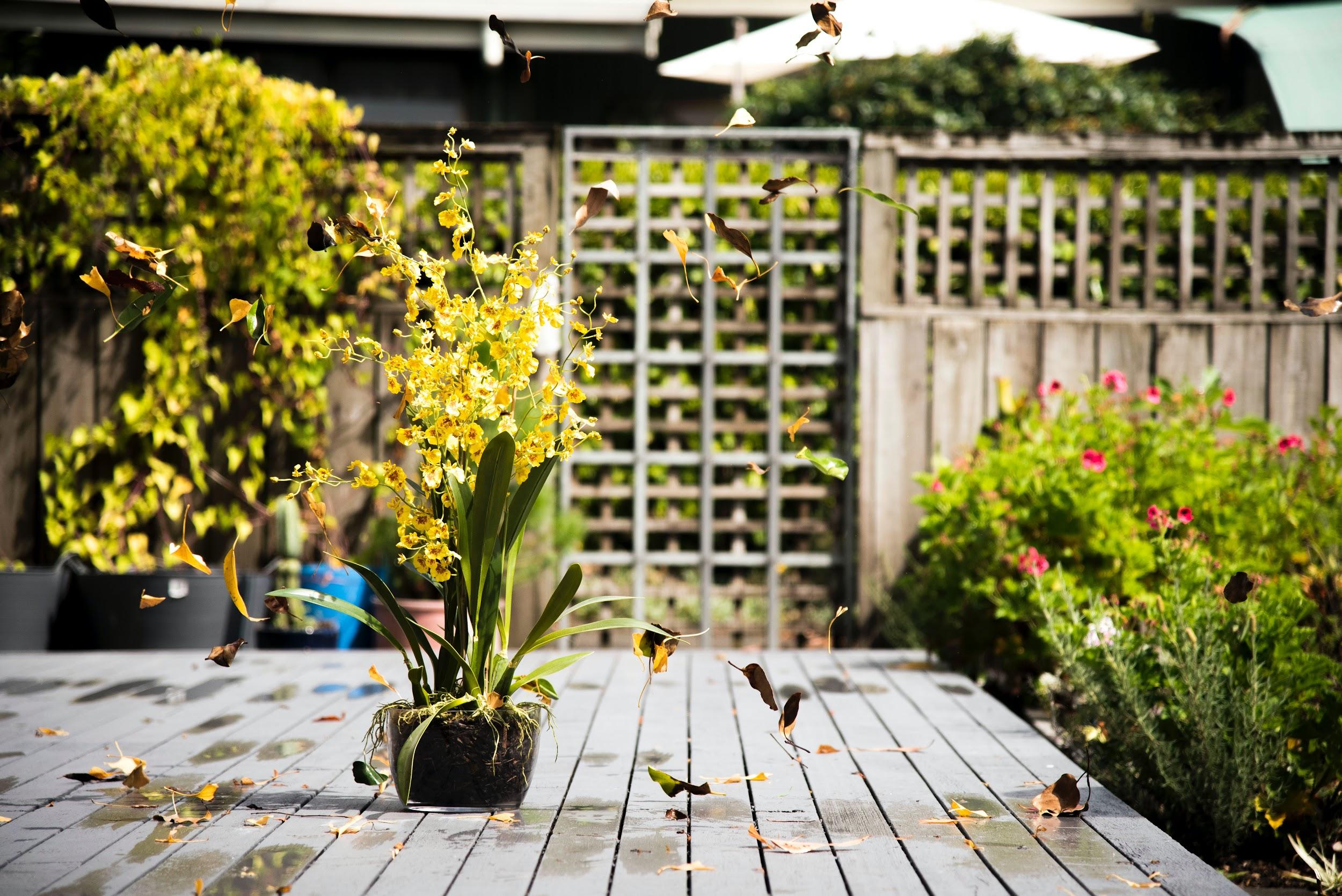 Zane Lee/Unsplash
Spring is almost here, and with it comes the chance to enjoy your garden all over again. If you're looking for some dreamy inspiration to kickstart your creativity, why not take a peek at our stunning spring garden ideas?
Create a space you love
Gardens can be hard work, so why not create somewhere special you can enjoy yours from? Create the perfect nook on your balcony to overlook the garden. Use trellises to create a special spot in your garden. Find the perfect cafe set to sip your coffee from. It can be complex and specialized, or as simple as setting up a chair in the right spot. Not only does this encourage you to get out in the sun and enjoy your outdoor space, but it also creates a focal point in the garden itself.
Take the weight off of your shoulders
Not keen to get back to the grind of sorting tools, mowing, fertilizing, and maintaining your outdoor space? Now's the ideal time to chat to landscapers and garden services about putting a regular service in place. If you wait until later in the summer, they will already have early-bird clients in their prime spots and you'll have to take what you can get, if they can squeeze you in at all.
Plan your colors
It's the perfect time for you to plan out your plantings and colors for the summer. While your yard may look a little bleak at the tail end of winter, it can soon be a riot of spring and summer color. Now's the time to make sure it's just perfect.
Grow Up
Vertical gardens are one of the hottest new trends, so why not try it out for yourself? This is a particularly fantastic look for smaller spaces. Take your gardening to new heights with the help of gardening services by Madera arborists as well as conceal any less-than-pleasant walls you have.
Get tasty
If you're looking for a longer-term project that is guaranteed to get your green thumbs itching, look into creating a culinary space. You may feel drawn to growing veggies and other edible plants. Or you could create a luxury herb garden to add zest to your dinner and scintillating smells to your garden. There's even edible flowers you can add to salads, candy, or decorate desserts with if you're looking for something spectacular.
Add a DIY project
There's nothing quite as satisfying as building something yourself. There's a ton of gorgeous garden projects out there to be discovered, from the simple to the complex. Add or improve your garden gate. Set up some funky lattices, build a garden bench, install a fountain, or add some solar lights. The sky's the limit on this one, contained only by your budget and skills, so don't be afraid to dream big.
Spring and summer are the perfect times to enjoy your garden to its fullest. As winter is finally beginning to ease its grip, now's the perfect time to find an enjoyable project or two for the garden to inspire your creativity.