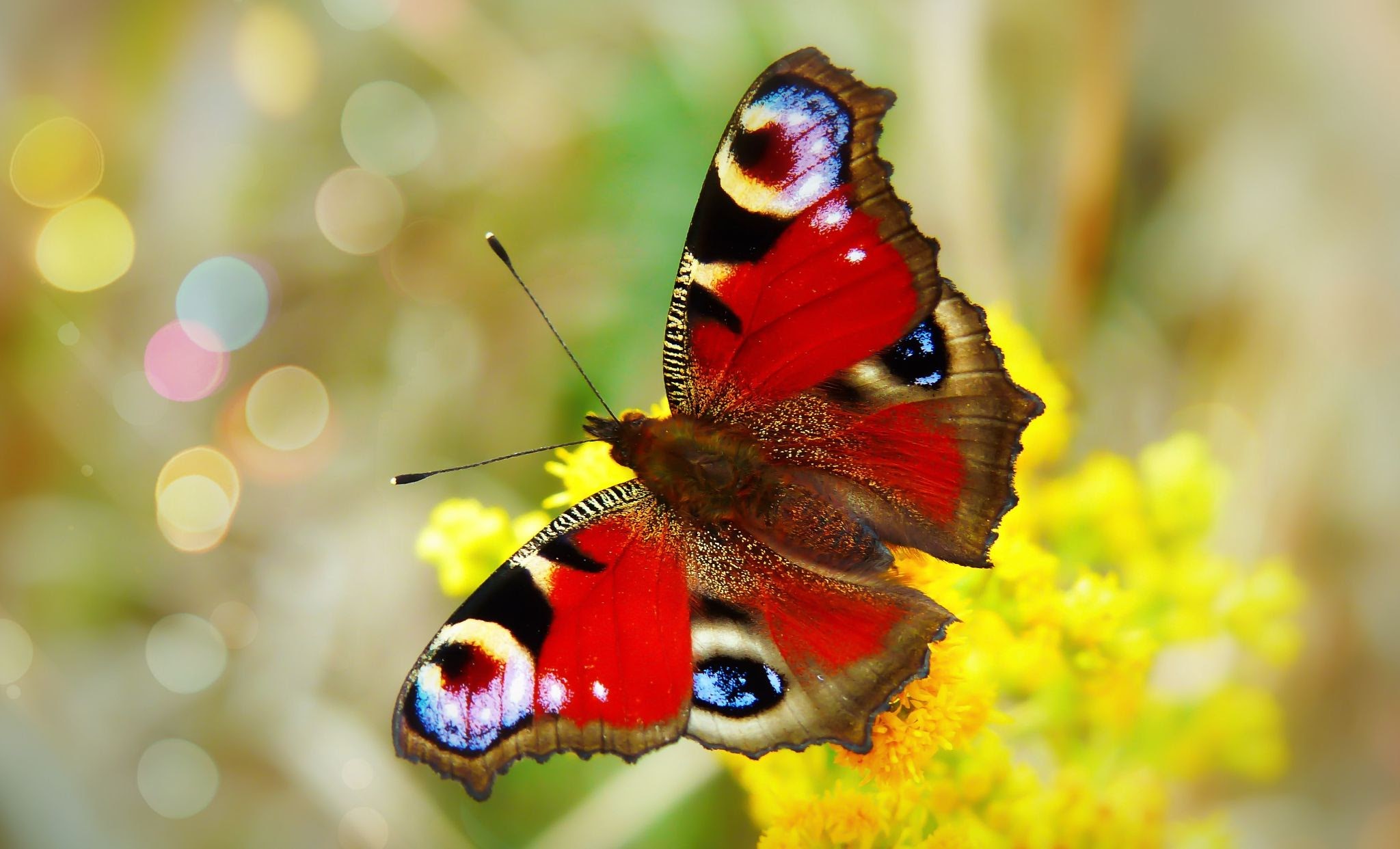 Butterflies can bring color and beauty to a garden. The mere appearance of a delicate winged creature, fluttering its wings over flowers can bring happiness to whoever sees it. After all, remind us what a gift it is to be alive. But there's more to these dazzling insects than meets the eye.
Read on to learn more about how butterflies can be beneficial to your garden.
Encourage Healthy Pollination
Together with other pollinators like bees, birds, and other animals, butterflies pollinate approximately 75% of the world's flowering plants.
While bees are the better-known pollinators, linked to the commercial production of vegetables and fruits, butterflies can also encourage healthy pollination too. But unlike bees that only pollinate in smaller scopes, the butterflies cover a vast area of land that ensures coverage of various types of flowering plants.
What makes butterflies good pollinators lies in their biological makeup. They have better color perception in comparison to bees as well as humans, making it easier for them to find and perch on large flower heads and collecting nectar and pollen. Butterflies also have the capability to easily look for blooming flowers as they can see ultraviolet light that nectar from plants emits.
Additionally, butterflies can also pollinate oddly shape flowers which cannot be done by other pollinators. An example of this is the firecracker plant which is easily pollinated by an orange barred sulfur butterfly.
On top of these reasons why a butterfly encourages healthy pollinations is the fact that some it has a relatively long life span compared to bees just like the Zebra Longwing that can live for as long as six months.
In essence, Butterflies are equally important pollinators as bees, birds, as well as bats and will always be of great help in pollinating flowering plants.
Indicators of a Healthy Environment
Because of their sensitive and quick response to subtle changes in the climate and their environment, butterflies are now being recognized as one of the important environmental indicators of the current situation in the environment.
With the short life cycle, butterflies are able to quickly react to the changes in the environment. The idea that they are sensitive to minute changes lies in the fact that they have limited dispersal ability, larval foodplant specialization, and reliance on both climate and weather.
Unlike other species of insects, the butterflies have a well-documented taxonomy, ecology, as well as life histories which makes this insect species quite known to human beings.
Based on a recent study, the population of butterflies has declined faster than the population of birds and plants, which emphasizes their important role as potential environmental indicators.
It is essential that these insects are well assessed, to monitor the state of the current biodiversity as they make up the largest component of the terrestrial wildlife.
Can Act As a Biological Pest Control
Some species of butterflies are effective in controlling pest infestations without inflicting harm to the plants grown in the field. An example of this is the hoverfly larvae, a species of butterfly that feeds on aphids that are extremely detrimental to crops.
Today, modern farmers are gradually transitioning to biological pest control such as the one mentioned above. This idea surfaced as inorganic fertilizers and pesticides have significantly affected the soil quality and fertility and some plants have become resistant to them.
Ultimately, the use of butterflies as effective biological pest control can significantly decrease the adverse effects of synthetic chemicals that farmers once used for the elimination of pests.
On another note, you may consider certain biopesticides available in the market that contains any of the following active ingredients:
Metarhizium
Bacillus thuringiensis
Azardirachtin
Chromobacterium subtsugae
Spinosad
These active ingredients can be as effective as their inorganic counterparts but have minimal impacts on the soil, plant, as well as important pollinators.
Part of the Food Cycle
Ultimately, the energy that humans and animals consume can be traced back to plants and as general knowledge, pollinators are major contributors to the healthy growth of plants that herbivores consume, and without these pollinators such as bees, butterflies, birds, and other animals, plants would be incapable of reproducing which can result to starvation of certain species of animals.
In addition to this major role of butterflies, they can also be significant energy sources of omnivorous and carnivorous animals like birds, wasps, snakes, toads and frogs, dragonflies, lizards, as well as rats.
The role of butterflies as part of the food cycle is as important as the livestock that are raised in farms as well as the fruits and vegetables that are produced and once the population of butterflies declines, it will have a significant impact on other animals that are a part of the food cycle.
Provide Educational Value
Minute as it may seem, butterflies can hold significant life lessons that we can all learn from but aside from the poetics that everyone lays interpretation to, the butterfly's transformation process can be used as an effective tool in teaching young students about the natural cycle of butterflies in biology class.
Final Takeaway
With the above-mentioned benefits of having butterflies, there is no doubt that these tiny critters are a great addition to your plant garden and apart from that, this article strongly validates the fact that butterflies play an important role in the world's ecosystem.
In another point of view, the advantages of this insect species strongly magnify the idea that there is a need to deliberately conserved these insects' habitats and minimize all practices that may bring harm to these vital organisms.
Here are some ways that anyone can employ to effectively conserve butterflies and achieve a mutualistic symbiotic relationship.
Minimize air pollution
Avoid using inorganic fertilizers and pesticides
Do not clear immediate habitats for butterflies like vegetation and forests
Minimize carbon emission
Plant native plants that can attract butterflies
In doing these activities, you will not only help increase the precious population of butterflies but also significantly lower down the production of carbon footprint, helping conserve the environment.