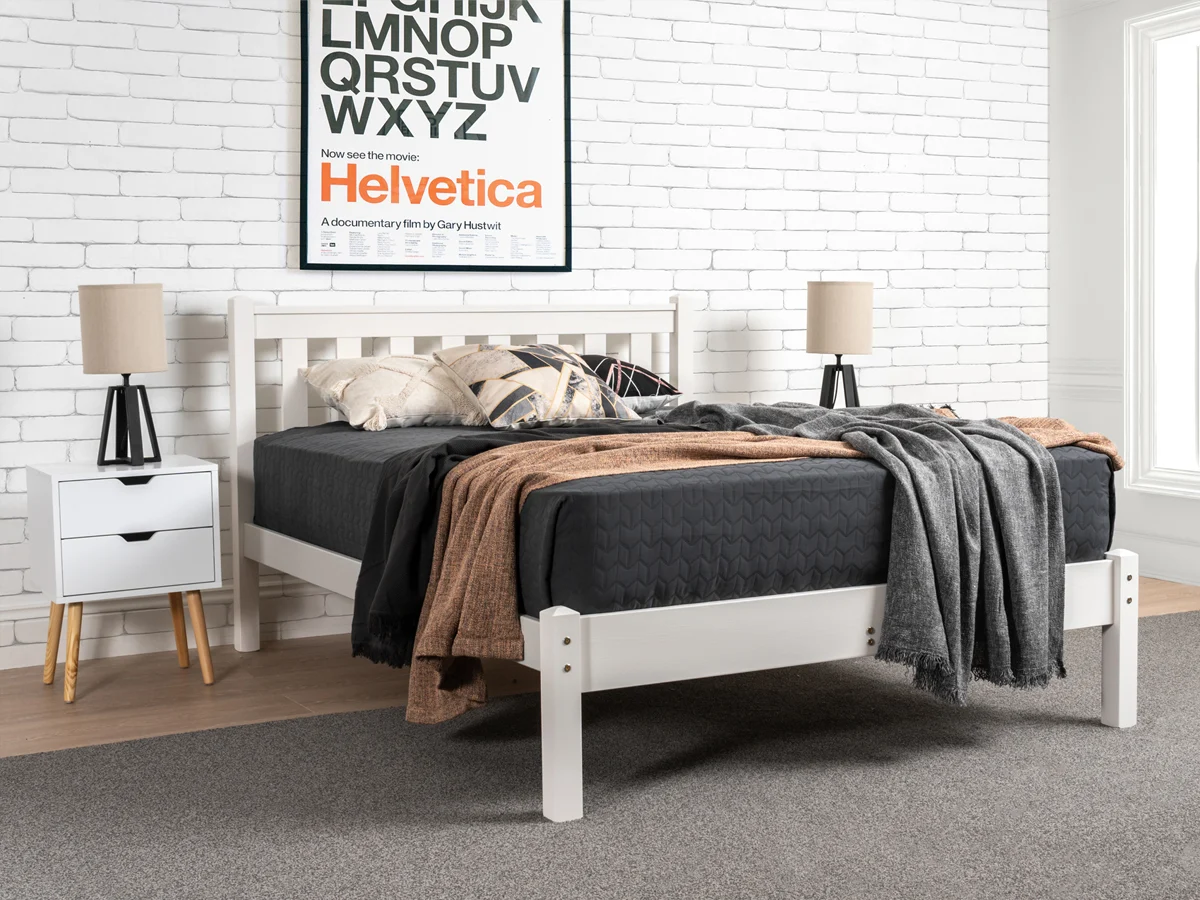 When it comes to designing a small bedroom, maximising floor space will be your biggest priority. However, in your desire to make things work, you might commit cardinal sins that any professional designer will spot from a mile away.
This article will explore the top five small bedroom design mistakes to avoid helping you create a bedroom that's small but wonderful.
1. Overestimating bed size
The biggest bedroom design mistake is overestimating bed size, which eats into precious floor space and makes a bedroom feel cramped. The last thing you want is a bedroom you can't use because your bed is too big!
While everyone wants a double bed (at least), smaller bedrooms will be better served by a small double bed. Small doubles are narrower than doubles but the same length (4 x 6.3" vs. 6.6 x 6.3"), giving you more floor space.
If a double bed takes up most of your floor, a small double will give you more space, and the same goes for a king-size bed versus a double bed.
2. Bad use of storage
Storage is crucial for making your bedroom liveable because you need places to put stuff to keep your bedroom tidy. However, you don't want to overegg storage because too much visible storage makes spaces feel smaller.
Here are some quick win storage ideas:
Taller chest of drawers: If you want to maximise floor space, gain an extra drawer or two with a narrower, taller chest of drawers.
Ottoman bed: Ottoman beds have a lift-up base with storage that spans nearly the total size of your mattress – perfect for bedding!
Layered shelving: Move clutter, books, games, and other small items from desks onto walls with layered shelving to free up space.
Don't be afraid to throw things out too!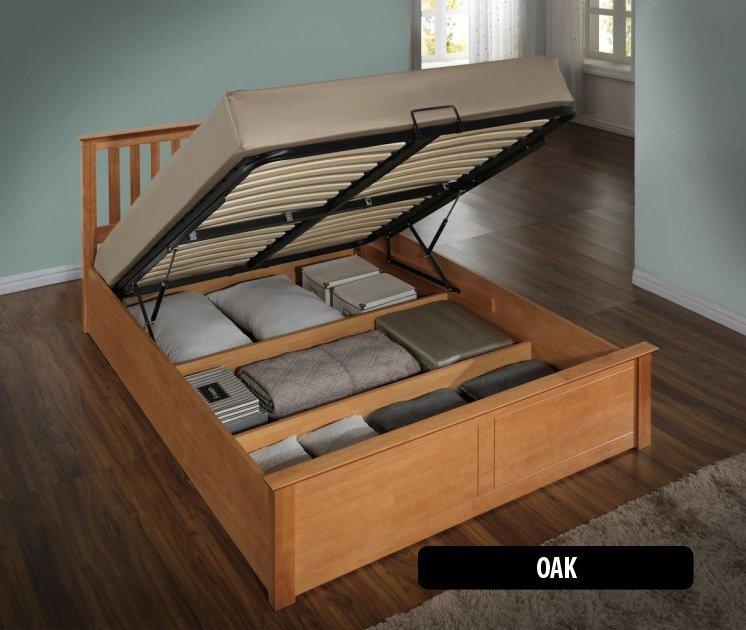 3. Neglecting scale
It's important to choose furniture and furnishings to scale. By scale, we mean furniture pieces should be proportionate to each other, so they blend in. For example, your bedside table shouldn't be taller than your bed.
A big mistake people make with bedroom design is choosing several smaller pieces of furniture to fill a smaller space. In this case, one large piece often works better because it reduces clutter and creates openness.
When designing your bedroom, use your bed as the anchor and pepper in small pieces of furniture to build a sense of rhythm and flow. You don't want any single piece of furniture to be significantly larger than any other (except for the bed).
4. Skimping on good lighting
When designing small bedrooms, some people mistake skimping on good lighting because overhead ceiling lights create the illusion of suitability. If a ceiling light illuminates your bedroom fine, why change it at all?
Good lighting is a game-changer for small bedrooms because it transforms spaces. You can use it to create cosy spots, reading areas, draw attention to features, and as a mood creator with a dimmer switch or colour-changing light bulbs.
Here are some ideas:
Swap bedside table lamps with wall lights
Install wall spotlights to highlight artwork
Stick an LED strip behind your headboard
Replace regular switches with dimmers
Hang fairy lights from shelves and behind desks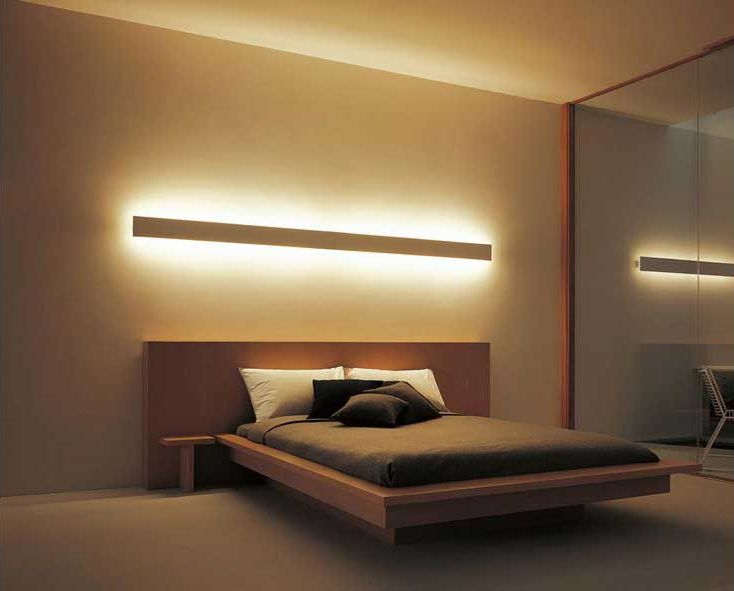 Remember that warm lighting is better than cool lighting in bedrooms because it doesn't have blue light, affecting sleep.
5. Not taking colours seriously
Colours play a crucial role in the ambience of a bedroom. Warm and cool colours create the mood in a room and set the tone for a design theme.
Start with a white base for the walls and work from there. The smaller your bedroom, the lighter the colours should be. If you want to use a bright colour, create a feature wall rather than painting all the walls in one bright colour.
Greys and beiges are fantastic neutral colours you can use for a subdued look in a small bedroom, or you can go for pastel colours to create a sense of class.
Lastly, colour psychology is a real thing. Your bedroom should use colours that create a sense of peace and relaxation. Green, blue, and purple have relaxing qualities. These colours could be personal, or not, so long as they make you feel calm.