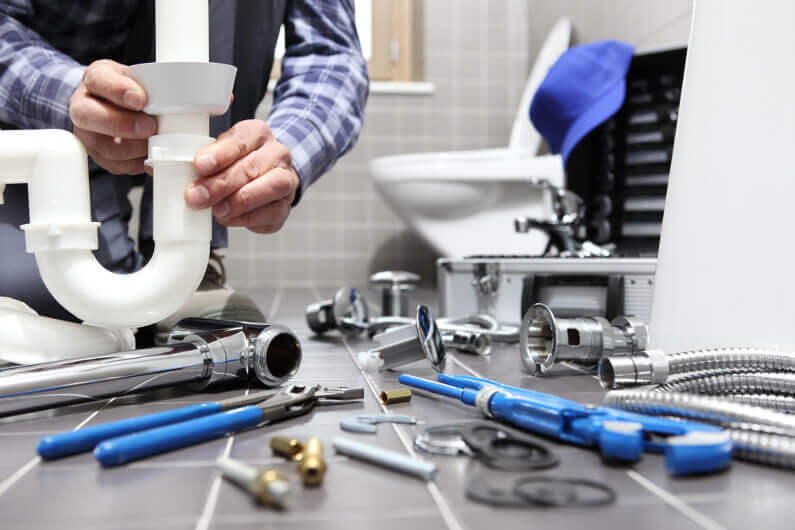 There are many bathroom designs you can consider remodeling your bathroom. When you pick the right design, the bathroom can be one of your favorite rooms. Besides, nothing will be better than having a luxurious soak.
If you want to design, remodel, or renovate your bathroom from scratch, you need to have an imperative bathroom plumbing layout. The last thing you should not expect is glaring errors that may lead to future problems.
Therefore, to avoid making the wrong choice, you should hire a reliable All Day Plumbing expert. Here are tips for picking a bathroom plumbing layout.
Let's dive in!
1. Start Fresh
When remodeling your bathroom, the best thing is to strip all the used bathroom fittings. This will save time for your plumber. After you have done it, the plumber will have a hassle-free task for inspecting and working on the old fittings.
2. Consider your Family's Requirements
You can't leave out the members of the family living in the house from the design. Talk to them about how the design may affect some of their requirements. That's because most homes would like a bathroom with a toilet, bathtub, and sink. So, before you can do anything, you may need to check with plumbing in Sydney for some of the best designs.
The space will be a significant factor to determine things to include in your bathroom. If there is enough space, you may prefer to include a shower and more sinks.
3. Keep Existing Plumbing in Mind
Remember that, when installing a new bathroom, you need to keep in mind the existing electrics and plumbing. When you locate the new bathroom closer to existing plumbing it will be easier and cheaper to connect everything.
If you want to have a new bathroom in your basement, ensure it is directly underneath the other. But remember, you will need an extraction fan. So, you must place it on an exterior wall to have an outdoor venting.
Also, consider whether the same layout of your fixtures works with the design. Ensure that moving the pipe will be easier to avoid adding higher cost and complexity to your installation. That can be determined by reliable companies such as All Day Plumbing.
4. Take Caution on Exterior Walls Pipes
If you are in temperate regions, outdoor pipes are likely to freeze. This is something you need to worry about because frozen pipes cause bursting and water damages.
When there are leaks, they are hard to detect until they cause severe damages which are challenging to repair.
5. Consolidating Plumbing in Bathroom
It is easy to make your bathroom remodeling cheaper and easier when you consolidate with existing plumbing. Create a "wet zone" that consists of two adjacent walls or pick a single "wet wall." If all your plumbing will be on the same wall, then you will save on costs.
6. Make a Smaller Bathroom Look Bigger
Lastly, you must make the bathroom appear big. So, with a tight budget, you can choose a layout that makes the room appear spacious. In this situation, glass shower walls can be an excellent option. That's because solid partitions will make the bathroom feel smaller.