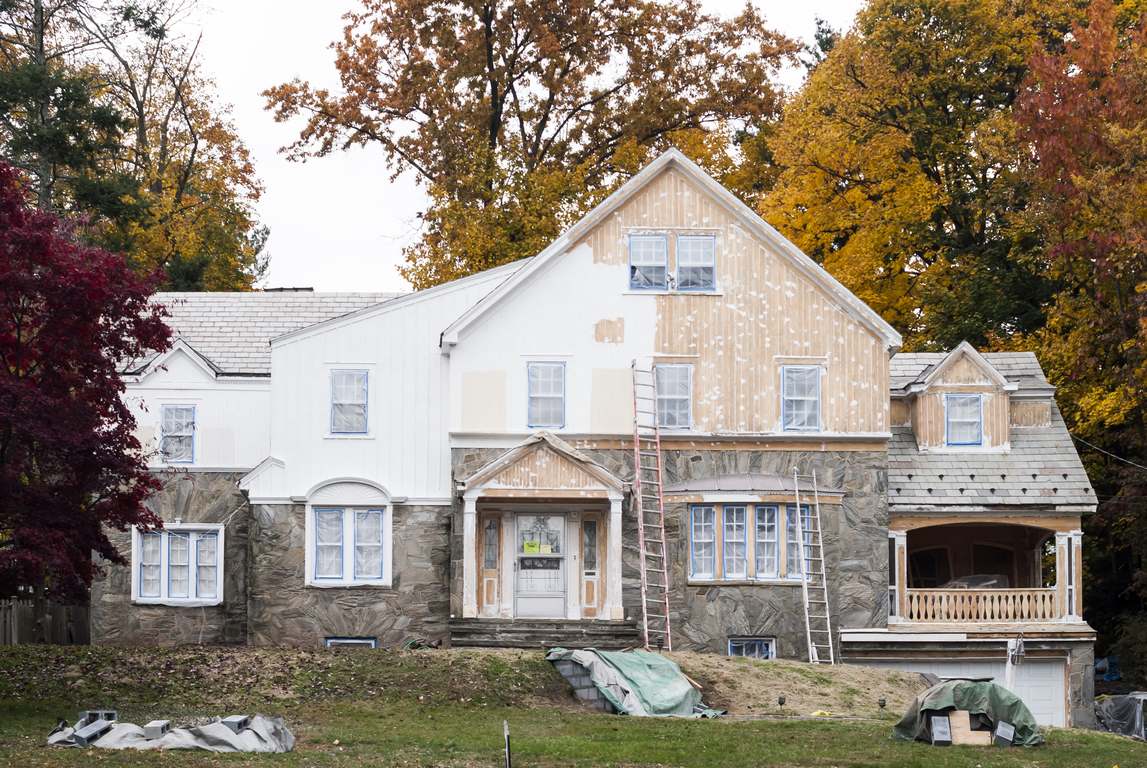 Taking care of your home can be a strenuous task, but it's vitally important when you want to make sure the investment you've made in buying or renting a home will continue to pay off for years to come.
The exterior of your home includes everything from the walls surrounding it to the landscaping surrounding its foundation. It also contains drains, gutters, windows, doors, porches, and sidewalks. One person can handle the outdoor maintenance on a single-family home, but it can be challenging to complete all of these tasks within just a few hours each week. If you have more time available to work outside or don't want to deal with daily upkeep, hiring a professional to take care of your exterior can be beneficial.
However, it's essential to realize that just because you hire someone else to take care of these tasks doesn't mean you won't have any responsibilities or things you need to work on yourself. Instead, the idea is to be a good balance between what you do and what the professionals do for you.
Here are some things you can do as well as some ideas for hiring someone to help out with the exterior of your home:
1) Clean windows and doors – After a few months, dirt and debris can accumulate on surfaces like windows and doors. Neglecting them can lead to leaks entering your home, which will cause damage you'll need to fix.
2) Check gutters – Clogged gutters are the main culprits behind water damage on exterior walls, so it's essential to clean them out once or twice a year. If your gutter system is too heavy for one person to deal with, consider hiring someone who can do this safely and effectively.
3) Touch-up paint – If you've noticed that your paint is peeling, fading, or chipping in any way, make sure to touch it up with exterior paint in the shade it originally came in. You can get quality masonry paints from https://www.acslimited.co.uk/. Though this doesn't mean all of your exterior needs to be a single color, it will help maintain its original look so that you can keep your home looking great for decades to come.
4) Add lighting – If you want to make sure your home shows up well at night, consider having additional outdoor lights installed. It will provide better security for your family while letting your house look its best when the sun goes down.
5) Clean sidewalks and porches – Though it may be tempting to sweep them off each morning before you leave the house, you should try to scrub them down at least once a year. It will help prevent any grime from building up and causing cracks or other types of damage over time.
6) Tidy up the yard – After mowing your lawn, remove any twigs or other debris that you might have missed while taking care of this weekly chore. You don't want things like these to cause problems with the exterior of your home or allow animals to take up residence nearby where they can pose a danger.
7) Trim bushes and hedges – While you don't want to get rid of any trees or hedges within your property, you should make sure the branches aren't too close to your house. The risk here is they can cause damage by falling on top of your roof while also blocking out the light that might come into your home.
Final Thoughts
It is imperative to take care of the exterior part of your home if you wish to keep it looking good. Make sure to use a combination of your own time and the services of a professional to keep the exterior in pristine shape. It will help you to protect your home and make it last for years to come.