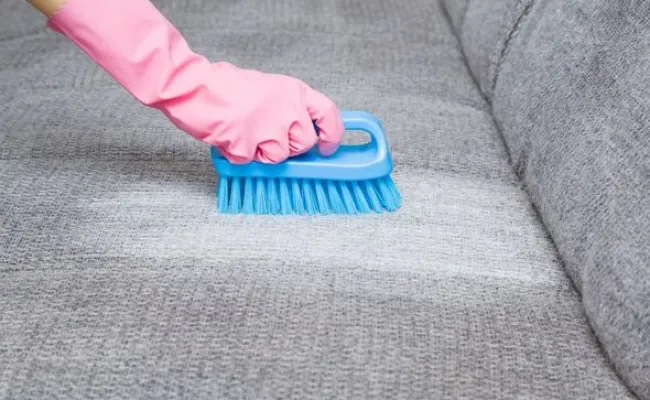 Is there anything better than sinking into your cosy sofa after a long day? Sofas are not just pieces of furniture; they're sanctuaries of comfort, relaxation, and cherished memories. To ensure your sofa remains as inviting as the day it arrived, a little maintenance goes a long way. In this comprehensive guide, we'll walk you through the steps of maintaining your beloved sofa, keeping it clean, comfortable, and ready for all the moments life brings.
Regular Cleaning
Frequency: Every 1-2 weeks
Dust and debris are sneaky invaders that can quickly make your sofa lose its lustre. Regular cleaning not only keeps your sofa looking fresh but also prevents allergies from taking over. Use a handheld vacuum or the upholstery attachment of your regular vacuum cleaner to gently remove crumbs, pet hair, and dust from the surface and crevices. Don't forget to vacuum beneath the cushions!
Dealing with Spills and Stains
Accidents happen, but quick responses can prevent long-lasting damage. Blot spills with a clean, absorbent cloth immediately. Avoid rubbing, as it can push the liquid deeper into the fabric. If the spill leaves a stain, identify the fabric type (natural or synthetic) and consult the manufacturer's care label for specific cleaning instructions.
Fluffing and Rotating Cushions
Fluffing and rotating your sofa cushions is like giving your sofa a mini-makeover. Over time, cushions can become uneven due to varying usage patterns. To maintain an even and comfortable seating experience, rotate and fluff the cushions regularly. This simple step can extend the life of your sofa and prevent sagging.
Protective Measures
If you have pets, kids, or just want to give your sofa an extra layer of protection, consider using sofa covers. These can be easily removed and washed, preventing dirt and spills from reaching the fabric directly. Additionally, keep your sofa away from direct sunlight, as prolonged exposure can cause colours to fade.
Professional Maintenance
While regular upkeep goes a long way, there comes a time when your sofa needs professional attention. Professional upholstery cleaning services have the expertise and equipment to tackle deep-seated dirt, tough stains, and odours. If you're in Sydney, consider opting for couch cleaning services in Sydney to give your sofa a thorough, expert-level clean that restores its original beauty.
Your sofa is more than just furniture; it's an integral part of your home's comfort and style. By following these easy maintenance steps, you can keep it looking and feeling its best for years to come. From regular cleaning routines to prompt spill responses and the occasional professional touch, your sofa will continue to be a haven of comfort and cherished moments.
A well-maintained sofa not only adds to the aesthetics of your space but also contributes to a healthier and cozier living environment. So, roll up your sleeves, gather your cleaning supplies, and let's give your sofa the love and care it truly deserves.