A few simple things in life can bring us a rewarding sense of peace, and one of those things is gardening. It doesn't matter what kind of garden you have or how big it is. It's still just as gratifying when you successfully get that first sprout as when you finally have a gorgeous blooming flowerbed.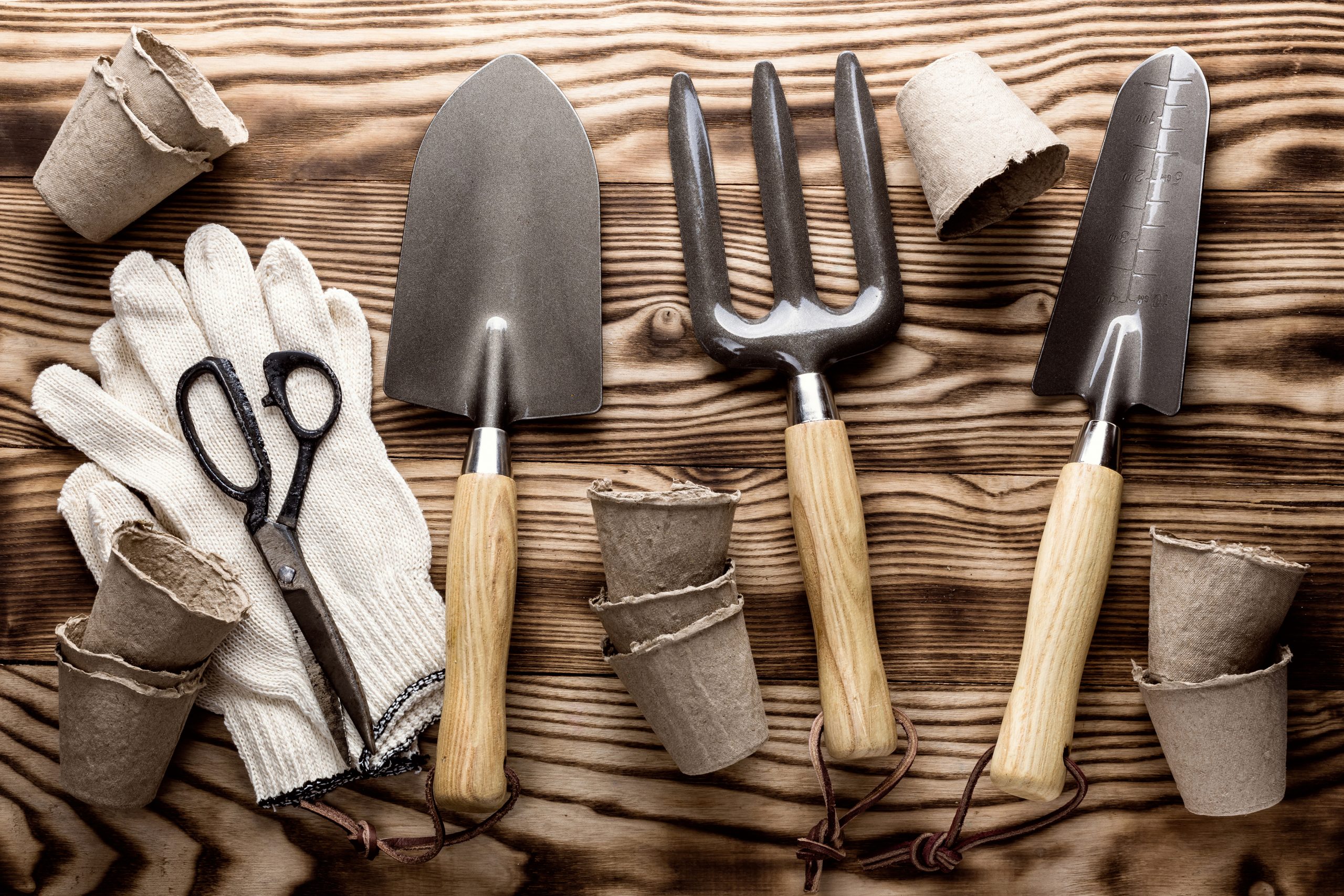 If you're here, you're either one of these three: a new gardener, someone who wants to start gardening, or both. The thing is, gardening is contagious. So, if you know someone who shares with you their love of gardening, they'll pull you into wanting to try it out too!
Gardening is great because you don't need to feel intimidated by other gardeners. After all, they're always willing to help. So, before anything else, let's figure out what you want to achieve with your backyard.
Are you planning to start a simple and small garden in the corner? Do you want to landscape in the future? Or are you thinking of starting with something simple like regular backyard upkeep?
A few basics will be necessary for managing your backyard and doing a bit of gardening. Here are some of the essential gardening tools you'll need:
Let's get the leaves out of the way. Piling up fallen leaves has to be the most tedious task about gardening. If you forget to do it for a few days, they become so difficult to manage! And don't get me started with wet leaves.
For this, a trusty leaf blower is going to be your friend. It can also get other kinds of litter out of the way for you. The only tricky thing about getting one is deciding which leaf blower is right. For this, it's necessary to research and to read some leaf blower reviews to make sure you're getting one that's perfect for your backyard.
If you don't mind getting your hands dirty, you can choose to skip this. But, gardening gloves aren't merely for keeping your hands clean. They're also a safety measure.
Working with soil and plants means exposing yourself to all kinds of bacteria. This could enter a wound or stay stuck under long fingernails. To guard your hands against cuts and infections, a pair of suitable gardening gloves is necessary.
Next up will be something that gardeners swear by, the hand trowel. Expect to use this every time you're gardening. From transferring soil into pots or pulling up some weeds or stubborn leaves, you'll be picking up this tool several times.
There are times when you'll need to turn or smooth the soil and get rid of debris or weeds. But, you might find the hand trowel to be too big or destructive for this job. For this, you'll need a hand rake. It's great for loosening up the soil and breaking up clumps. The great thing about this is that you can choose from all kinds of sizes that will work best for you and your garden.
If you're working with small branches and tough stems, you'll need a pair of pruning shears to keep shrubs and vines nice and tidy. It's also great for harvesting fruit, flowers, vegetables, and herbs.
You'll need water, and filling up a watering can and carrying it from one place to another whenever it's empty isn't efficient. A hose with spray nozzles for different intensities is going to be quicker and more practical.
Here's a tip, get something lightweight and expandable. Pass anything heavy and challenging to maneuver.
If you'd like to go eco-friendly, you can get a barrel for storing rainwater which is useful in watering your garden.
Using a rake would be great for gathering some leaves, branches, and litter in your backyard. If you think that busting out the leaf blower would be overkill, take your rake and do a bit of cleaning up. You can also use the rake to level the soil and crush hard clumps of dirt.
Of course, we can't forget the shovel which is useful for digging holes and transporting dirt from one place to another. If you want to start a compost pit, this will also be especially useful for stirring compost. To make digging more comfortable, go for a pointed shovel, and don't be afraid to try out a lighter shovel if you find others too heavy for your liking.
As transporting dirt was mentioned, you'll need a wheelbarrow to transport piles of dirt. It isn't only for soil; it's excellent for compost, piles of leaves, or whatever needs carrying too.
When you're working in your garden, make sure that you keep everything neat and tidy. Small projects might not require a wheelbarrow, so a gardening bucket would be a better choice.
Use it to store dirt, small branches you've trimmed off, and your tools. This way, you don't have to worry about a big clean up after you've finished gardening.
Conclusion
Starting with gardening requires the essential tools and patience in getting yourself acquainted with what to do. Eventually, you'll find yourself reaching out for specific tools more than others. Remember to give your garden time and attention, as these two are the best gardener tools.