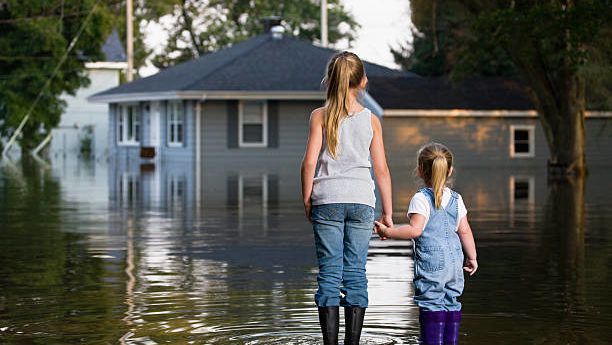 Fire and floods can damage your home completely. Even if your property is only partially ruined from such catastrophe, it can be expensive to repair and/or replace parts of the building and your belongings. For this reason, it's important that you have solid insurance for some of the more common risks to your house and possessions.
What is fire insurance?
This insurance coverage pays out for any damages that occur to your property after there's been a fire. Whether you have items that are a total loss or minimal damage, you should be able to cover a large chunk with this insurance policy. The policy covers the cost of replacing/repairing what's been damaged and the cost of staying someplace else while your house can't be used.
The majority of homeowners insurance policies do have fire coverage included in them. However, you should realize that there may be some exclusions in your coverage. The National Fire Protection Association reported in 2019 that there are more than 354,400 house fires every year on average. You don't want to take a chance and wait on getting this important form of protection.
What is flood insurance?
The flood insurance policy falls under a different category. Many individuals are in what's known as a high-risk flood zone and for this reason, are eligible for coverage through the National Flood Insurance Program (NFIP). Those who aren't able to get this coverage can go through private companies for their policy.
The NFIP states that only a few inches of water from a flood can cause damage that costs tens of thousands of dollars to repair or replace. It's not hard to understand why many mortgage lenders require that you have flood insurance while you're paying off your mortgage, especially if you live in one of those high-risk areas.
Homeowners insurance doesn't cover flooding, so you'll need to do your research and find out if you qualify for the NFIP or find another adequate policy that suits your needs. You might talk to an independent agent to learn about your options and get something that's the best fit. If you are new to home insurance as well you may be able to sign up for everything all at once.
If fire or flood occurs at your home, you'll want to get someone in as quickly as possible to see what can be done to rebuild. Restoration services from a reputable company are a must and many of these businesses will go through your insurance. Quality restoration companies will make the process easier when it comes to submitting a claim and working quickly to minimize the damage from water, smoke, and other things.