As we become more aware and conscious of how our daily habits and lifestyle choices impact the environment, it should come as no surprise that various industries are becoming more aware of it as well. And the interior design sector is an industry where designers are making great strides in providing consumers with stylish decor that's eco-friendly as well as efficient.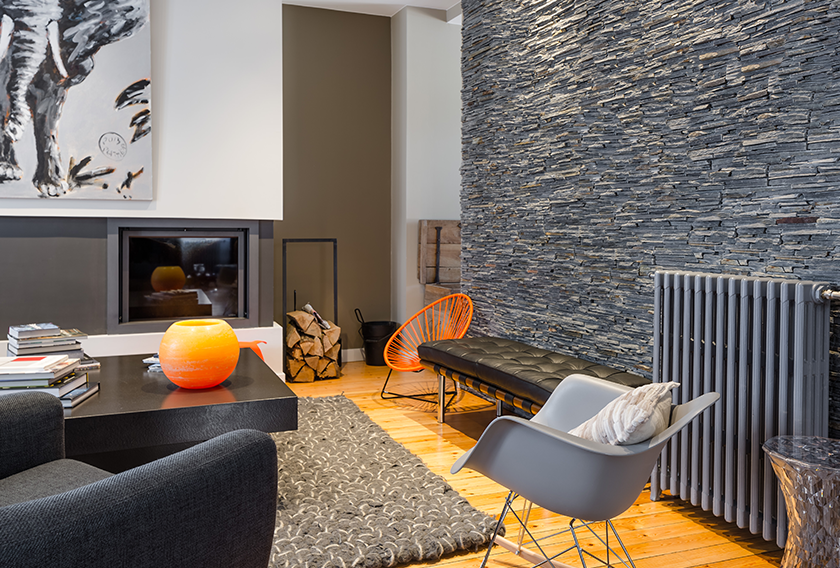 The thing about living a sustainable lifestyle is that it's not a "one and done" type of thing… It really is a lifestyle change, and it's not something that's going to happen overnight. A lot of people will start out with small transitions like switching to alternative electricity and recycling more.
But now that the interior design industry is incorporating more sustainable design trends, it's making it a lot easier for people to not only live a more sustainable lifestyle but to also live in an eco-friendly and healthy home environment.
Whether you're new to sustainable interior design or not, take a look at some of the stylish trends to keep your eyes on throughout the remainder of the year! And keep in mind that although "typical" trends are short-lived, these sustainable design trends are here to stay!
Stylish Sustainable Interior Design Trends to Keep Your Eyes On This Year
Shop Quality For Longevity
In terms of your home's interior design, you want to treat it like you would when shopping for clothes: invest in quality pieces that last, that way you won't have to continuously shop for replacement pieces. This includes pieces like couches, beds, and coffee and end tables.
Your home is an investment, ultimately, and everything you do to it, whether it's renovations or adding decorative pieces, you want to do it mindfully. Ideally, you want to have a bit of a minimalist approach to your purchases. Less really is more, and when you buy quality pieces, they'll suffice for what you need and last. 
This particular design trend genuinely is one of the core components of sustainability.
Consider Carpet or Rugs
For so long, carpets have put bad tastes in people's mouths when it comes to interior design. Nowadays, all people seem to want is hardwood floors… and that's perfectly fine; hardwood floors definitely add class and sophistication to a home. But while you show your love for hardwood flooring, you can't forget about all the wonderful benefits of carpet as well.
In looking at carpet or rugs as a sustainable flooring option, it's important to know that you can get carpet or rugs made from natural and renewable fibers like jute, organic cotton, seagrass, and sisal.
The thing that people forget about when it comes to carpets and rugs is that they're wonderful thermal insulators and hold as much as 10% of a home's heat, which is ideal for cold winters. 
They also help contribute to better air quality in your home (contrary to what most people believe). Carpets and rugs actually trap dust from the air until you vacuum, thus improving the quality of the air in your home.
Install Shower Head and Faucets That Promote Efficiency
Did you know that 785 million people around the world don't have access to safe water? Furthermore, more than six times the US population lives in homes without a household water connection. People oblivious to the matter tend to think water just magically appears out of nowhere, and it's those individuals who waste water.
But you, the eco-conscious individual, don't have to contribute to those wasteful habits. To do your part in ending water-wasting habits, you can have efficient shower heads and faucets installed in your home.
The cool thing about efficient shower heads and faucets is that they're not some "rigged" contraption… they're actually very sleek in design. The more efficient models today use up to 70% less water.
Invest in Energy-Efficient Appliances
You might be thinking, "I already have a washer and dryer that's working fine," and there's nothing wrong with that but it's important to know that major appliances like washer/dryer units, dishwashers, and refrigerators are the biggest "energy-eaters" in your home. By replacing them with energy-efficient appliances, you'll be able to save on your monthly utility costs and positively impact the environment as well.
On top of that, energy-efficient appliance brands like ENERGY STAR and LG have new and modern upgrades that take the aesthetics of your home to a new level. Some of the newer model refrigerators have sleek designs that have clear front doors so you can see what's inside your fridge.
How Will You Incorporate Sustainability in Your Home's Interior Design?
As you can see, sustainability is ever-increasing in the world of interior design. Everything from efficient shower heads to furniture pieces built to last, you have the power to create the eco-friendly environment you want right at home.
There's no need to feel rushed to begin your sustainability journey because it truly is a lifestyle change that takes some getting used to, and more so of just simply being aware and conscious of how your actions and choices impact the world around you. 
Take baby steps. You can start by slowly incorporating aspects into your home's interior design scheme. And with designers becoming more aware of the environmental impact, it will be easier than ever to transition your home into a more efficient living space.