The trickiest part of any home construction project is how to find a good contractor. The contractor coordinates many processes in a project, such as managing subcontractors, paying vendors, and supervising workers. So, you need a highly competent contractor with the expertise to complete the tasks successfully.
It's no doubt that any construction project is a costly quest. That's why you need a contractor who can deliver quality work within your budget. Thankfully, there are some construction workforce management software that help businesses to maximize the performance of contractors and minimize construction costs. Check out Bridgit's construction workforce management guide if you want to learn more about this subject.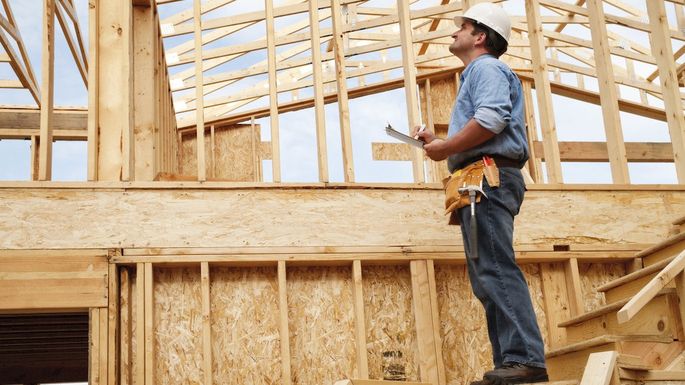 In this guide, we explore all the tips to help you find the right contractor who can affordably deliver quality services. Keep reading to learn more.
How to Choose a Contractor: Tips to Consider
Here are the tips and ideas on how to find contractors with the expertise to coordinate all processes in a construction project from start to finish.
Define Your Project Needs
Before searching for the right contractor, you need to define your needs. How do you want your home to be? Also, which building materials do you intend to use? Or what's the nature of the project? Finding the answers to such questions can help you find the right contractor to fulfill all your needs.
You can use a house plan to define your project's nature and help contractors understand your needs. Also, as you search for a contractor to meet your expectations, research their portfolios, before-and-after images, and photo galleries. That's because each contractor has unique areas of expertise.
Get Recommendations from Others
Researching about a contractor is essential for quality construction delivery. The best way to achieve that is by getting referrals from friends, relatives, and local hardware stores. Also, you can visit neighbors who have worked with a contractor before to find out more information.
Thankfully, many review websites and builders' associations provide useful information and recommendations about general contractors. Some contractors will even give you a list of references to prove their worth. With details from such sources, you can make informed decisions before hiring a contractor.
Use Online Contractor Matching Services
According to HomeAdvisor, thousands of prospective homeowners use online matching websites to find contractors who can fulfill their construction needs. Such platforms use algorithms that match general contractors and subcontractors with suitable projects.
Consider using the contractor-matching services to find the right contractor for your project as a potential homeowner. You'll get helpful information about contractors, such as their quality of service, criminal background checks, customer reviews, project photos, and license verification.
Interview Several Contractors
Are you still wondering how to find good contractors? Another best way to achieve that is by talking to several candidates to find one who can meet your expectations. Ask at least five contractors to submit written proposals with estimated costs of the entire construction project.
As you interview the contractors, ask relevant questions to find out how they work. Find out their availability, recent projects, and list of references. Also, you need to ask about the projects the contractors are working on simultaneously to facilitate planning and avoid future inconveniences.
Compare Bids of Several Contractors
Now that the contractors have submitted their proposals in writing, you should compare bids based on similar specifications. Direct the contractors to categorize the costs for all expenses, including labor and materials. They should provide estimates for the same building materials and tasks for accurate analysis.
The typical bid items include labor costs, material costs, profit percentage, and project timeframes. In most cases, materials cost up to 40 percent of the overall cost, while the profits account for 15-20 percent. Labor usually costs around 25-35 percent of the total project costs.
Check the Contractors' Credentials
You've probably heard the nightmare stories of a home construction gone wrong. Some contractors have also failed to complete projects after getting paid. To avoid such cases from happening, verify the credentials of a contractor before hiring. It guarantees that the contractor will deliver quality results.
Check if the contractor has a license to provide construction services matching your needs. You can request the general contractor submit a copy of their license and the subcontractors' license copies. It makes sure that everyone involved in the construction project has relevant skills and experience.
Talk to Contractors Regularly
Regular talks with the contractor are essential once the construction project has started. You need to speak every day when discussing change orders. It will also give you the chance to report issues arising during project implementation. Otherwise, it can be quite tricky to fix the problem after the contractor has left.
To avoid communication issues, hire a contractor who is willing to offer genuine updates during construction. However, you need to visit the job site occasionally to monitor the progress of the project. All you have to do is make an appointment with the construction manager and specify how often you'll visit the site.
Put the Construction Contract in Writing
Although construction contracts must not necessarily be in writing, it's essential to put your contract in writing. Generally, any agreement between two parties should be in writing to provide clear terms that each party can refer to during disagreements. In other words, the written contract can help solve disputes.
The written contract should incorporate every information about the project, including start and finish dates, payment schedules, materials used, worker's compensation, and proof of liability insurance. Also, you should include a lien release for changes if the contractor fails to meet their obligations.
Final Words
Now that you understand how to find a good contractor, you can quickly search for the right contractor to oversee construction. But first, you have to create a realistic budget for the entire project, right from start to finish. Select a contractor with an affordable bid.
With an accurate budget and a house plan, it will be easier to identify a contractor with the right skill set to deliver quality work. Consider checking the contractor's recent projects to ascertain their expertise. Thankfully, you now know how to find a good contractor who can fulfill all your needs.