If an art lover is considering buying a piece of art, they have an option between an original painting or an oil painting reproduction. There are benefits to both. For one, original paintings have a higher value but, on the other hand, they come at a higher cost than a reproduction. Since they're more expensive, before buying art that claims to be an original, it's a good idea to check and make sure what you're looking at is genuine or not. It's also interesting to know how to assess a piece of art as well.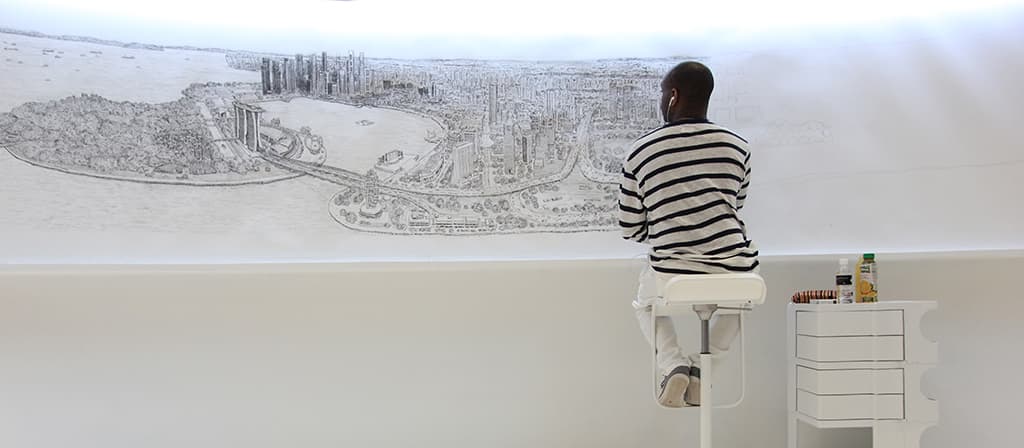 Defining a Print
It's crucial to first start by considering what a print is compared to an original piece of art. In this sense, a print is a reproduction of an existing painting. It's a great way to have beautiful art around without paying the price or going through the hassle of trying to locate an original piece.
It's important to note that, despite the name, a print isn't always printed like someone might print a picture from a computer. This also encompasses reproductions that are hand-painted by artists who aim to offer customers a gorgeous reproduction in a more reasonable price range or when the original piece isn't available.
Lower-quality prints that are basically photocopied electronically hold an even lesser value than a high-quality reproduction. To save on time, money, and hassle, the ability to spot these is a good skill to have.
Pay Attention to the Artist's Style
One of the best ways to look at the differences between one artist and another is to get familiar with their style. If someone knows an artist well, they are more likely to pick up on discrepancies between the artist's own work and a reproduction by another artist.
This could include a number of details from the overall style of a painting to the composition of color and even smaller details such as the size of brushstrokes. It takes practice and a discerning eye but it can end up as a reliable method to a talented art critic.
Look Closely at the Age of a Piece
One of the most reliable ways to tell if a piece is a genuine original is to pay attention to anachronisms. An anachronism is defined as a "chronological inconsistency" such as including something from a future era in a period piece.
In the case of art, an anachronism could be the inclusion of a detail that doesn't quite add up. This isn't usually painfully obvious in the painting itself. For example, it's unlikely that someone will spot a reproduction because someone painted a smartphone into a Van Gogh painting.
Instead, it's a good idea to look for anachronisms in the structure of a painting. For instance, staples were brought into use to attach canvas around 1940. So, if a painting that the seller claims was finished in 1880 has staples in the canvas, it's likely that the piece is a reproduction.
When considering the age of a piece, it's also worth it to take note of details such as the patina of the wood or even the smell of the painting. Old paintings won't retain the scent of oil but it takes a long time for them to completely lose that smell.
Pay Attention to Details
The details are often what pulls together whether a piece is genuine or not. One great example is that if you see bristles from a paintbrush caught in the paint on the canvas, it's likely a cheaper, newer brush was used.
Signatures are also a detail that one must consider. There are a few different ways to spot a reproduction. The most obvious is a blatantly fake signature. This could come to attention thanks to a difference in appearance or even in style such as an artist's full name signed rather than an initialed or abbreviated version they use on most of their paintings.
Signatures paired with numbers are also fairly obvious signs of reproductions. Prints are often numbered to keep track of how many are in circulation since the number available to create is virtually unlimited.
Research the Buyer
When buying art from someone, it's a good idea to do a little background research. This will give the buyer an idea as to whether the seller they're working with is reputable which is crucial when it comes to art. Even if they're after an affordable reproduction, any art lover will benefit from working with a high-quality, trustworthy source.
Conclusion
Buying art is a great way to add a little bit of culture and beauty to a home or office. However, the process of buying art also means that it's important to pay attention to the details to ensure that the piece bought is worth the money and will provide a technically beautiful piece as well as a trustworthy sale.