We're all a lot more conscious these days of our health, what we consume and what we put into our bodies via the products we use. Our home environment is key to feeling and being healthy, whether it's keeping it decluttered and maintaining a sense of calm or examining the products we use within the home and seeking out healthier alternatives.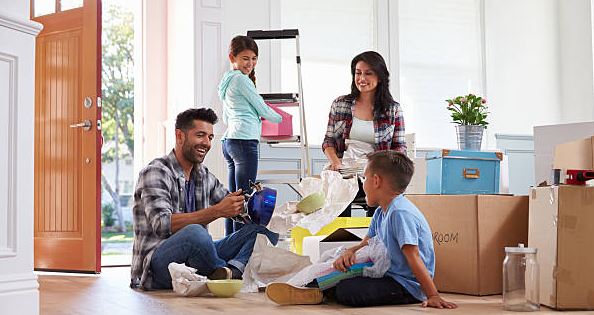 Water is life
One of the things which can impact our well-being is the water running through our taps. If you're living in a hard water area such as Santa Monica, you might notice that after a shower your skin can sometimes feel tight and dry, and your hair can look lack-luster despite that expensive shampoo you have invested in. The same chemicals which are causing this visible effect on hair and skin are ingested when we reach for a glass of water from the tap. Rather than opting for mineral water from the plastic bottles that clog up our oceans and contribute to environmental damage, it is now easy and inexpensive to purify the water in your taps. Water purification systems have hugely advanced and don't cost the earth (literally or figuratively). Simply search according to your area, for example 'water filtration los angeles', and you can find and test out a system to suit your needs.
Cleaning shouldn't feel dirty
Another way to make your home happier and healthier is to minimize the chemicals coating your kitchen counter and other surfaces. Fortunately, as both health and sustainability climb higher on our collective agendas, there are now a multitude of products available which not only allow you to effectively and safely clean your home without exposing you to a plethora of nasties but also spare you the overpowering chemical smell which can saturate the house and linger following a deep clean. No one wants their kitchen to smell like a hospital corridor after all.
If you prefer a DIY approach, there are dozens of tips and tricks to be found which can help you to Spring clean using ingredients often found in the kitchen cupboards. White vinegar, for example, is the enemy of a showerhead coated in limescale and can do an effective job of dissolving the nasty mineral buildup and returning your showerhead to its gleaming self with an unobstructed flow of water for the optimal shower. Lemon Juice and rinds can cut through months of built-up grease in your microwave. Your Spring clean could almost begin to feel like a school science project; perhaps even the kids could be persuaded to join the experiment.
Let nature do what it does best
Another simple way to boost the health and well-being factor on your home is to add some house plants. Not only do they look lovely and bring a calming sense of the natural world into the home, but they also produce Oxygen and absorb Carbon Dioxide and certain toxins from our environment, cleaning and purifying the air around us.
Creating a sanctuary within our homes, not just aesthetically, but in terms of our health, is a relatively simple way to protect the overall health and well-being of ourselves and our families. It is also one of how we can reduce our impact on the environment at an individual level, and work towards a more sustainable future.