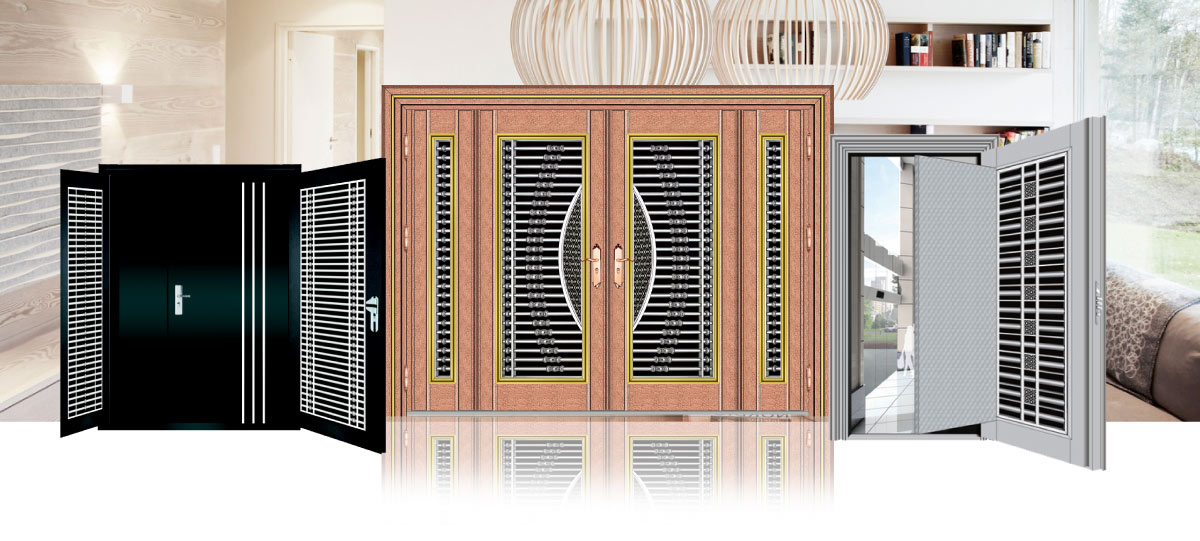 So you're looking for a security door in Malaysia? You've probably seen them at your local hardware store or online, but don't know which one to buy.
The decision can be difficult because there are so many different doors to choose from and it can be hard to pick out which would be this guide, you will learn the key features to look for when shopping around.
In addition, we've an overview of some of the top recommended security doors in Malaysia.
Finally, we'll recommend a security door in Malaysia with your home's architecture and has all the features needed for maximum protection.
In this guide, we will discuss some tips on how to decide which type of security door is right for your home and budget, as well as what features you want in a door.
What to Consider When Purchasing Security Doors
A security door has become one of the best ways to protect your home from unwanted intruders, which is why they are so popular. These doors operate by sliding up or down and are usually made from heavy-duty materials that can withstand physical force. To protect your family from harm's way when you're not home, it is important to invest in a security door that is certain to deliver results.
However, how can you be sure to invest in one that won't fail you in the long run? Well, the answer to this question is: Consideration.
When purchasing a new security door, you need to take a few points into consideration before you take the plunge. We have listed here all the things you must think about before making that big decision so you can ensure that you're getting the best deal.
The Security Door's Material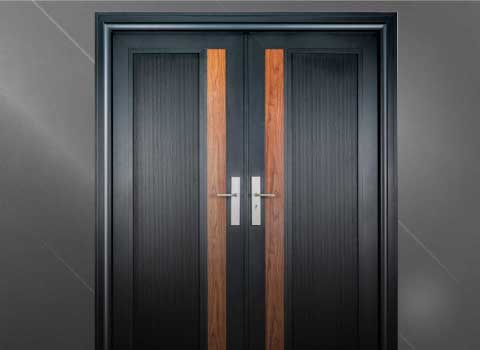 The first and foremost thing you should look for in a security door is what type of material it's made from; as this will be one of your primary considerations because materials can serve different purposes, depending on what you're looking for.
Some common types of materials that are used to make security doors are aluminum, iron, and steel.
Aluminum is typically the most inexpensive of the three types mentioned here; however, it's not as durable or secure as any other type mentioned here. That being said, this material is a good choice if you're looking for an affordable option. Although aluminum might not be the best choice if you're looking for a secure door, it can still deliver the basic purpose of security doors.
Steel is a popular choice for people who are looking for the highest level of protection and durability; however, it can be quite expensive depending on the type of model you purchase. Steel security doors are known to be very heavy and strong and they are usually the best option if you need to provide an extra level of security for your home.
Iron and steel are both durable, reliable options that provide enough security to keep people outside of your home. Iron is cheaper than steel but can rust. When opting for iron security doors, it's best to invest in a good sealant or paint so you can protect the door from rusting.
The Price of Security Door
The price of a security door can depend on several factors. Before you go out and purchase one, it's good to determine how much you're willing to invest so you can make an informed decision on which one to choose.
The Material
The material that the security door is made from will have an impact on the final cost. The most common materials for this are steel and iron, but there's a wide range of other options available to choose from as well, including aluminum, bronze, copper, and stainless steel. Each type has its own unique set of advantages so it's best to be aware of these before making your final decision.
The Model
As you may not know, security doors aren't the same and each model might be a little different in terms of cost. For example, the type of lock on your security door can impact the price as well as the system on how it operates since sliding doors are a lot different from revolving ones.
The Size
The size of your security door will also have an impact on the final price. It's better to take measurements before you go shopping so that you can get the right fit for your home and it'll be more cost-effective too!
The Design of Your Security Door
You can't just simply pick a security door that doesn't go well with your house's design. You might love the door, but if that doesn't go with your home's style and architecture it can make you regret your decision in the future!
When looking for a security door, it's good to pick one that compliments the design of your home. Security doors that are designed to blend in with the surrounding area will have a better chance of becoming invisible- which is what you want when trying to keep intruders out.
Always Check Security Door Reviews and Quality
Before making the big leap of hitting that "order" button for your security door, it's good to always check and review the brand or company you've chosen in order to determine if this is a promising product.
A great way to find out if the company has had many successful security doors is by reading through their reviews and customer feedback- this can help you determine how good of a product they are able to produce, as well as what customers think about it!
Customers who have firsthand experience with the door will tend to share their experience and insight about the security door and this can be an opportunity for you to properly weigh out your options before making a purchase.
With these tips in mind, you should be able to make an informed decision about what kind of security door would be the right choice for your home. It can feel overwhelming at times when thinking about all that needs to go into securing your home and family; but with our help, we're sure we have made things just a little bit easier!