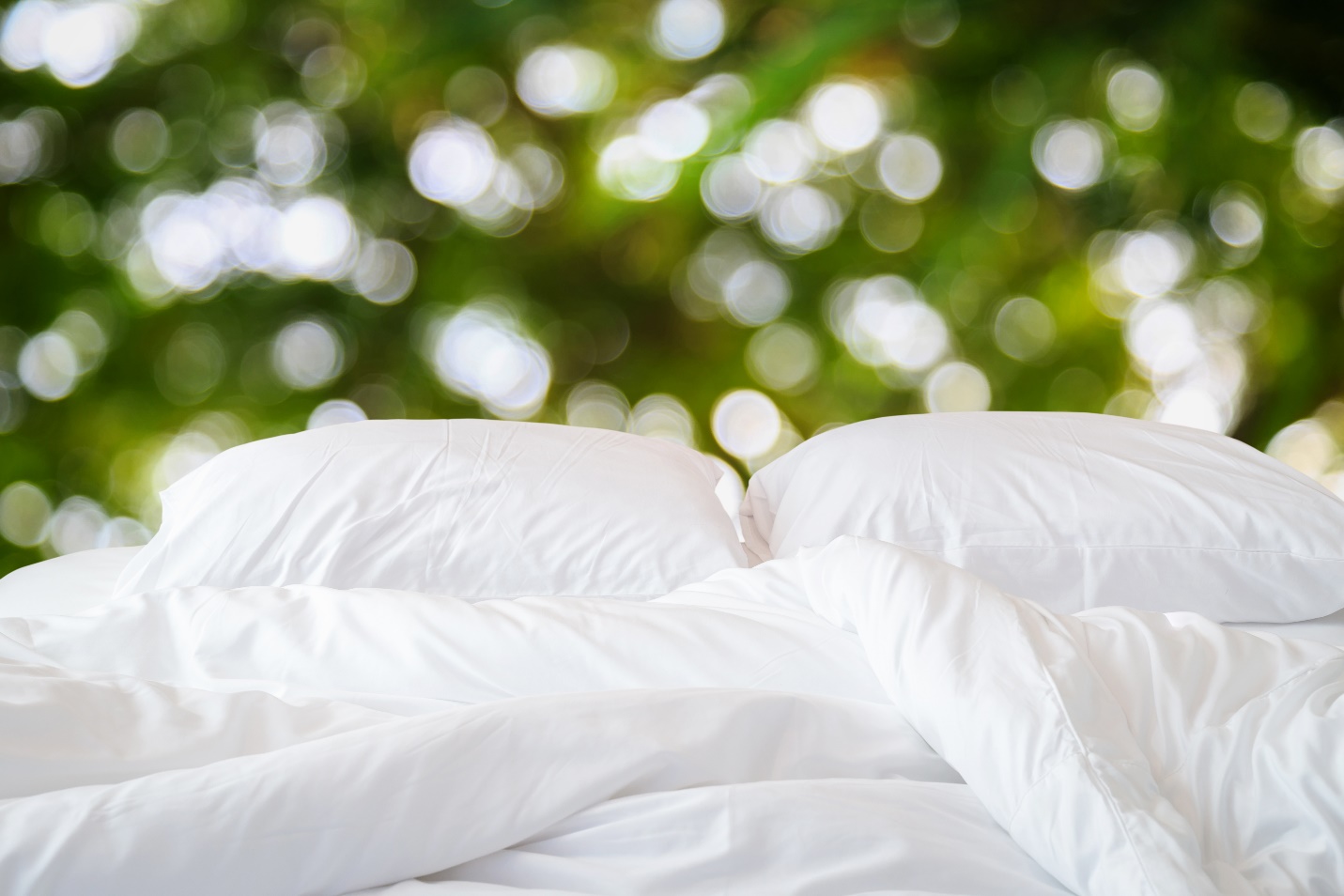 Communities of people have steadily been moving towards more sustainably sourced, natural products in every area of their lives. This has never been truer, especially post-COVID-19 when respiratory health is on nearly everyone's minds.
Traditional mattresses can contain harmful chemicals that may trigger your allergies, irritate your upper respiratory tract, and overall just prevent you from getting a good night's sleep. A natural mattress may be a good alternative if this is something you struggle with.
However, the number of different organic mattresses to choose from can be overwhelming and it can be difficult to decide which is the best fit for your needs. Before purchasing an organic or natural mattress, make sure you choose one that is:
Manufactured With Certified Materials
First and foremost, it's important to make sure you're purchasing a mattress that is made with certified natural materials and nothing else. When shopping for a new bed, look for a list of materials used for each; remember that individual models can be made with different materials even if they're made by the same manufacturer. If you can't locate a list of materials, it's safe to say you can skip the checkout process.
Made Without Volatile Organic Compounds (VOCs)
According to the U.S. Environmental Protection Agency, Volatile Organic Compounds, or VOCs, are "compounds that have a high vapor pressure and low water solubility. […] VOCs include a variety of chemicals, some of which may have short- and long-term adverse health effects."
A process called "off-gassing" occurs frequently with many manufactured items that include foams, fresh paint, fire retardants, and other similar compounds. These compounds are called "Volatile Organic Compounds" or VOCs, because as they degrade, the unstable molecules split apart and can be inhaled or absorbed by humans and pets in the vicinity.
Poor quality foam and adhesives or glues used in cheap, mass-produced mattresses are a common source of VOCs. Examples of these harmful compounds include but aren't limited to formaldehyde, CFCs, benzene, toluene, methylene chloride, trichloroethane, perfluorocarbons, and naphthalene. These compounds have been shown to be potentially carcinogenic.
Whether you suffer from allergies or are sensitive to chemicals or not, the last thing you want to do is lie down on a surface full of toxic gases and materials for the next six to eight hours. Look for a natural mattress that specifically states the bed has been manufactured with ethically sourced products using a process that keeps VOCs at an absolute minimum.
Sold With a Comprehensive Warranty
Make sure that the mattress you purchase has a comprehensive warranty that covers more than just manufacturer's defects. Ideally, choose to purchase from a mattress retailer that prioritizes customer experience and satisfaction. If you have any issues with your natural mattress after you've bought it, you want to be sure that you have the ability to get support from the manufacturer for an extended period of time following your purchase.
Don't purchase a mattress from an online retailer that doesn't appear to have a brick-and-mortar store somewhere in the U.S. or a company that doesn't have a phone number and business hours where you can call and reach a real person. This is a red flag indicating you may be dealing with a scam artist trying to pass cheap mattresses off as high-quality organic products.
Sustainably Sourced and Manufactured
A natural mattress made from latex, wool, and other organic materials isn't natural if those materials aren't sustainably sourced and responsibly manufactured. A new mattress is an expensive purchase and you'll be spending roughly a third of your life sleeping on it, according to Scientific American.
It's important to make sure that the bed you choose is not only made with quality materials, but that the harvesting or sourcing of those materials isn't unethical or contributing to the climate crisis. If you're considering a particular mattress, find out where the company gets its wool or where the latex comes from. You should also consider the manufacturing facilities where these materials are assembled into mattresses and the working conditions within them.
Available With a Free Trial
Finding the right mattress for you can be difficult, especially when you're ordering one online and don't have the luxury of laying down and trying it out in-store. Look for a mattress that offers a robust free trial period with an easy return policy if you don't like the product. The last thing you want is to be stuck with a pricey mattress you can't sleep on because you didn't know what it felt like before you signed on the bottom line.