If until recently, the presence of own mini-power plants in the house was a rarity, today you will not surprise anyone. The generator based on which they work is a thing truly necessary in any house. So, if you decide to build a house or buy a cottage, take care of buying this thing.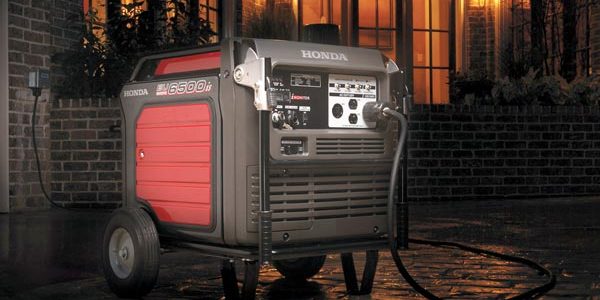 Why is a generator needed in a house?
Generators ideally solve problems with power supply. They can produce electricity and work where there is a need.
A good generator will prevent a sudden drop in voltage in the event of an accident, overload, or any other emergency.
Installation of a generator ensures that it is always light and warm in the country or a city house. If you have a workshop, then you are ensured the stable operation of the power tool. If the house has a security system or burglar alarm, the generator will also ensure their constant operation, even in the event of a power outage. You can see the best home generators reviews to find out how installing a generator could spare you financial losses, like food spoilage, when power outages strike.
Different generator for home
Diesel generator. Buying a diesel generator is justified only if a country house or cottage is located far from the city and the benefits of civilization. For such a house, the generator becomes the main source of power.
The diesel generator is characterized by lower fuel consumption and reliability and can provide electricity up to 10 kW.
The main advantages of diesel generators include a long service life, which reaches up to forty thousand engine hours and economical consumption of diesel fuel (when compared with gasoline generators).
You can buy a diesel generator for the home if you use it often or even constantly, it can handle long-term work without interruptions and the highest loads. But with such a purchase, get ready for discomfort.
However, such an aggregate is not without drawbacks. Firstly, it is quite expensive. But this is not such a problem, because in operation the generator will fully justify itself. Secondly, under loading is not acceptable for it. The use of the unit is possible only when using its power in full. Say, if the generator is designed for 5 kW, so much should be used.
Such generators often provide entire villages remote from the main power grid. But it is unlikely that it will be needed by someone who plans to use the generator from time to time in case of problems with electricity.
Gasoline generator. If you decide to buy a cottage or a country house in a comfortable place and choose a generator that will be used as an emergency power source, for example, in case of power outages, the best option is a gasoline-powered unit.
A gasoline generator is the most popular type of backup power station. It is very convenient to move, thanks to its relatively lightweight, and also has compact dimensions (especially inverter gasoline generators), which is why it is the most common for household consumers. In its structure, functionality, and principle of operation – it is the best generator for the home.
Relatively low noise level (up to 70 dB), especially if it is a model in a noise-absorbing case, and the engine is equipped with a muffler. Such a generator can be installed outdoor; it does not need a separate room or container. In addition to the closed design, the gas generator for the house is often produced on the frame in the open forum and is cooled using air (natural) cooling. It should be installed indoors.
Such a generator costs much less than a diesel generator, although it eats a lot more fuel. However, this will not affect your budget. After all, the generator will be used only in case of urgent need.
Besides, the gasoline generator works in any weather, because it is not afraid of temperature changes and even such severe frosts as we have. Fuel for him is not classified as scarce. True, during long-term operation, the efficiency of a gasoline generator decreases sharply and it can simply fail.
Inverter generator: An inverter generator is the best backup or permanent source of electricity to date. Such an apparatus is a small generator set that is capable of generating the highest possible quality of electric energy, successfully converting it into a stable voltage that will not be subjected to extremes.
A few years ago, household electrical appliances were simpler, and electronics are not so popular. Today's digital electronics sales boom requires high-quality current everywhere – in the house, in the apartment, in the office. Expensive computers, laptops, printers, modems, telephones, alarm systems, refrigerators, and televisions have the most delicate electronic interiors: any voltage drop is fatal for them. Only an inverter device will provide any device with a high-quality current in the required quantity.
Inverter generators are really important for home use. Predator generators are one of the best inverter generators in the market. You can read predator generator reviews before buying one.
Such an important automation
If you plan to buy a summer cottage or a country house in a civilized place and know that the generator will be used as a backup power source, it is important to pay attention to the presence of an automatic start and shutdown system that responds to lack of electricity and, if necessary, turns on or stops the generator.
So, if there is no voltage in the network, the system independently turns on the generator. It is necessary to restore the power supply, as the device turns off.
This is a very important function since the suspension of some devices can result in rather unpleasant consequences. For example, during a break in the power supply of many models of gas boilers, they may not work correctly, and sometimes even fail.
Conclusion
So, if you decide to buy a cottage or a house, make sure that the house must have a generator. Power outages are always unpleasant. And, unfortunately, they cannot be prevented. You buy rural property to live, relax, have fun, and have a good time with friends and family. No damage should prevent this. And a good generator can guarantee that your home will always be lit and heated.