Are you bored of the twenty-year-old designs in your house and feel it is time to style up your home and give it a touch of modernity? One of the best ways to do it is by designing wall panels with different textures, colors, etc., and completely change the look of your house. Wall panels can be seen in most of the modern homes and give a very classy touch to your house. Wall panels are fixed on the wall behind one's bed and can change the room's look and atmosphere.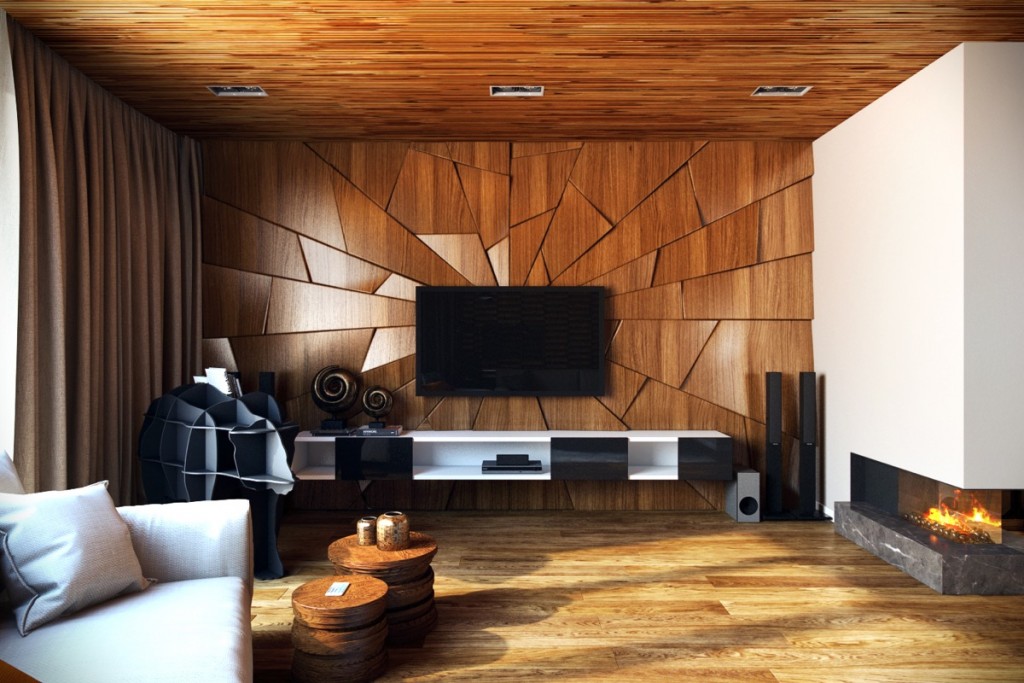 Many designs in the wall panels can be fixed, and this article will lay some of them out for you so that you can pick and choose the one you want in your room.
This type of wall panel is usually found in a house with high walls, and instead of adopting a brick wall panel; they opt for the grid one. This grid designed wall panel starts from the wall and covers the ceiling as well. You will find this in Victorian styled houses which have high walls. To make it look more attractive, one could fit large family photo frames or paintings that complement the wall panel.
This type of wall panel is unique and, at the same time, very stylish. The outer boundary will be wooden with a handy side table fixed on each side of the bed. The interior of the wall panel will be made of soft fabric. The kind of fabric you want to choose depends on your taste, and the color you choose depends on the color of your walls in the room. It gives a very luxurious appeal to the room.
This is a very common Bathroom Wall Panels that you must have come across in most houses. In some homes, they have tried to give a 3D touch, which makes it look as if the bricks are coming out of the wall. The color of the brick should be such that it complements the walls and the aura of the room. It should not look out of place; instead, it should give a rustic touch to your bedroom. People usually opt for maroon and grey colored bricks as they go well with most of the wall colors.
This is a minimalist design, where horizontal wood slabs cover all the walls of the room. When combined with soft lights in the room, it gives a very cozy touch. Most of the West's houses have this kind of wall panels, and they indeed look good. You will also find such types of wood panels in colder regions, as the wood keeps the house and the room warm from the outside cold.
Artistic and Grandeur Wall Panel
In most five-star hotels, one will come across very intricately designed wall panels that speak of artistry and grandeur. You will find wooden wall panels sketched with floral paintings or such that define magnitude. The room itself will be designed in such a manner that you will feel that you are in a palace and not your bedroom. While other wall panels don't speak much of artistic work, this design only boasts of it.
Backlit Translucent Sheets
One more kind of wall panel design that is coming up is one that incorporates backlit translucent sheets. At night, when you switch them on, your room will exhibit a glamour quotient. This is slightly on the expensive side, but the result cannot be just ignored. This kind of wall panel design increases the style quotient of your room.
One more kind of wall panel which is quite famous is the one in which niches are made, to make space for keeping books or artifacts. If you love gathering artifacts and books, and can't find a place to display or keep them, you should opt for this kind of design. It is not only stylish but also useful for storing things.
Conclusion
These are some of the wall panel designs that have been incorporated by many in their households. The following result has been a complete makeover of one's room by adding a style quotient to it. So, don't waste any more time and revamp your room immediately!