An outdoor deck provides the perfect combination of relaxation and entertainment. It's the place where you can go to let go of the stress of the day, and also have a chit chat with friends and neighbors.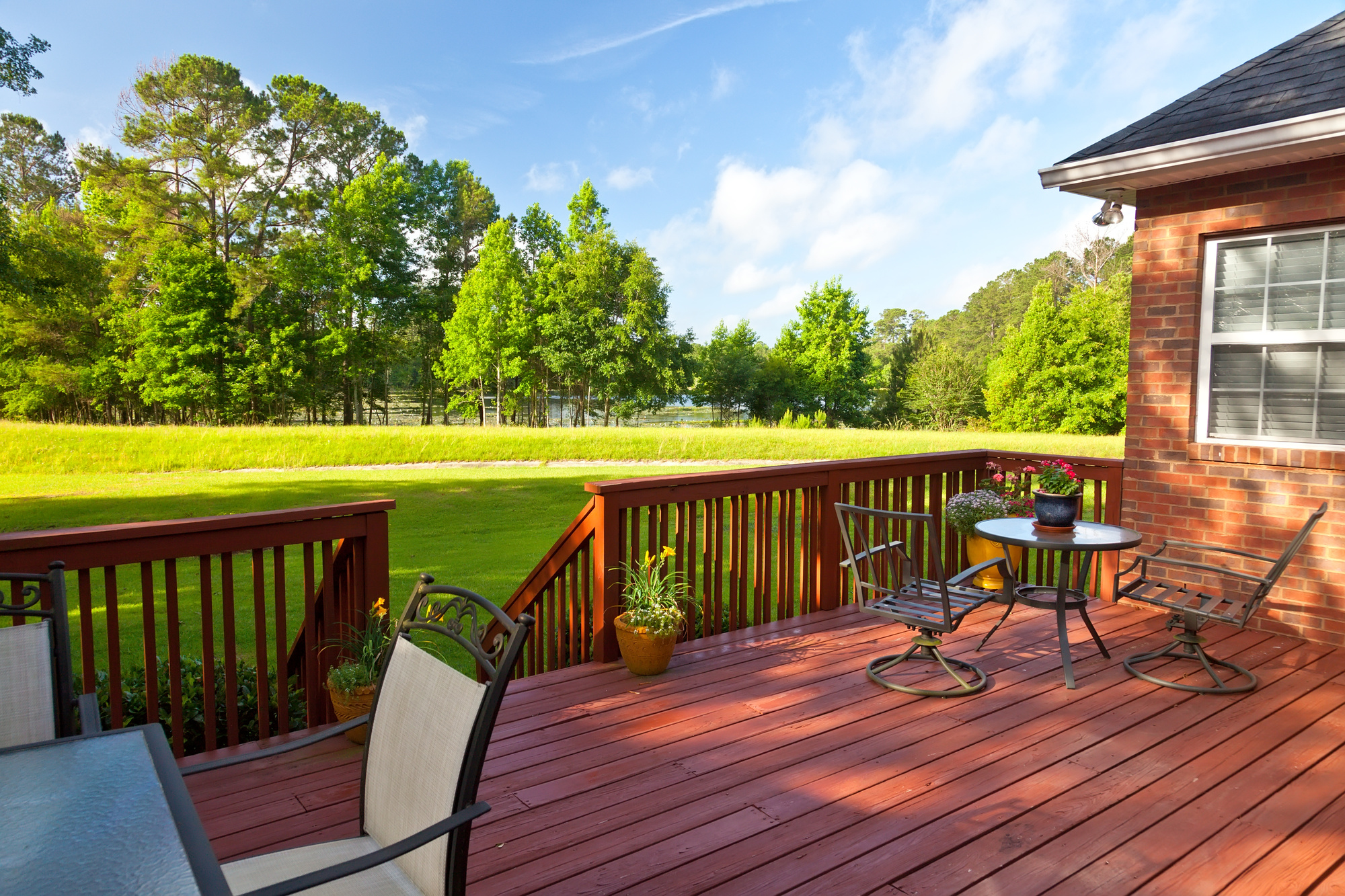 However, it's also an area of your home that requires just as much decoration as your living room or bathroom. Luckily, there are several ways to spruce up the exterior of your home like a pro.
If you are we're looking for tips on how to design a deck, just keep reading.
Multiple Colors
Designing a deck should be fun and you should be able to let your creative ideas out. One of the best ways to do that is by using multiple colors on the color scheme of your deck.
For instance, it's completely fine to paint your deck handrails gray and pairing them with dark, wooden steps. The idea is to make sure that everything doesn't completely match but also pairs well together.
Tile and Grass Patterns
If your trying to figure out how to make your deck look amazing, this tip is it. Tile and grass patterns are a great way to spruce up the look of your deck by adding flare around the perimeter of the area.
By combining grass and tile to create a fancy pattern, it gives the backyard a complete makeover. Not to mention, using tiles that are designed with travertine colors ensures that everything looks amazing and matches well.
Sunken Social Area
If you really want to give your deck some flare, creating a sunken living room style gathering place is the way to go. The idea is to design an area where your guests step down into an oasis of comfort and relaxation.
Everyone can gather around and sit down together while enjoying cocktails and laughs—this type of deck puts a unique spin on a traditional gathering place.
Firepit
Nothing makes a night under the stars feel better than a fire. Not only does it create a cozy atmosphere, but it is also a great way to bond with your loved ones. You can sit around and make s'mores with your family or have a romantic night with your significant other.
Lighting
The best way to design a deck is to add a little extra sparkle by using lights, and there are several ways to do so. You can install built-in lights within the steps of your deck or use rope lights to wrap around the stairwell and other areas.
You can also enhance the beauty of your deck without adding to your energy bills with these solar-powered post cap lights. These solar lights can easily be installed on your deck's posts to add a soft, subtle glow, perfect for relaxing in your outdoor space in the evening.
Furthermore, hanging string lights up over the sitting area also creates a warm, inviting ambiance.
Tropical Decor
One of the coolest tips for designing a deck is to turn it into a tropical getaway. By adding items such as palm tree plants or middle eastern style pillows, it creates an entirely new feel to your home. You can also decorate with bamboo furniture and animal ornaments to make it feel exotic.
Mini-Bar
Designing a deck doesn't have to be difficult. You can simply take the things that you love and make it your own. If you enjoy entertaining guests, consider putting a mini bar on your deck. You can put stools out so that your friends and family can come and sit, get a cocktail, and enjoy a bite to eat.
Play Area
If you're trying to figure out how to design a deck while also creating an area for your children to play, this is the tip for you. Let's say you have an upper-level deck, it's a cool idea to add a miniature slide that goes down to a swing set or a sandbox; this is the perfect idea for parents who like to sit and relax while letting the children entertain themselves.
Outdoor Kitchen
Food has a way of bringing everyone together and having an outside kitchen on your deck is the perfect option. You can entertain your guests while also preparing a delicious meal. Not to mention, and outdoor kitchen allows you to cook and eat outside without having to go in and out of your house.
Television
If you really want to take things up another notch, mounting a television out on the deck does the trick. This idea is genius and comes in handy for those gatherings of watching sports or having a family movie night.
Beach Design
Another way to turn your deck into a getaway is to give it a beach style design. You can hang up a hammock or create an area with sand and seashells to add to the look. Furthermore, putting an outside aquarium on the deck will give it a unique touch.
Rooftop
If your home overlooks the city, giving your deck a rooftop design is a wonderful idea. You can give it the same hotel rooftop feel that you get when you're out on the town.
How to Design a Deck: Decor Made Easy
As you can see from the information above, you don't have to be an interior designer to make your deck look modern and stylish. Ultimately, your goal should be to create an atmosphere that is welcoming to your guests and family. If you put a little love and into until your decor, everyone who visits you will be able to feel it.
Did you enjoy these tips on how to design a deck? If so, feel free to explore the rest of our blog to learn more!