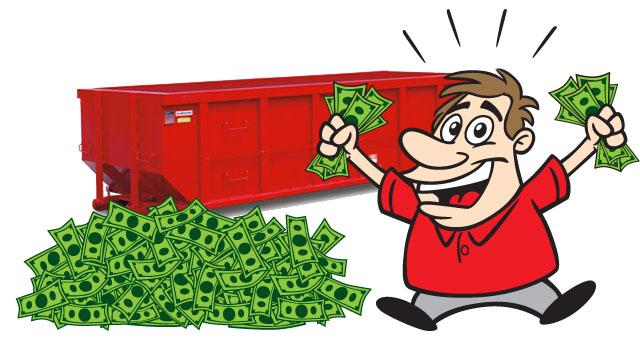 You can rent a dumpster if you're working on a vast work project. The dumpster does well with removing debris from your property, but it can also help you in keeping the place tidy and organized. You can rent one for handling debris from many things, including these:
Construction projects
Renovation tasks
Wide-scale cleanouts
Clearing out yard waste
But it can cost a substantial amount of money to rent a dumpster. It does not have to be that way though, as you can save money on a fast dumpster rental services in Charleston, SC when you have a plan for whatever may work. You can use these points to help you in making your work useful and organized the right way.
How Much Do You Need?
How much debris are you trying to haul out? You have to pick a dumpster that can fit all those contents. A smaller model will cost less to use. Picking something smaller while being capable of handling all that stuff you want to clear will be essential to note.
It also helps to note where you're going to place the dumpster while making it work. The dumpster should be in a place that is easy to access without taking up more room than necessary.
Note the Debris Type
Some dumpster providers might charge you different totals based on the debris you're removing. Something heavy like soil, concrete, or brick might cost more to move out. You should note what you're clearing out and then figure that for your cost to ensure you don't spend more because you're moving a specific form of debris.
How Long Will You Use It?
You should only use your dumpster during the timeframe when you plan on using the setup. Work with the dumpster in as little time as possible to keep you from spending lots of money in the rental process.
Look For a Local Option
You'll save money if you rent a local dumpster. A local provider can work with you and provide a direct link to your dumpster. The effort prevents you from going through a broker or another outside party to help you manage the deal.
The problem with some larger parties is that they charge extra for brokerage costs. The broker will rent out the dumpster from an outside party and will source it to other people who wish to rent the item. The broker will charge extra because that person might have to pay the dumpster supplier for access to the material. The total extra that comes with the transaction can be substantial.
An affiliate or other party might charge extra for handling the transaction. But a local team that doesn't use a brokerage will give you the dumpster without wasting your time.
How Does It Move?
A dumpster can come in many forms. Some models are large enough to require a crane or other tool for moving. Others are roll-off units that can roll off of a truck bed when they need to be placed somewhere. The dumpster can roll back on the truck when it you need to clear it out.
A roll-off model is easier to rent and will cost less. The lack of a need for an immense crane ensures the dumpster won't cost as much.
Donate or Sell Items First
One idea to consider is to look at what you can get rid of first while making a profit before throwing it out. You could do many things here:
You can hold a garage sale where you sell as many items as you can. You can make money off of those things instead of having to junk them.
You could also sell items online or through some retailers. Some parties are willing to pay for whatever you have, as they resell them to others for a profit.
You can also donate items to other parties, if possible. These include many places that will accept used clothing and other products for charitable purposes. You may qualify for a tax deduction in some cases.
Share with a Neighbor
One other idea to note involves sharing your dumpster with a neighbor. The odds are your neighbor might have things that he or she wants to remove from the house.
You can share the dumpster with a neighbor and then split the cost. The effort helps you clear things while keeping your bill down. But you have to ensure your neighbor will agree to the deal and that the neighbor has enough things to clear out.
Remember when looking at different dumpster rental services that you take a look at what's open. A dumpster rental service can make a difference, but you should look around well and plan ahead to keep yourself from spending more than necessary.