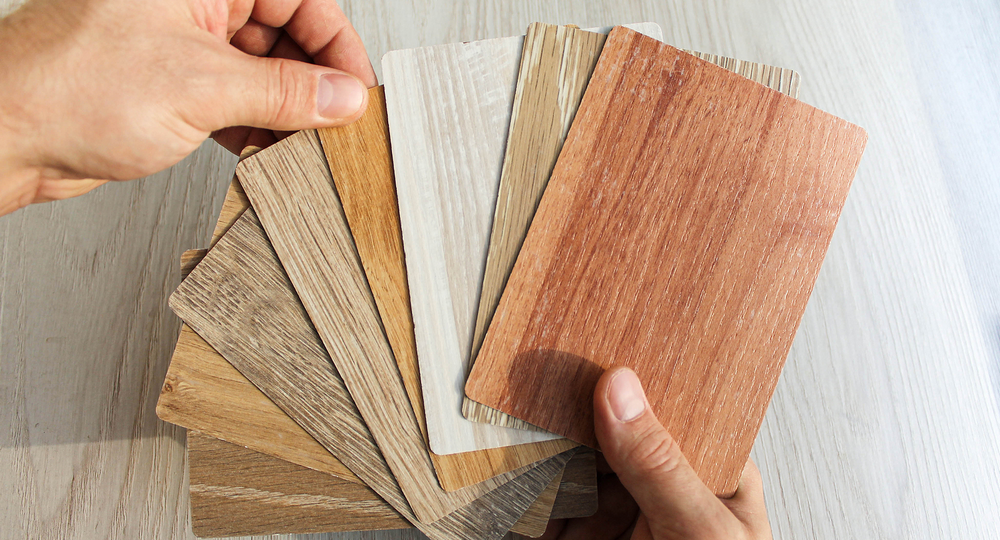 Wood flooring is a classic. That doesn't mean that it's old and boring. Instead, it is a choice that will endure and remain fashionable and elegant. It also works in a wide range of decors. Whatever your style is and whatever it becomes, wood will always work.
With that being said, there are many reasons to choose materials other than wood. Tiles are better in bathrooms and kitchens, where there is a lot of water. Wood is also harder to maintain, as you may need to treat or stain it periodically. However, technology means that lots of developments are being made in wood flooring, so this option is getting easier to maintain.
There are so many colours available for wood flooring, each with stylish appearances. Here are some of the best colours that you can choose for your wood flooring:
1. Blonde
Blonde wood features a light stain, so that the wood is a pale-yellow colour. It looks a lot like a field of wheat or sandy beach. This is a great colour as it will make your space feel light and open.
A smooth and shiny finish will work well in elegant decors, while a distressed look will work well if you are going for a more casual and laid-back atmosphere. The distressed look is particularly fashionable at the moment. Distressed flooring has undergone one of a variety of treatments to give it a slightly worn look. This type of flooring won't have that shiny glossy finish. It can even give your room a little bit of a historic feel.
2. Dark Stain
There is a wide range of colours to choose from at the darker end of the colour range, without falling into blacks. You can go with a Chocolate, a Dark Walnut, a Dark Chestnut or a Jacobean finish. Dark stains are an elegant classic that never goes out of style. Any of these colours will effortlessly add some quiet and stylish class to your home.
Another popular trend now is to use reclaimed wood in flooring. This is wood used for something else before taking its place on your floor. Reclaimed wood will give an authentic look to any space, taking the story of those boards and bringing it right into your room.
There's no need to worry if you can't find any actual reclaimed wood to use though. Technology means that this look can now be transferred to tiles. These tiles are great because they do look like wood and they give you all of the advantages of tiles.
3. Natural
Natural colours are often popular. They will never go out of style. Darker and lighter colours often follow trends, while a natural look will always maintain its relevancy.
Natural tones are great for creating a relaxed and laid-back atmosphere in any space. Because these tones are those that we see in nature, in forests, they are very relaxing. Furthermore, the light tones will do a good job of hiding things like dust and dirt.
Oak is a good wood for this colour of flooring, because there is usually little variation in colour throughout the board. However, red oak and nut or fruit oaks do not have this consistency in colour.
4. Red
By red, I do not mean the red that you get from a Crayola crayon or that your teacher used to correct your tests. This red is a red/brown wooden finish. Think of things such as a Cherry, Red Mahogany, Red Chestnut or Sedona finishes.
Much like dark brown stains, red stains will add a touch of timeless elegance to any space. While the brown gives understated elegance, the red will give off more of a passionate or a regal elegance.
5. Bleached or Blanched
This colour is great if the natural browns of wood aren't quite your thing. It gives it a softer and whiter look. It also works best if you are aiming to achieve a casual atmosphere.
It gained popularity amongst those who were looking to achieve a beachy look in their homes. Regardless of whether or not you are anywhere near a beach, it will help to give your room a light and airy feel.
6. Smokey-black
Black has a reputation for being either a classy or a difficult colour. In the case of flooring, both are true. It is an incredibly classy and versatile colour. It will go with any decor and black never goes out of style.
However, you should also remember that this colour is much harder to maintain than others on this list. This is because it tends to show scratches. Black is a better idea to use it in rooms with less foot traffic and won't be used by children or pets.