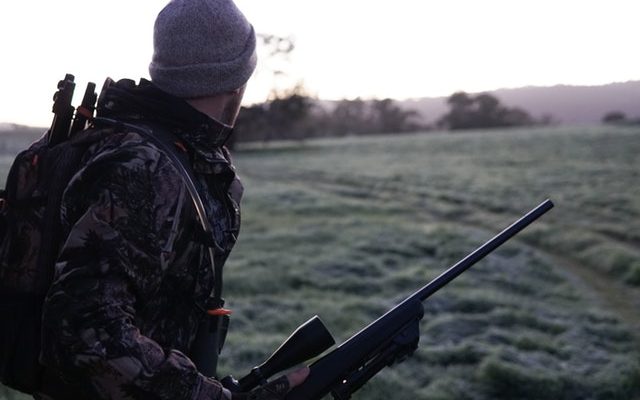 Are you heading out for a hunting trip? Do you dream of eight-point bucks or twenty-pound turkeys? Any hunter is only as good as their tools. Before you go, carefully consider each item you plan to bring. Proper preparation isn't just the key to a great hunt but also maintaining your comfort and safety during your trip.
By carefully determining your equipment needs and enlisting help from your favorite survival gear store, your next hunting trip is sure to be your best yet. Here are the top seven must-have essentials for your next walk in the woods.
Day pack
Without the right hunting day pack, you might as well leave everything else at home. Your bag keeps your gear secure, dry, and well organized.
A hunting backpack differs from a traditional backpack in several ways. It's made from lightweight, durable materials that resist tearing, water damage, and shock. Also, hunting packs have multiple camo print options, ensuring you'll blend right in with your woodsy surroundings.
Riflescope
You'll find no shortage of different rifle scopes, so the perfect one for you will depend on your personal preferences, type of game, and hunting environment. Features to look for include barrel length, trigger type (one or two-stage), weight, and more.
When preparing for a hunting trip, take extra care to pack your scope correctly. A padded case is best, especially if you'll spend time driving across rugged terrain to reach your destination. Also, avoid rough and fast movements when holding your rifle, as these can jostle your scope and alter its accuracy.
Binoculars
You can spot your target from one thousand paces with a pair of hunting binoculars. You'll need a pair with rugged construction, lenses that work in low light, and magnification that suits the terrain.
For long-range hunting, you'll want a magnification level of at least ten times. Remember that images at that magnification can appear unfocused, so you might want to use a tripod, which requires binoculars with a tripod socket.
You'll also want binoculars with two types of water resistance. First, the casing should withstand rain and moisture, especially hunting around lakes and streams. Additionally, the lens should have a water-resistant coating to prevent fogging. Binoculars can cost a pretty penny, so you want to keep them safe from water damage.
Flashlight
Even if you plan only to be gone for the day, bring along a tactical flashlight. It's a type of flashlight with durable construction, powerful illumination, and buttons you can use while wearing gloves.
A bright, sunny day can turn dark due to a quick change in weather or a detour under the trees. Plus, a flashlight acts as a valuable signaling device if you become lost outdoors. (Quick tip: The flashlight signal for SOS is three short dashes, three long ones, and then three short ones.)
Water
Water is an absolute must to stay healthy – and you never want to risk not bringing enough. As a general rule, you want to drink one liter for every two hours you spend hiking outdoors.
Most hunters opt for a bladder because its flexibility makes it easy to carry. You might also want to keep extra water bottles in your vehicle. Finally, always bring along a water filter or iodine tablets so that you can purify outdoor water in an emergency.
Boots
Your hunting boots provide a literal foundation for your entire trip. Most hunters find it better to spend more upfront for a quality boot, as cheap boots can make your whole hunting experience painful and miserable.
When selecting a hunting boot, you'll want durability and water resistance on the outside, with support and breathability on the interior. The best hunting boots typically consist of a combination of thick leather and rubber outsoles. If you're hunting in marshes and wetlands, you'll need maximum waterproofing.
You'll likely need to break in your boots before taking them on a hunting trip. Ideally, you want to give yourself a month to wear them around the house and on small hikes. Even boots that promise out-of-the-box wear typically need break-in time to avoid causing blisters. If you are going on a fishing trip, boots are a must have. Another must have are fishing baits. They are coming in different shapes and sizes so choose wisely!
Face mask
A hunting face mask is a camo wrap that covers your neck, head, and face. It offers two main benefits: protecting your face from cold weather and helping you stay hidden.
A face mask is superior to wearing a separate hat, mask, and scarf because it's more portable and harder to lose. Plus, you can adjust it quickly as the weather changes.
When selecting a face mask, you must consider a few factors: material, resiliency, and breathability. Polyester is the most popular option, although you might want something thicker if you regularly hunt in cold winter temps.
Wrap up
When heading out for a hunting trip, space is limited, so every item you bring must be worth the space it takes in your pack. Always take the time to carefully consider what you'll need — and double-check that every piece of equipment is in good shape.
The right gear helps protect you from hazards, track the game more effectively, and ensure you have a fantastic experience during every trip. Follow these essentials, and your next big catch is already in your crosshairs.