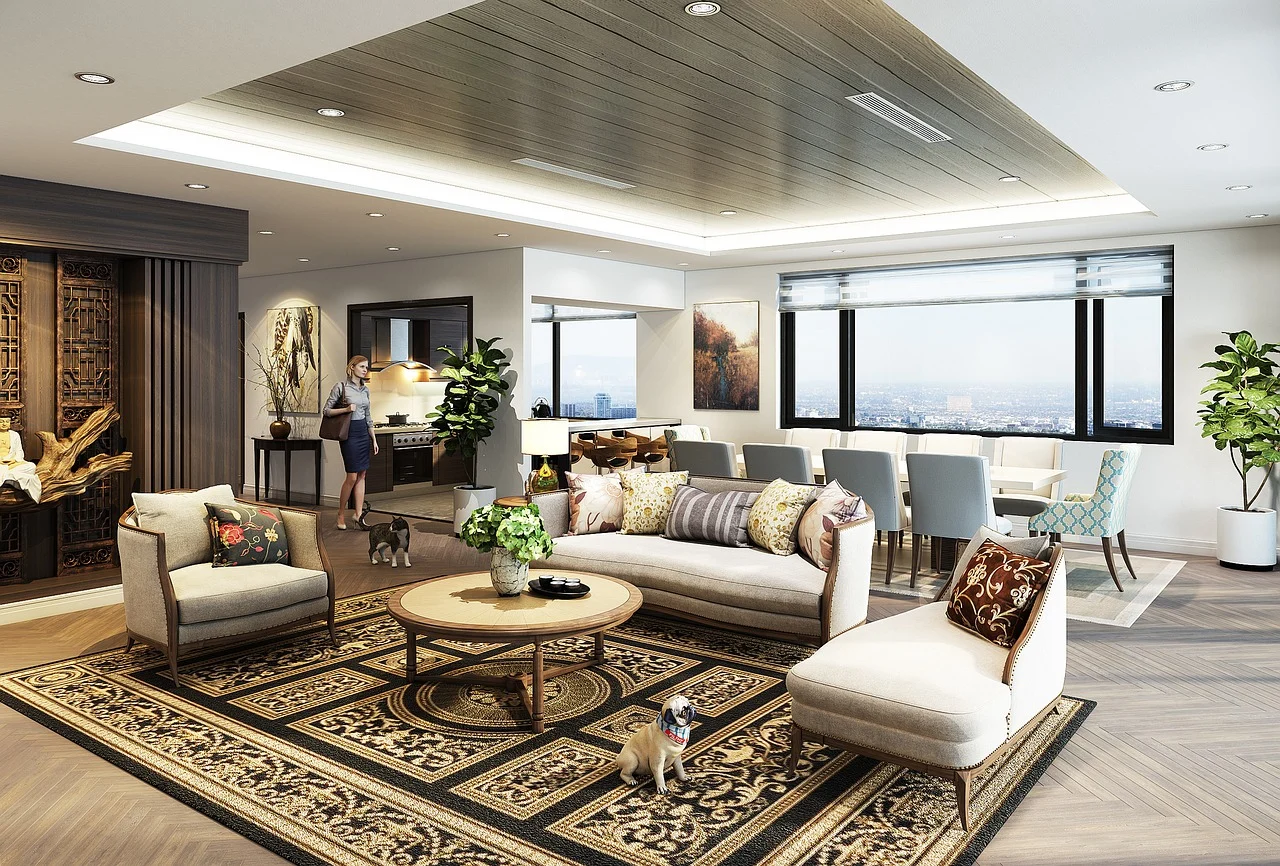 Your living room is often the first space your visitors see in your home. Depending on the sense of style, it is very easy to distinguish a luxurious living room decor from a more modest and common one.
Having a luxurious living room means going above and beyond the usual, exuding comfort, softness and exciting every sense from smell to touch. Here are a few great ideas that you can use to make your living room look the height of luxury.
Install a home theatre
A home theatre provides an amazing and immersive experience of a cinema feel, with stadium seating and furniture that offers unique features and amenities. Home theater installation is determined by the scope and layout of your living room. Larger rooms will allow for more elaborate designs, while smaller rooms have more flexible designs.
Hang a modern art
Hanging an oversized piece of art is a great way to add a big statement to your living room. Choosing the right piece is essential in provoking conversation and setting the feel or vibe of the space. It hardly takes up any surface space, but it can transform the aesthetic. Art doesn't always have to be a print or canvas; sometimes, it can take other forms; think outside the frame.
Invest in good lighting
Updating the lighting in your living room can instantly change its feel. Here are some living room lighting tips:
Utilize accent lighting to highlight features like a fireplace or paintings in your living room
Use ambient lightings such as portable lights, ceiling lights, and wall-mounted fixtures
Add decorative lights like chandeliers, table lamps, and hanging pendants
Display antique or vintage items
Nothing gives a home that sense of luxury, wisdom, and history than a gorgeous, rare antique. Antiques are objects aged 100 years and more, while vintage is anything older than 20 years. Decorating with antique and vintage furnishes enliven a space; keep an open mind on how you can use a piece in your room.
Incorporate different textiles
One way of transforming your living room is to decorate it with a thoughtful and layered mixture of textiles and materials. The unusual fabric will inject your room with unique elements and personalize your space. Go for pieces like area rugs, vintage carpets, throw pillows, and cushions with unusual designs to inject a unique element into your room to make it more personalized and stylish.
Add throw pillows
Whether ready-made or handmade, throw pillows from Homescapes are the easiest and most fun way to decorate your room. You can play with different textures, colors, and shapes. Handmade throw pillows give one a chance to give more personality and make it easy for the theme to flow
Endnote
Transforming your living room into a luxurious space is much easier than you would think. The key is ultimately about your preferences. These tips will help you add a touch of luxury to your living room.