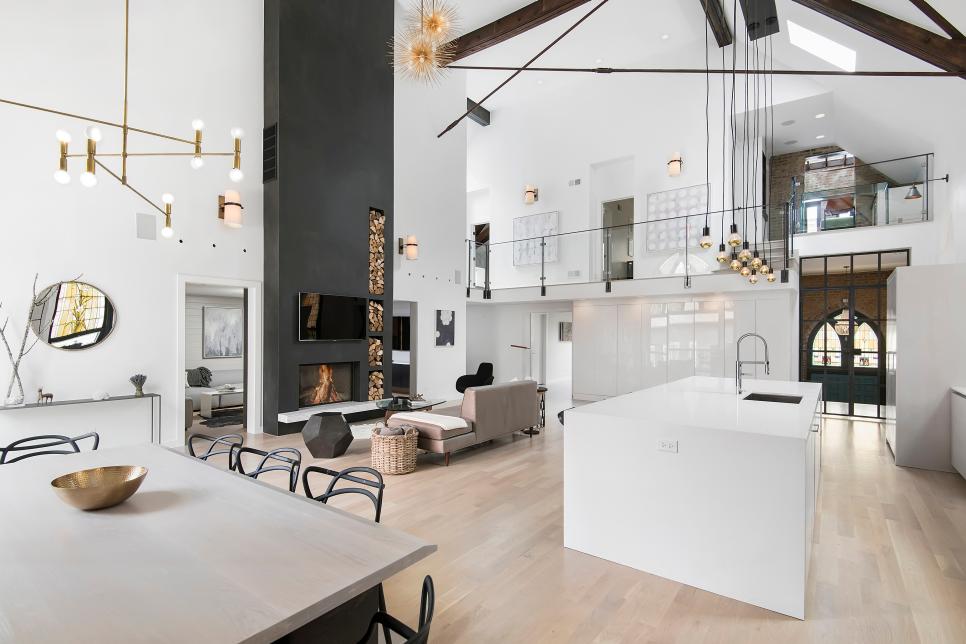 What does timeless decorating mean? It can have different meanings to different people. It may be that you see timeless decorating as creating a look that endures the test of time. It could mean to you that you don't have to replace your furniture every few years, because the designs are versatile and work with your evolving home. Or it could mean that the design isn't related to any particular decade or trend, just works for you and looks good.
People tend to strive for timeless instead of trendy so their home doesn't need a lot of work, they can also try to save money or they can buy more expensive items knowing they will get their money's worth out of them.
So how can you get your home to look more timeless? It isn't as complicated as you may think, in this article I will be sharing some simple tips to achieve a more timeless look for your home.
The Right Colour Palette
You want to look for a flexible colour palette that can work with pops of colour through accessories and art. People often describe neutral colour palettes as timeless, as they never seem to go off trend. They also are very versatile.
Neutral walls, floors and large pieces of furniture are like a blank canvas, they can be given life and personality with splashes of colour using art, pillows, throws, rugs and accessories. This also gives plenty of opportunity to update your home without it being too much hassle or work.
If you are looking to add colour but don't know what to choose, navy blue and darker shades of green seem to always be in style.
Choose Functional and Clean Designs
One thing that can never go out of fashion, is function. Prioritise designs that are functional. Designs that have a clean look are often seen as being timeless, as they are versatile to work with any interior. Designers from the modern movement saw the advantages of more streamlined designs.
Charles and Ray Eames designed the Eames Lounge Chair, which is one of the most popular furniture designs the industry has ever seen. Even today, after 70 years of the chairs release date, it is still featured in homes everywhere. Why? Because it is a timeless piece of furniture that can work with pretty much any interior style. Even when the chair has a worn look to it, it still looks stylish.
Less is More
Clutter is stress. Timeless spaces normally have a more minimal approach, with designs being clean and spaces having a pulled together look. Keeping a decor simple and streamlined, leaves less chances of it starting to look dated.
Blend Old and New Pieces
Following a certain decade too closely can sometimes lead to your home then being too focused on one trend. The trick is to effortlessly blend different styles and pieces together. By combining old and new pieces, your home doesn't just follow one trend, but multiple so you are creating your own style.
Use Trendy Colours, Patterns or Features as Accents
Because you are creating a timeless home, doesn't mean you can't incorporate trends. It just means that your key pieces aren't designed around one certain trend. So you can still use trends to update your home, if that's what you would like to do.
The key thing to remember, a timeless home is all about function and creating a design that is adaptable to your evolving needs for your home. Because everyone's taste and needs change through time.