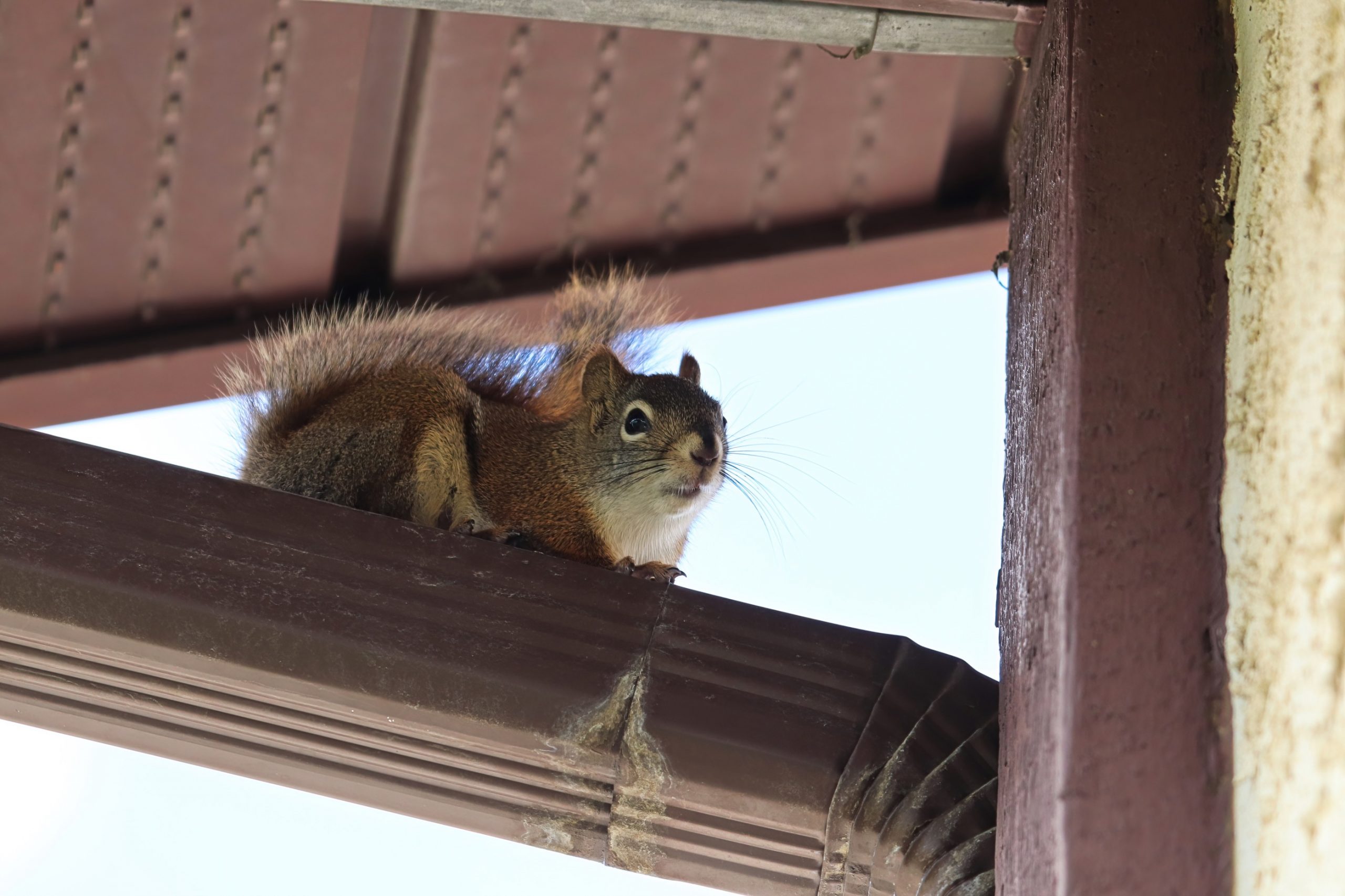 The roof is a very important part of the house. It shields the home from the elements and keeps it insulated so you can feel comfortable all year long. It is therefore important that you keep it well maintained. But, while your roof can handle rain and snow, it may be vulnerable to wildlife.
The key to protecting your roof from wildlife is to exclude its openings and remove what attracts wildlife to your property in the first place. If you are currently dealing with a raccoon problem or squirrel invasion, contact the professionals for squirrel removal in Whitby.
Here are some tips for keeping wildlife off the roof and out of the attic.
1. Cover Roof Vents
Wild animals will take advantage of roof vents when they want to den in the attic. Raccoons can tear them right off, and squirrels can chew through them with their powerful teeth. Cap your vents with a strong steel mesh to keep the animals out. Use a 16-gauge, galvanized steel mesh and screw it right into the roof.
2. Seal the Edges of the Roof
Squirrels will chew their way through any gap they find along the edge of the roof. Raccoons may also tear them open with their paws. Check the edges of your roof and seal any cracks you find with mesh or caulking.
3. Strengthen Soffits
Check the edges of your soffits where they meet the outer wall of your home. If there are gaps, seal them off with caulking. Mice, bats, and squirrels can squeeze through here and damage the attic. Check that your soffits are in good shape and strengthen them where they meet any roofing below. Raccoons like to climb onto the roof and push their way inside. Simply screw a mesh over the soffits here so that they can't push through.
4. Cap the Chimney
Chimneys are prone to housing raccoons, squirrels, and even bats. Screw a mesh into the top to keep the wildlife out while maintaining your ability to have fires. Use a thick, quarter inch or half inch mesh. Galvanized steel is ideal because it is mostly weather-proof.
5. Clean the Gutters
Stuffed gutters risk damaging your home with flooding, ice dams, and wildlife. Squirrels looking for nesting materials will happily use what is in the gutters. Once in the gutters, they can find openings in the sides of your roof and chew their way through. Clean out your gutters once or twice a year to help keep squirrels away.
6. Rake the Leaves and Maintain the Yard
Maintain the yard to reduce the number of nesting materials squirrels can use. Rake the leaves, mow the lawn, and cut back your vines. The neater the yard, the better. If you have trees that hang over the roof, have an arborist cut them back a few feet so that it is harder for wildlife to get onto the roof.
7. Remove Food Sources
Squirrels and raccoons are attracted to properties where they can find food nearby. Get rid of the bird feeder or start feeding the birds sparingly. If you have crops, protect them with row covers or mesh enclosures. Pick up fruit and acorns as soon as they fall to the ground. You should also avoid leaving any pet food outside and use securely lidded garbage cans.
8. Hire a Wildlife Removal Company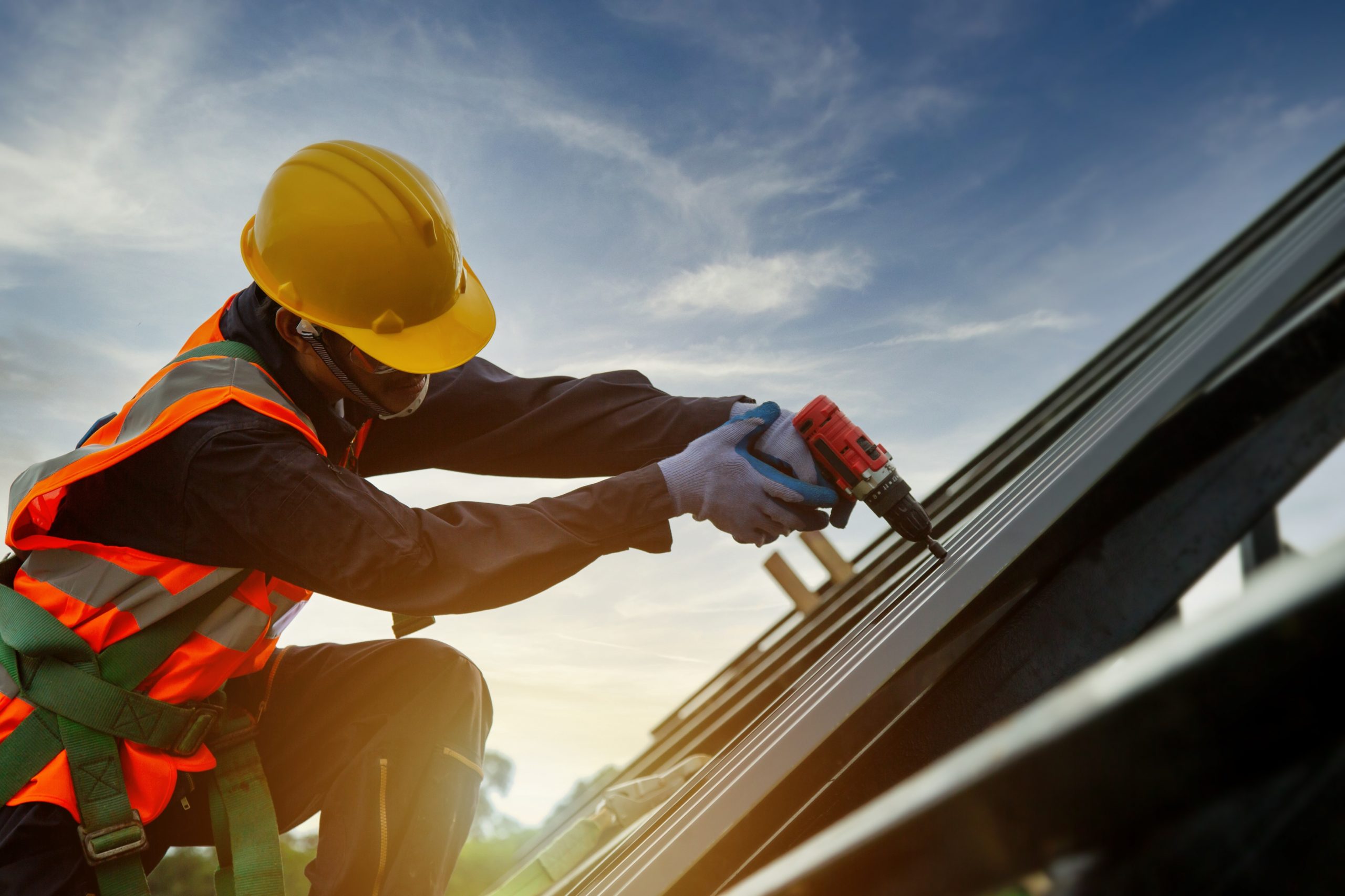 Wildlife removal technicians can not only get rid of the wildlife living on your property but keep them out by excluding your roof for you. They can find every vulnerability on your roof and block them off from wildlife. Many companies offer warranties with this service, so it's worth looking into.