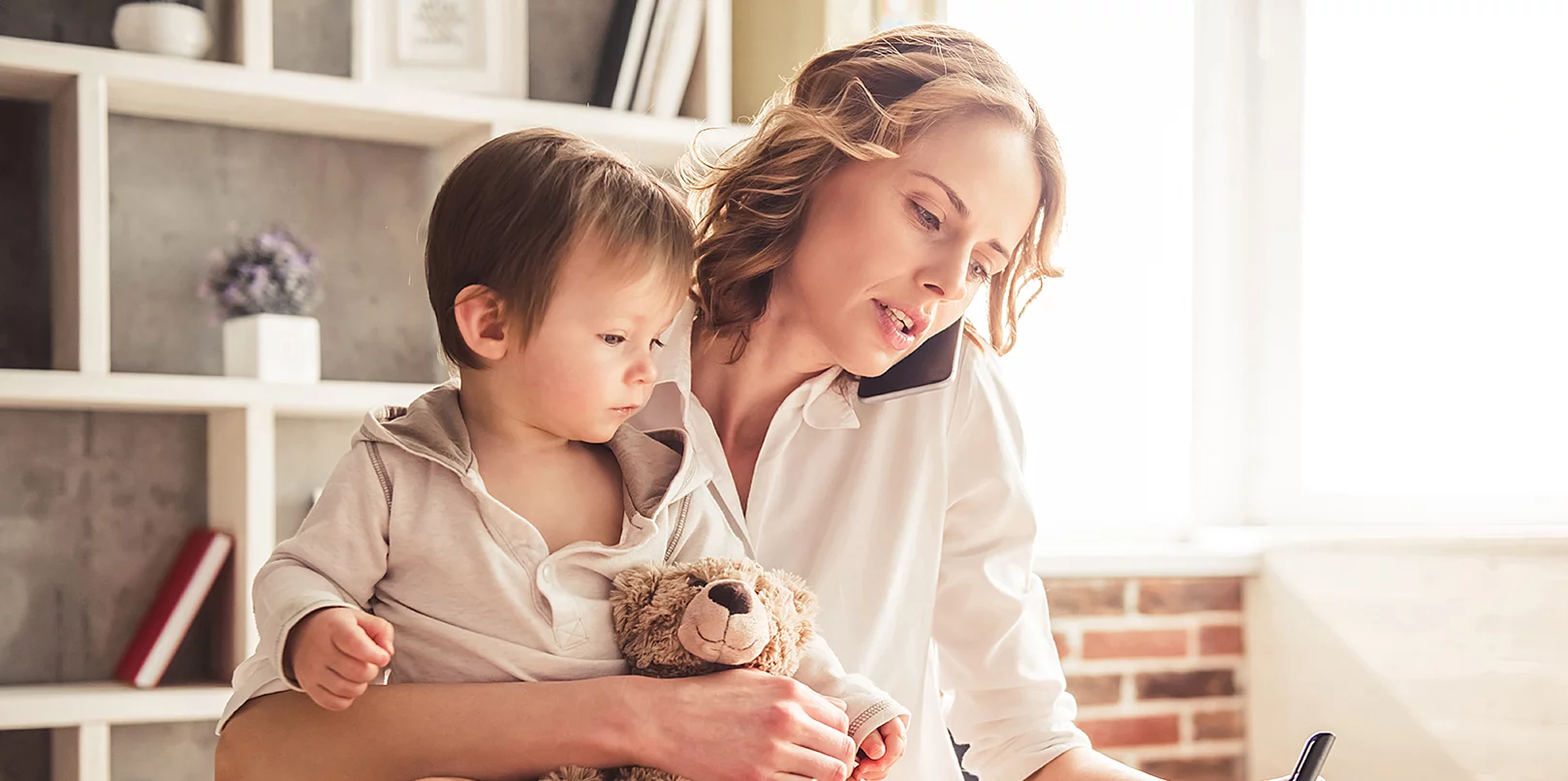 Sometimes being a mother is, well, a tad bit overwhelming. It's easy to feel unappreciated between planning schedules, packing lunches, preparing nutritious dinners, and laundry that needs to get done. It's like, "Hi, I'm still here!" Well, when life gets that way, and you start to feel like you're drowning in a sea of responsibilities, what's the best thing to remedy those feelings? Putting on some comfy clothes, brewing a pot of perfect coffee, and doing some things that we love!
On Rainy Days
On dreary, overcast, and rainy days, sometimes it can be hard to get motivated to do anything, let alone adult things! It's best to do your best to try and be your version of "dolled up." Sometimes when we're unmotivated (and rainy weather can do that), you need to fake it 'til you make it, am I right? So, whether you're a full face of make-up and falsies kind of gal, or just a breezy boho top makes you feel glam, get your glow up on! Even though you may just stay in the house all day cooking and crafting, you'll feel ready to tackle the day a little more than you would when you're in sweat pants and a messy bun.
When You're Cleaning
It doesn't matter if it's spring cleaning or your weekly deep clean, or, who are we kidding, your bi-monthly deep clean; you need to be dressed armed for anything! Nasty socks stuffed into couches, crumbs around every corner, and a refrigerator that hasn't been deep cleaned since the last time your in-laws were headed into town – these are the days (cue Natalie Merchant) to wear your clothes you plain don't care about. I mean, if you're the top of a woman that feels fine tackling a litter box or toddler playroom in a pair of nice jeans and a blouse, do you, but it's best to just keep it comfy in some sweatpants, one of your husband's shirts from college and home slippers with arch support —done and done!
For Playdates
Nothing can be more nerve wracking than having someone over for the first time (if you're a clean freak or not). That person coming over is also dropping off their most precious cargo to spend time in your home with your children. Sometimes the other parent opts to hang around for the playdate, and many tight mommy friendships are forged this way. So, it could be worth looking at it as a "first date" type of situation. You don't want to be underdressed or overdressed. Opt for something casual but a little elevated. Maybe swipe a little mascara on and lip gloss to look awake and ready to handle multiple children (one or more that aren't your own). Good luck, mama!
Hot Summer Days
Some days during the intense heat of late July and August, it's everything you can do, even to want to put clothes on. It's that hot outside! It's best to invest in a few gauzy dresses that are easy to throw on in times like these. Though shorts and tank top work just as well, they may not be as free feeling as a dress. Thankfully, dresses are always on-trend, so you'll look great and put together if and when you have to run out of the house or meet someone at the door for any reason.
When You're Cooking For An Army
Whether you're cooking for a ton of people due to the holidays, your family is just that large, or your child's having a party – there are rules in the kitchen aside from the usual "stay out!" One such rule is comfort is key. Since people can start popping over before you're finished preparing everything, it's best not to be in loungewear, but you still want to be comfortable. So opt for whatever is comfortable but put together. If you allow shoes on in your house, a shoe that is easy to pivot around the kitchen and you're not going to slide in is also essential.
Let's get one thing straight, though – clothes do not make the person, the woman, the mother. But, having an easy go-to (especially if you're sartorially challenged) list of things to wear around the house for different occasions or reasons is good to be armed with. It's equally important not to put too much stock in our physical appearance; we all know that what's inside is what counts. And, being a mother already makes you one of the most beautiful things on the planet. So here's to you, mama, no matter what you're wearing today!