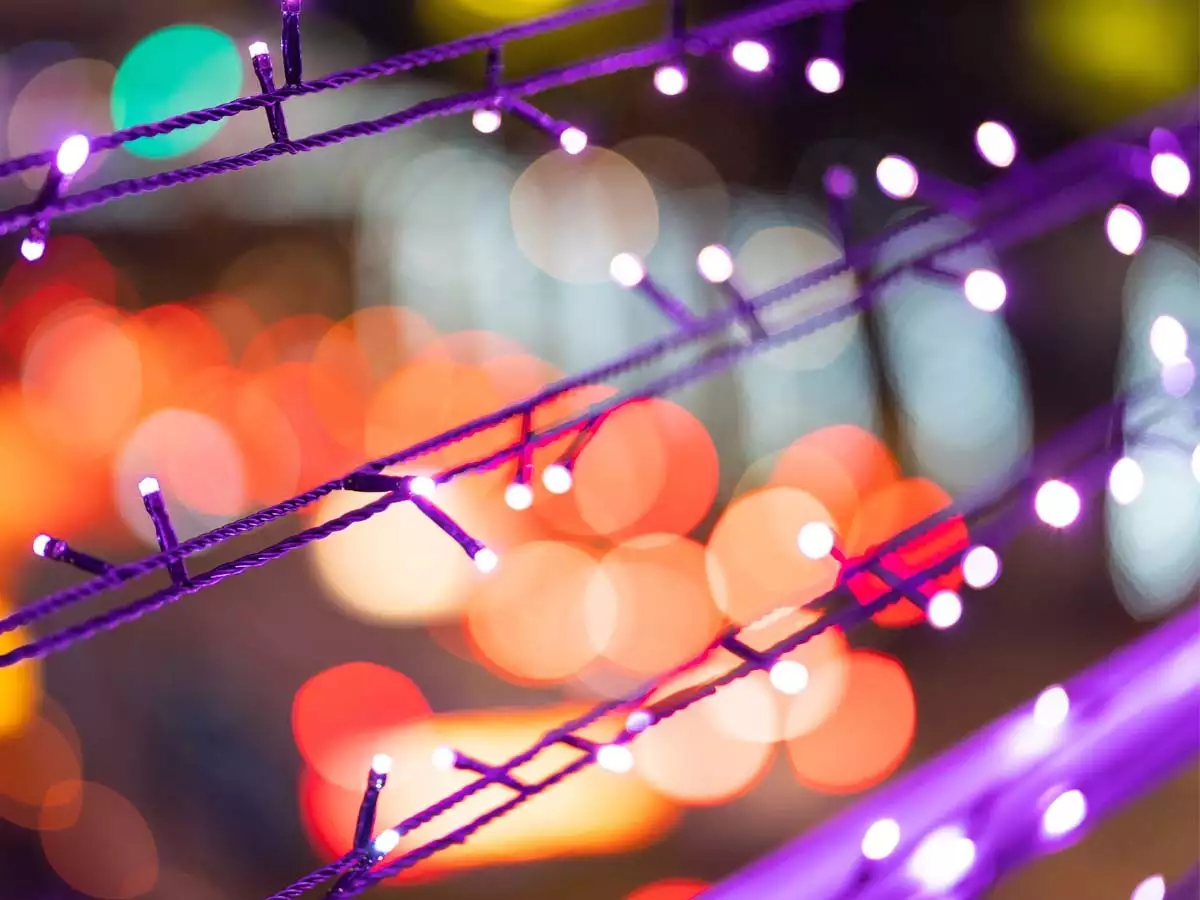 LED lighting offers incredible opportunities when it comes to giving your home a completely new look without actually changing much in its interior. The variety of colours and uses provides homeowners with freedom and flexibility to personalise their lighting schemes and design tailor-made solutions perfectly suited to their individual needs. Don't settle for ready-made solutions, learn more about LED technology and create your own customised lighting!
5 benefits of using LED lights
Before delving into the subject of customised lighting fixtures and layouts, it's worth mentioning the key benefits of switching to LED lighting for both private homes and public buildings. The popularity of this solution skyrocketed over the last few years, and for a good reason. Its biggest advantages include:
Lower energy consumption without sacrificing the quality of light
Significantly extended lifespan when compared to traditional bulbs
You can find lights in a wide variety of colours
LED lights can be safely used in lower temperatures
LED bulbs don't heat up while emitting light
Things you should know about customising LED lighting
If you don't want to limit your options to off-the-shelf lamps and fixtures, creating your own designs, e.g., with LED strips, is a great alternative to bring some uniqueness into the look of your personal space. It's definitely something worth considering. There are, however, things you need to keep in mind before getting started:
Remember that in order for your LED strip lighting to run efficiently, it has to be connected to the right power supply device.
LED strips are available in various types and colours, so whether you're looking for a specific colour or a colour-changing model, make sure to choose the one that is best suited to the needs of your project.
The brightness of LED lights is measured in lumens. The higher the number of lumens, the brighter the light.
LED strip lights are quick and easy to install and work well even in unusual places, giving you a chance to bring light to every corner of your home.
Thanks to the adaptability and flexibility of this solution, you can create customised lighting designs in any shape and size you like.
LED lighting ideas to add more style to your home
Illuminate your countertops
If you're tired of your old kitchen but don't have funds or time for a complete overhaul, you can spruce up its design with a simple but brilliant addition: under cabinet lighting. It's a project that combines aesthetics with functionality. Your kitchen gains a completely new and modern look, and you can use your new lighting whenever you don't want to use bright, overhead lighting or to illuminate your work area when preparing meals.
Bring light into your cabinets
Small items around the house tend to go missing, especially when you need them most. If this problem sounds familiar, and you often find yourself looking through your cabinets for everyday objects such as kitchen accessories, cosmetics, or jewellery, adding lighting inside your cabinets and wardrobe may be just the solution you need.
Highlight the edges
When it comes to interior design and lighting, we tend to focus on the big centrepieces and the central areas of each room. This can lead to overlooking certain parts of the project and leaving empty spaces that can ruin the harmony of the design. Take a look at the entire room and determine areas that need more attention. For example, if you want to make the lower parts of the wall stand out a bit, you may consider installing LED skirting boards. Another interesting option is to add lights along the edges of your staircase or each individual step. In addition to looking great, this solution can also improve your safety by making it easier to move up and down the stairs at night even without using the main lighting.
Creating customised lighting schemes doesn't have to be complicated nor expensive. With LED lights, you can easily transform your home into your private haven filled with solutions tailored to your specific needs. Invest in high-quality and reliable products from trustworthy sources and enjoy their incredible effects for many years to come.