As a child, I was surrounded by overachievers of all sorts. Some got medals for their academics; others got their medals in sports, gymnastics, and yoga. While there were some, who got medals for eating the most hotdogs and Oreos in thirty minutes.
I used to have this friend, who had a case full of medals and trophies, all for sports since kindergarten. I remember going to her house and hoping to god my parents do not see this case ever. Who wants to be compared to an overachiever who is also your junior?
They did see the case, sooner than I thought. After hoping they never get to see it, they saw it the next hour when they came over because are not all childhood best friends also family friends.
That is the reason we "used" to be friends.
After chatting the whole night about their beloved daughter's achievements in various sports events over the months, they ask my parents, "What to do with old trophies?".
Come to think of it, and they did not ask. They are one of those who ask a question and then answer it themselves, so basically, the asking is just a way of bragging or initiating the conversation.
And my poor parents just fell into a dead-end conversation, where they now had to listen to What to do with old trophies, the irony being their daughter has not won one her entire life.
What to do with old trophies that you want to recycle?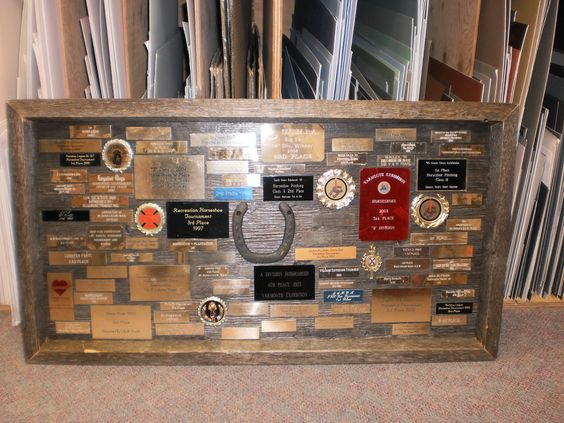 After you have decided which trophies you want to keep and which ones will be going into the declutter pile, you need to decide what you want to do with the declutter pile. And no, you cannot keep the pile in the corner of the room or squished inside your wardrobe and call it cleaning, believe me, I tried.
The "clutter" consists of awards you received as a child, for sports, academics, or as an adult for a job well done or your hobbies. These awards include trophies, medals, ribbons, plaques, and lots more.
Some people don't wish to dump their medals and trophies in the trash chute, which seems fair, you worked hard for them, and they deserve a proper goodbye or at least be meaningful and contribute to filling up a landfill. Or be donated to organizations.
There is a little cottage industry that has grown to cater to this decluttering. These organizations work on refurbishing these old medals and trophies and make them look decent enough to be used again, to be awarded once again to someone else
These are also recycled, which gives you a far eco-friendlier declutter.
You can always donate your trophies and some plaques so that they can be reused somewhere else, through this portal –
Total Awards and Promotions Inc.
(https://www.awardsmall.com/Trophy-Recycling_ep_46.html). They will charge you $1 per each trophy you send them. For the fee, what kinds of trophies they accept, and answers to other valid questions, click on the link above and go to FAQs.
Placed in Madison, Wisconsin, Total Awards and Promotions Inc encourage the community to recycle their old trophies, plaques, and awards for supporting non-profit organizations that are in need in today's economy. They have been recycling for over 30 years now.
Recycling with them used to be free till 2016 when they added a recycling fee of $1 to recycle the trophies. This program helps organizations cut their spending on appreciation, event awards, motivation trophies, and recognition. Quantity limits apply.
Sports Medal Recycling
Medals from sports and academics (they are different from trophies and plaques and thus not accepted at Total Awards and Promotions) can be donated to Sports Medal Recycling (http://sportsmedalrecycling.com/), where they will be recycled and the profits going to various charitable causes.
You can get to know more about the organization by clicking on the link above – where to send the medals, what kinds of medals are accepted or not.
Sports Medal Recycling is a group of athletes who aim to recycle unwanted and extra medals that do not get used during sports events, competitions, or road races.
They welcome individuals, groups, race directors, and event organizers to send the medals they no longer require. They also recycle academic and achievement medals, and they do not charge for recycling. 
They use the proceeds for our charity fundraising minimums for road race bibs and event entries. You can send over the medals anytime; they process shipments throughout the year. Sports Medal Recycling has recycled over 100,000 pounds of materials from 2016 till the present.
If you want to donate your awards to a cause and feel like making a difference, there is an organization where you can donate your medals and trophies.
They award them to children and adults for the grit and courage they show while fighting cancer, a chronic sickness, trauma, or any other life challenge that they didn't choose to fight, but had to anyway.
These medals are awarded to pay-it-forward, to those running a race much more complicated than the races of the medal donors. A race where the finish line is unknown and invisible.
Medals4Mettle
(https://www.medals4mettle.org/)  is not only a charity for endurance athletes for the race of life. They have achieved a remarkable 12 years of widespread adoption and recognition with minimal funding and hundreds of volunteers.
This system has been adapted by medical, dental, and graduate schools to teach their students humanity, which adds up to the positive outcomes of Medals4Mettle for volunteers, donors, recipients, families, which have been measured with rigorous science.
Medals4Mettle is an organization with a mission to provide an opportunity to unite endurance athletes with compassionate human beings and create a new International Network of compassion: Kindness without Borders.
If you do not feel like donating to these organizations, you can also give them away to consignment shops. They resell the awards to someone else. Just make sure to remove your name and other personal information from them before donating.
What to Do with Old Trophies you Decided to Keep?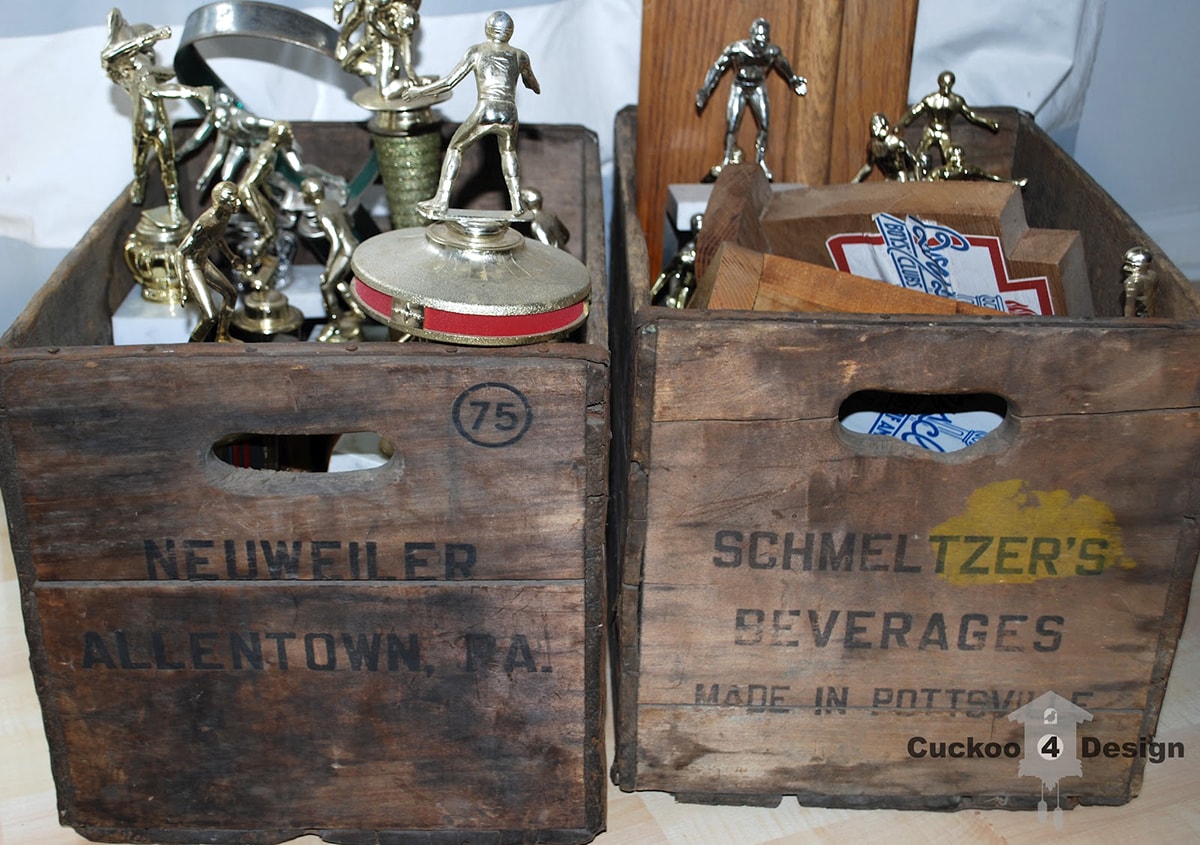 Now, donating the trophies from your childhood is a challenging task. They are something you are probably sentimental about or remind you of an event quite crucial in your life.
So before selecting what to donate and what to keep, take a few photographs of all your awards together for a memorandum of your bright childhood.
The aim of decluttering is not to give away all of your awards, but keep only those medals and trophies that are special to you, and to make room for them for display, and not just stash them away in the corner of your storage room, inbox.
Choose what is not essential to you, as out of a big bunch, only a few holds a great deal of meaning for us, while the rest are not that close to our hearts. If none of the trophies hold that much of significance in your life, to make you want to display them in the space you have to go in your house, they might as well be clutter at this point.
Make space on your mantepiece or your bookshelf or someplace where you can place the trophies oh so proudly. They are a great conversation starter and give a happy and proud glow to your house.
If not on the bookshelf, give those unique trophies to be laminated and boxed together for display, and you can then hang that box on the wall, or hammer a single shelf on a wall and place the box on that too.
That's the point of decluttering, a single shelf can solve your "where to display" problem, but if you had a lot of clutter, there wouldn't have been a lot of options for you, other than putting them all in a box and letting your achievements sit in a sad corner of your attic.
Many people remove the small plaques from the trophies, keep the ribbons and sashes to remember the event, and give away the large trophies, as they take up a lot of space. Out of the plaques, you can create a memory book and keep them with you. They scream minimalist, and you do not have to give up your sentiments.
What to Do with Old Trophies if you Do not Want to Recycle/Donate any of Them?
It is quite understandable if you do not give away your old memories to an organization and never get to see them again. They have a lot of sentimental value, and it is hard to let go.
So, what I suggest is, you choose the most important trophies from the lot and box the rest away. And look for an excellent display location for the few trophies you chose.