First aid kit by name is the first thing to look at during emergency injuries and safety violations. Not always can a person travel to a hospital quickly? Even if many others will transport the injured, sometimes it is not enough. The first aid is needed and cannot be avoided in certain circumstances. Many offices, homes, and public places have first aid kits in an available area for the public to use in emergencies.
First aid should not contain an entire surgical package to operate. The operation, of course, is done at the hospital. But the things and safety measures we take need some tools. These handy tools can prevent a lot of time, give the injured some time, and start the healing process. To be even more on the safe side, it is strongly recommended to get the First Aid certification. This way you will know exactly what to do with your First Aid kit.
Let us assume that the injured had an open wound, and it is bleeding. First aid kit contains cotton, which can stop the bleeding at least 50%, and it is a lot in many cases.
But what are these tools sorted into these first aid kits? What are the first aid kit contents and their uses?
First Aid kit contents list and their uses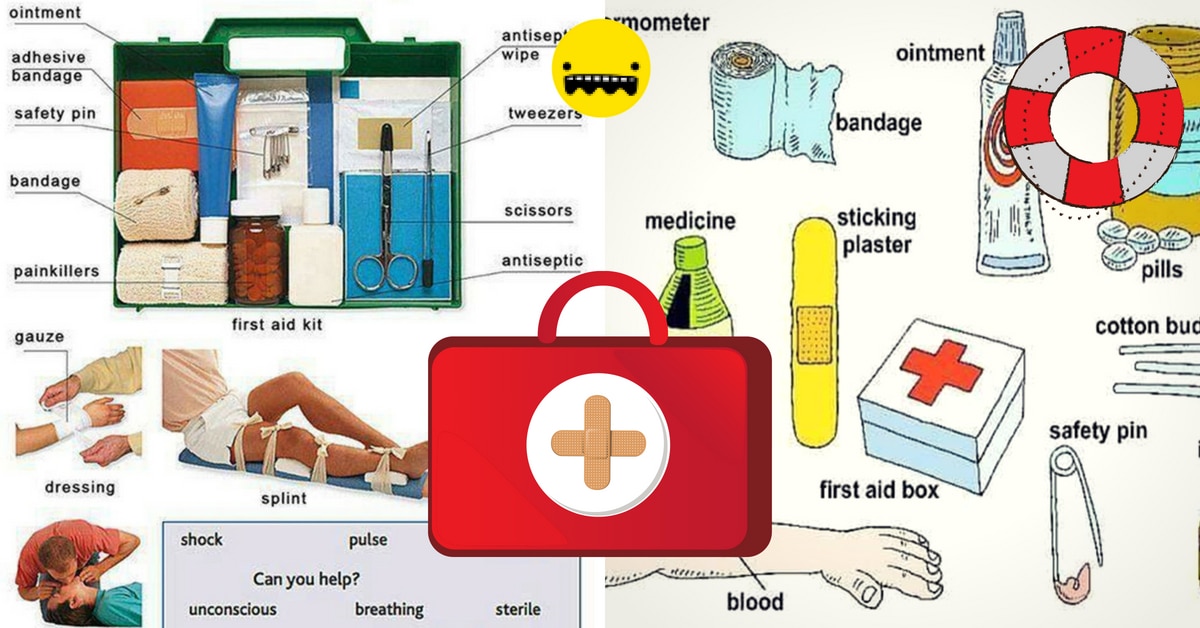 Let us get into the list of contents present in any available first aid kits.
Hand Sanitizer
It is the primary thing required for someone using the kit on an injured person. If the person had an open wound, untidy hands could only pass infections as the wound is vulnerable to germs. Cleaning the hands with a sanitizer before digging into the first aid kit and treating the injured is ideal.
Cotton
Cotton helps stop bleeding. The reason why cotton is one of the essential things of first aid kit contents is that it cuts the quotient of bleeding by half. Severe injuries need a lot of cottons.
That is precisely why a kit must have a Cotton Roll.
Some dirty wounds need cleaning, and that can only happen with the help of Cotton swabs.
Rubbing alcohol
It would help if you had alcohol to clean wounds because it kills the germs that cause infections. The most used rubbing alcohol is Dettol. High spirits like ethanol or any alcohol have such germ-killing factors. Dettol consists of Isopropyl, which is a deriving of alcohol that cleans wounds.
Disposable Gloves
Disposable gloves are another important content of first aid kits. Even though you use sanitizer to clean your hands, you better have gloves as a precaution while treating the injured person. Using medical gloves is even better than random plastic gloves.
Adhesive Bandages
Sometimes even if the wound is not severe, the blood flows more than usual. The wound might not need stitches if it is not that open. But bleeding wounds need closure or a joint to stop bleeding. That is when the adhesive bandages come in handy. Putting a sticky bandage on top of the cut can close the wound and stop the bleeding eventually.
Bandages
Sometimes, the injured might have an open wound, and you cannot stick multiple adhesive bandages to join the enormous cut. It would help if you had something to tie the wound up to stop the bleeding and for the skin to join. Using cotton with bandages helps stop the wound, and the bandage ties up; closes the wound.
Plasters
Plasters help tie a wound too. Plasters are taping but used for medical purposes. These plasters come in handy when you are using it for
Antiseptic ointment
Any wound can become septic even after following all the necessary precautions. Antiseptic ointments prevent that from happening. Even before putting up cotton and tying it or sticking a bandage, it is ideal for applying an ointment. Ointment even helps to stop the wound from bleeding.
Pain Killers
Some wounds and mostly open wounds, cause a lot of pain to the injured. You need pain killers to stop such pain. But you cannot have pain killers that need a prescription; the ones you put in a first aid kit are usually over the counter tablets that do not need any prescription.
Eyewash
There might be a scenario where some toxic elements may fall into someone's eyes, and it is when you need eyewash in your first aid kit content. It helps clean one's eye immediately when something like that happens.
These are the fundamental and primary needs, and the contents that should compulsorily be in a first aid kit. There can be many other things which you can think about immediately while you are packing up things.
But the most important thing to keep in your mind while packing is that First aid is something you need on the spot, and it needs to be portable. Portability is the prime factor for a first aid kit. If the kit is stuffed up with many things, it will end up bulky, and you won't probably carry it with you, which destroys the purpose of having a first aid kit in your reach.
Manual
The final and most important thing to have in a first aid kit is the manual. Not everyone is knowledgeable about using all the contents present in the first aid kit. The one who packs the kit cannot always be the one who brings it or uses it. So, it is ideal for maintaining a manual of the things that are present in the kit.
Not just an essential list of the things, but the manual should also have instructions for using each tool. Tying a bandage wrongly will clot the blood near the wound. Clotting should not happen, and that is why everyone should be aware of methods and the right ways of tying bandages and treating wounds.
List
Not just picking up the necessary things and the things that you think should be in the kit, but you should also make a list of those items. One needs to have a list because to be sure of what is present in the kit.
After opening the kit, one should directly look at the contents to see what is available. If the bandages or cotton or any other items are used, you should strike that thing off the list or write beside the list that it is not available.
By striking this off and maintaining a list, you will know which one you should buy, and which one is present in the kit. Sometimes you might forget to add the strike-off item, and when there is a need for a first aid kit, you can see if the needed item is struck off or still present in the kit. Having a list always helps you keep knowledgeable about the first aid kit contents.
Readymade Kits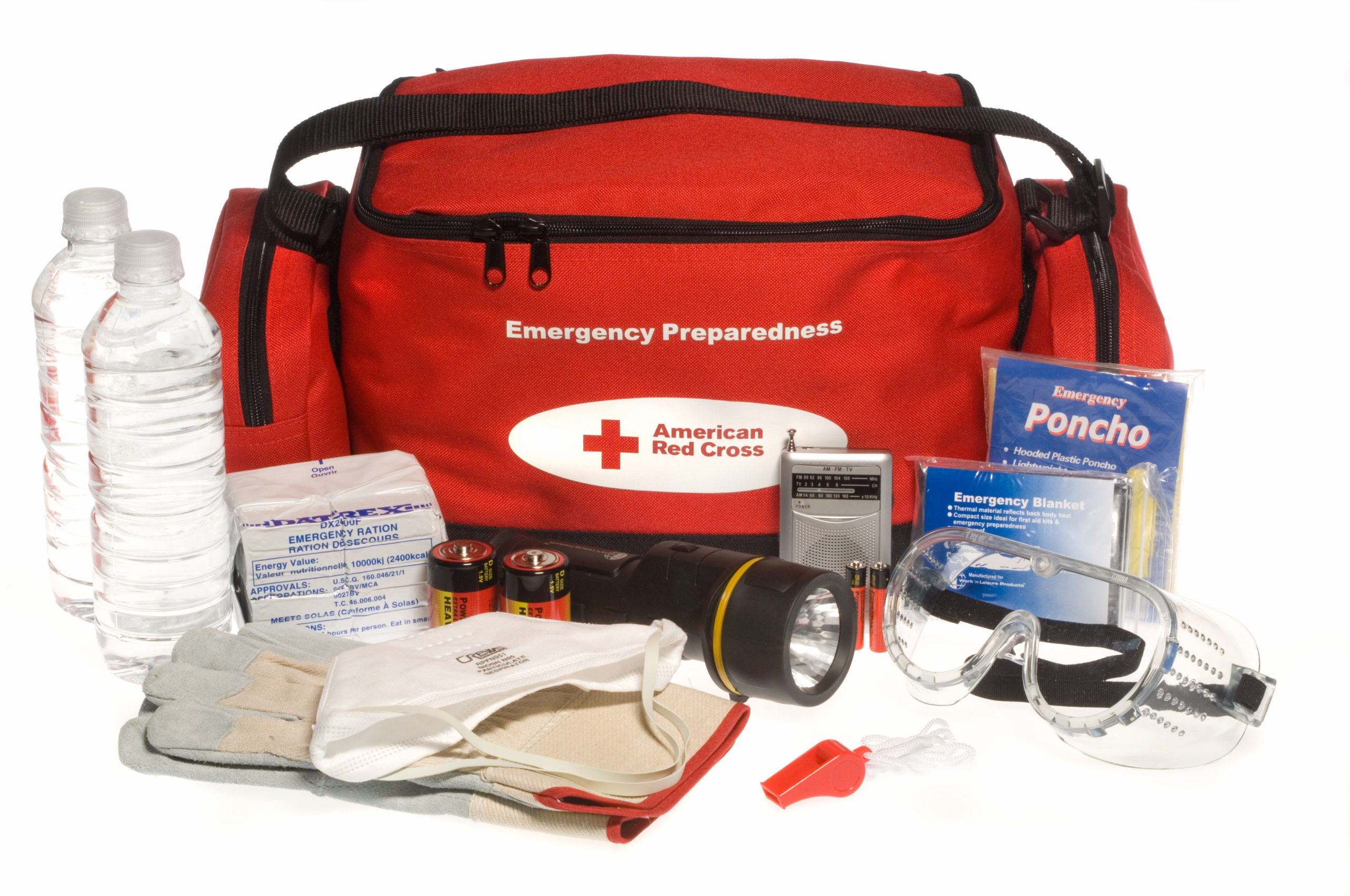 If you are confused about what to take and what to put in your kit, you better buy a readymade first aid kit available in any store or online. But at the same time, it is better to have a look inside the kit and buy the kit with all the things you need.
Because as price varies from high to low, the contents of the kit vary too. Some kits may have a big pouch and contain different types of bandages, ointments, eyewashes, and hand washes, but practically you do not need them. You can check the kit elements and buy the only one that has most of the contents you want. It is too optimistic to assume that all your contents are present in these kits.
These readymade kits may cross off a few things you consider primary in a first aid kit. Hence there is always an item or two missing from the readymade kit you buy. You can still purchase these items you want and put them in the kit.
For that to happen, you need to buy the kit with a spacious bag for more additions. Few kits only have space for the things they put in the bag. In that case, you would have to sort out which item you need and remove the unnecessary items to place the ones missing and needed most.
Wrapping up
First aid kits are most needed in many offices, travel groups, and many other life activities. Even a vehicle has a first aid kit so that you can treat yourself in the moment of distress. It is only common to have such kits placed in the reach of you because you may never know what happens to you in the next few minutes.
The list, as mentioned above of contents to be present in a first aid kit, is essential and generalized content. If you want to add or remove any of the contents in the list, it is up to you. You can remove a few and add a few more; it is entirely under your control because only you know what you need and what you do not.