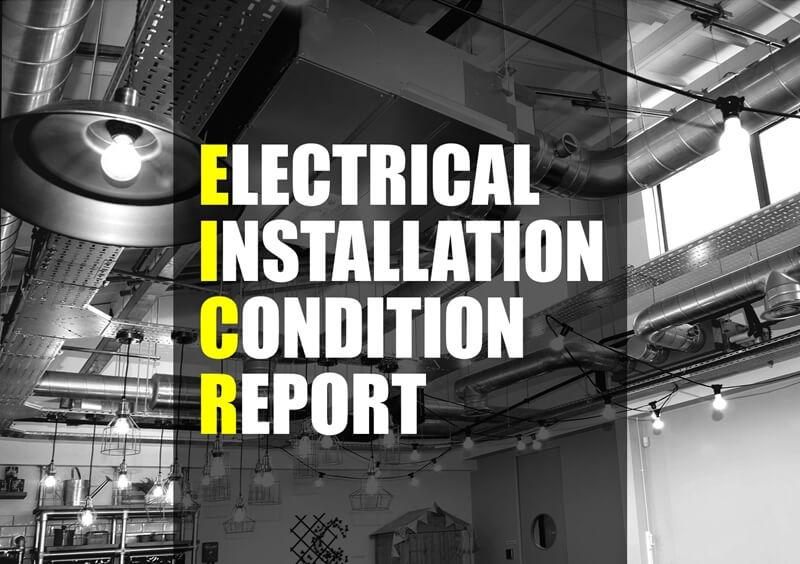 Before we jump into the extremely formal details of an EICR report and use some complex vocabulary that might seem too much for an average IQ person to comprehend, let's get a few things straight here!
No one ever wants to electrocute his/her tenant until…he/she's a ruthless psychopath holding some personal grudges. Now the thing is, it doesn't require some extraordinary level of planning.
All you need to do is just to leave your electrical system unchecked and the thing should work! Seems like a great plan? Well, not when you hear those words from the victim's lawyer when you are persecuted. And guess what, it will cost you some really precious years of your life behind the bars with a hefty fine.
Now that you have a clear picture of what "not taking care of the electrical system" means, let's talk about what is an EICR and why do you need one. So, in reference to the previous description, it will prove that you are not a psychopath but a normal person performing every due diligence before he lets his property.
What is an EICR report?
In formal and succinct words, an EICR report is a legal document issued after a thorough check of your property's electrical installations and wiring, ensuring that its condition is in correspondence with the current electrical safety standards specified by the UK government.
In the inspection prior to issuance of an EICR document, here's what you can expect to be checked during the inspection:
The age of your wiring; any wires and installations older than 1960 will be subject to immediate replacement.
Any problem in the circuit that can cause overheating/overloading of the overall system.
Any fault that can cause electrical shock/areas susceptible to electrical shocks.
Any problem with the earth wiring.
Any other fault in the electrical system that can pose a safety threat.
Now that you know, let's get you through a few details that will help you understand why it is necessary.
Why do you need one?
It's a legal requirement now!
Before you try to play it smart to avoid some maintenance bills, let's throw a bomb at your evil plans upfront. YES! With the new legislation made on 20 June 2020, it is now officially a legal requirement for the Landlords to have their electrical installation checked before letting the tenants move in. Furthermore, you must also provide them with a copy of the report within 28 days, after the system is accessed and fixed (if required).
Although good maintenance of electrical installations has remained an integral part of the 1985 Landlord and tenants act, the EICR as such had no legal value and was therefore treated as an additional layer of proof to your legal defence, should any unpleasant incident take place. However, subject to its treatment like a wife's advice (which is always right but mostly ignored) and the increasing toll of electrical safety breaches in the UK, it is finally a legal requirement, that if ignored, will have consequences.
It's your responsibility too
It's not only your moral, but legal responsibility to carry out EICR testing (although it's not directly mentioned in the new law). Since the legislation made regarding the EICR report mainly concerns Landlord and tenant, businesses are exempted from this law. However, it roughly correlates with the Health and Safety at Work Act 1974, which clearly makes you responsible for any inconvenience that may pose threat to your employees' health, electrocution included (don't worry we won't get into the psychopath discussion again). It's also your ethical duty to provide a safe environment to your workers. So if not legally, you should have it as a good boss!
New rules…
Well, we have already gone through its legal implications as per the new law. Now that we know you can be held criminally accountable for any negligence shown in carrying out the test, you must also know about the new rules and regulations mentioned in the overall framework. So to minimise the probability of any danger, here's what you need to know about the legal implications that you will stand accountable for:
Every landlord letting any private accommodation throughout England is required to renew his/her EICR certificate through regular safety checks after 5 years.
As you let your property for a new tenancy, you are obliged to hand over a copy of the EICR document to the tenants before they move in.
If you carry out the test in the presence of existing tenants, you are bound to provide them with a copy within the first 28 days of inspection.
In many circumstances, if the local authorities request a copy of the EICR document, you must provide it within the first 7 days to save yourself from penalty.
It gives you a clear view of the current house state
Any faults identified in the report after complete inspection within the specified duration; usually 28 days. However, you might have to do it sooner if the report recommends it. After the remedial work is completed, your professional will hand over to you a written confirmation of all the work being done. After that, you are required to:
Provide the confirmation copy attached with the original EICR report to the local authority within 28 days.
Provide the confirmation copy to the tenants along with the original EICR report to your tenants within 28 days.
Here it's important to mention that any negligence in this matter will have serious consequences, as discussed before.
What if you neglect it?
If you are lucky enough to be informed about the breach without any unpleasant incident and choose not to take any step, your tenants have the right to report you to local authorities. After that, here's what you can expect:
The local authority will issue you a notice to complete the remedial work and provide a document within 28 days of the notice.
If you choose to appeal against the notice, you must provide your presentation within the first 21 days of the notice. In the meantime, all the work requirements are suspended for 7 days, and the authorities are obliged to respond within 7 days.
After a thorough check, it's completely up to the authorities to accept or reject the appeal.
If the appeal is rejected and the notice isn't withdrawn, the local authorities will send their team for a detailed inspection of the property as per the tenant's request. In that case, any costs caused for the remedial work will be recovered from the landlord.
If the property requires immediate remedial work upon the completion of the inspection, any costs inflicted as a result of emergency service will also be recovered from the landlord.
Remember, although the local authority will mostly only take the above given measures to enforce tenant's safety, they also have the option to fine you up to £30000, with no questions asked. So it's important to avoid reaching that stage!
Book Your EICR Testing Now!
If you are planning to rent your property or looking for someone to renew your EICR certificate, we might be just what you are looking for. Serviceteam Ltd. is a local multitrade/home maintenance company operating in greater london and its surroundings.
Serviceteam Ltd. is a multiservice company operating all across Greater London and its surroundings, providing premium quality service to anyone who seeks it.
We have a group of highly qualified tradesmen, exhibiting substantial experience in carrying out repair and maintenance works. With their knowledge and your cooperation, we are confident to provide you with an experience that will keep you coming back. All you need to do is just make a call and get your quote. Once the order is booked, our men will visit your place, fully equipped to get on with the inspection. Find us on google maps serviceteam.