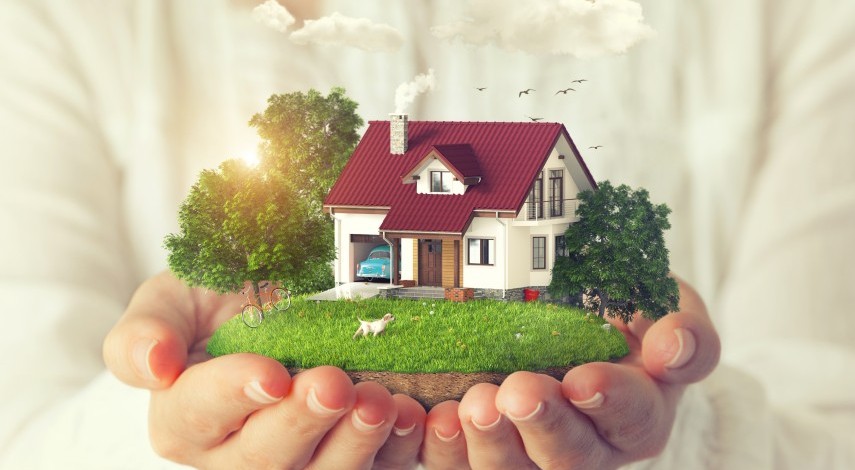 As far as the property market's concerned, things are looking very rosy for those planning to sell. Houses are selling three weeks quicker than average and they're going for more money than before the pandemic in all areas of the UK.
But how can you maximise your home's selling potential? And will it be worth the money spent on making the improvements? Here's a quick guide to the most valuable changes…
Transform your cellar
Believe it or not, this can add up to a whopping 30 percent to your home's value. You can turn it into an additional living space without planning permission, so long as your home isn't listed. And if you don't have a cellar already, it might be worth paying someone to get digging.
Transform the garage
If you have parking elsewhere, it might be a good plan to turn your garage into additional living space. It could become a home office, a living room or perhaps another bedroom. Either way, it could add up to 15 percent to your home's value.
Extend the kitchen
Many terraced houses have narrow alleyways running beside the kitchen. Why not get an extension and turn this alley into part of a much bigger kitchen? A large, modern kitchen is a great draw to potential buyers, so the cost may well be worth it.
Add a conservatory
This is a great way to add living space, and normally you won't need to worry about planning permission (though don't forget to check). It gives you a great way to enjoy the outdoors from the comfort of home, it can help to warm the rest of the house on a sunny day, and it could add 10 percent to your asking price.
Get a new bathroom
This might seem like an expensive venture, but it needn't be so long as the layout stays the same, and new pipes and water inlets aren't required. Rather than buying individual items choose a whole bathroom suite, as this will save money. And make sure it's white because any other colour might put some potential buyers off.
Tidy up the garden
Sweep leaves, mow the lawn and add a few flowers to make your garden feel homely and well-kept. Adding a deck or a summer house could also add to the appeal and help add up to 10 percent to your property's value.
Additional value-adding changes
Consider giving tired-looking walls a lick of paint, as this will really help a room to feel fresh, and make sure you declutter the house. Fitted wardrobes are a good investment as they have plenty of space to keep clutter out of sight.
You might need to do some sums to determine which changes are worth doing and which aren't. But if something's going to make a huge difference to the value of your property at not a huge cost, it would be foolish not to get it done, as you'll end up with a much healthier bank balance in the long run.