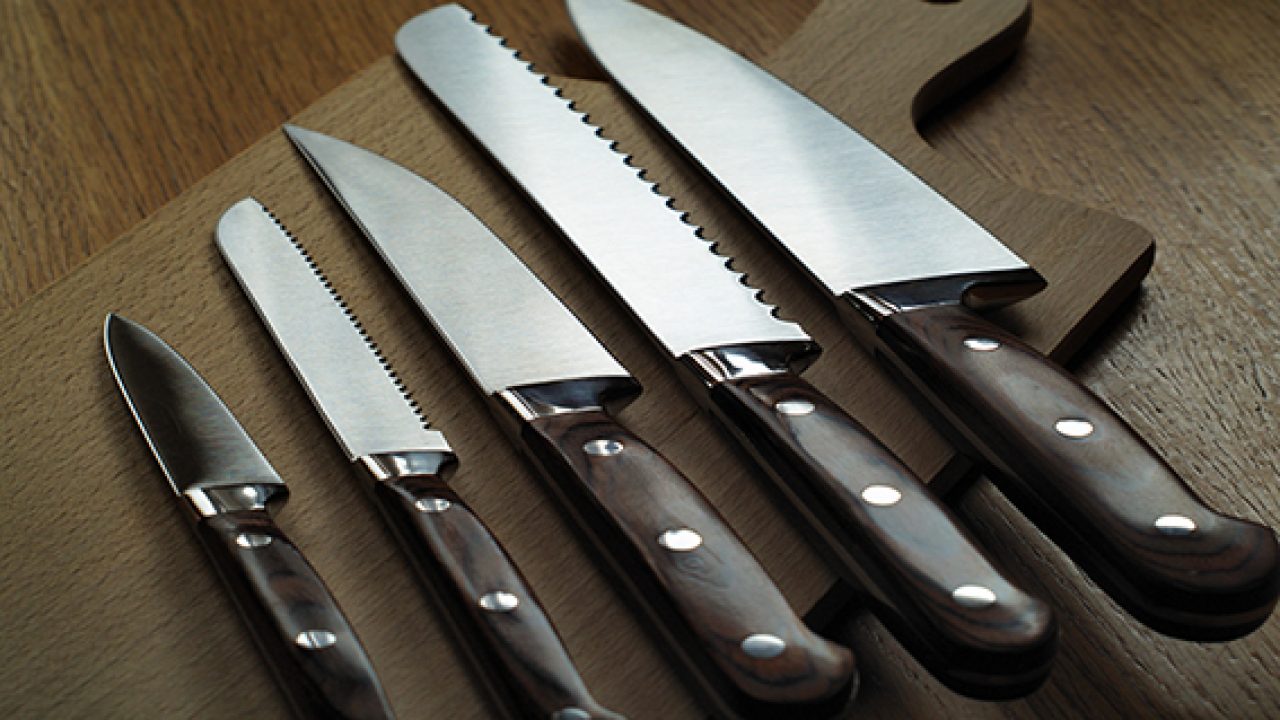 If you're looking for a multipurpose knife that can be used indoors or outdoors, the utility knife is one you should add to your collection. Whether you're a DIYer, a warehouse worker cutting foam, or an electrician stripping wires, you'll appreciate a versatile, safe utility knife.
Utility knives come in a variety of lengths and styles including folding or retractable, fixed, serrated edge, scalloped edge, hooked edge, pocketknife, rounded tip, and pointed tip. There's a knife designed to perform just about any task you need to carry out.
How are Utility Knives Used?
A utility knife comes in handy for the most routine tasks to more complex projects. It's portable, convenient, and a great tool to have in your toolbox, in your car, or even to carry on your person. But make sure you know the laws in your location before you do that! Below are some common ways that utility knives are used:
Outdoor activities
Are you an outdoor person? Do you enjoy hunting or camping? There are multiple things you can do with a utility knife. You can: make kindling for a campfire; cut meat or fish; prep food; use in a first aid kit; cut rope, and clear objects like shrubs and tree branches. It may even come in handy if an unwelcome visitor happens to be in your neck of the woods looking for food. Although in that case, you may want to go to your vehicle and wait it out!
Break Down Boxes
Do you receive big packages in the mail, or have you ever ordered furniture or an appliance that comes in a big box? You can't just throw those boxes away and it's awkward to have them sitting around until you decide what to do with them. This is your opportunity to help the environment. Use your utility knife to break those boxes down and recycle.
Trim Shingles
Most roof shingles are made from asphalt. They are covered with mineral granules that are rock-hard, and the core is saturated with asphalt which is fibrous and thick. You can easily dull many knives trying to cut through these shingles. A utility knife cuts through effectively using a certain technique. Turn the shingle to the back surface that is free from abrasive particles. Score the shingle. Don't slice all the way through because that's a sure way to ruin your blade. The material is too hard. Once you have scored the surface, bend the shingle and it will break cleanly along the line that you scored. 
Cut Through a Seat Belt
This may not seem like a common scenario but there are many people whose lives have been saved by being cut from seat belts in vehicles that were sinking or on fire. When a vehicle is involved in an accident, often the seat belt gets stuck because of the way the vehicle has been hit. You cannot always maneuver a stuck seatbelt just by pulling on it because it has become lodged in the seat by the force. Time is crucial in these situations so you need something sharp that can slice through the belt quickly.
Sharpen Pencils
Do you remember the old-fashioned way of sharpening pencils—even before that contraption with the handle that sits on the wall? Using a utility knife is not the most efficient way to sharpen a pencil, but it gets the job done if nothing else is available.
Self Defense
This might not be something you like to think about, but better to have some protection other than your bare hands. It's not the most effective weapon, but it might possibly save your life if you are caught in a dangerous situation. As mentioned previously, do your research regarding laws and self defense using a knife.
These are just a few ways a utility knife can be used. There are many more ways, too numerous to mention, in which you can utilize this knife. It's simple, yet versatile, and is a benefit to any one who owns one. There are many brands on the market, but rust-proof ceramic-bladed utility knives tend to last longer and, in some cases, can be safer. Be sure to do your research.