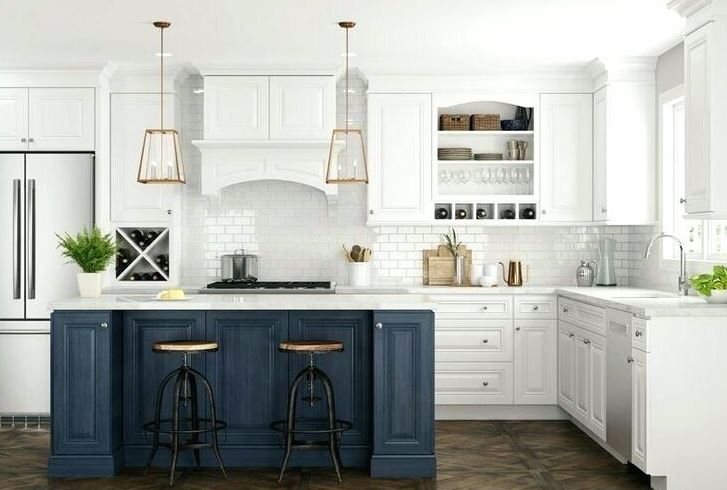 No matter what kind of kitchen remodel you have in mind, you can find the perfect kitchen cabinet if you look. With a vast range of choices, you can create anything from old-fashioned to ultra-modern. However, trends come and go, and some styles have more staying power than others. Read on to discover the ideal kitchen cabinets for you.
Shaker Style
Shaker cabinets are the most popular style of kitchen cabinetry and are trusted by many homeowners. They are well-loved for their classic look, ability to meet any design scheme, and versatility. With clean lines and a simple, fresh look, they can work well within any kitchen theme, from timeless to contemporary. Kitchen cabinets online come in a wide range of quality, which is also true of Shaker varieties. Consumers should ensure that they are made of proven materials and constructed by a reputable company. You can find top-notch Shaker cabinets on trusted websites such as https://walcraftcabinetry.com.
One complaint about Shaker cabinets is they need to be cleaned frequently, as dirt and grime can work into the insets.
Raised Panel
Raised panel cabinets are another style that can help you complete any desired kitchen layouts. They are more formal than many other cabinets, so they are often incorporated into classic, traditional kitchens. With many colors for remodelers to choose, raised panel cabinets can be an excellent option for many kitchen dreams.
Raised panel cabinets fit great into traditional schemes, but are not frequently utilized in modern and contemporary kitchens.
Beadboard
Beadboard cabinets involve combining vertical boards to create a textured appearance. These fit perfectly into classic looks, such as cottage or farmhouse styles. They are versatile, and consumers can easily customize the sizing and layout of beadboard to meet their needs.
There are drawbacks to this version, and for those going for a minimalist look, beadboard cabinets will not be the best choice. Their intricate texture collects dirt and dust easily, so you will need to clean them often. High-quality beadboard cabinetry can be expensive, as well.
Slab
Alternatively known as flat-front, slab cabinets are smooth and sleek. They assimilate exceptionally well into modern, industrial, and contemporary kitchens. They are easy to clean and provide a blank canvas for designers to get creative. You can customize any kitchen cabinet hardware you see fit to transform your space into your precise desired style. Some consumers like elongated stainless steel pulls and handles, for example, to deliver that sleek look. Others prefer to use inconspicuous hardware, to let the slab cabinets show off their futuristic and attractive appliances.
One complaint about slab cabinets is that they can be stark and soulless. However, you can paint or stain them easily to create a new look.
Glass-front
Glass-front cabinets are picking up in popularity. One main reason for this surge is that they can fit into many schemes, and can be custom-fit into modern and classic themes. Additionally, this type of cabinet can work alongside others, such as Shaker and slab versions. You can decide what to display behind the glass, including glassware, ceramics, and artwork.
Most of the negatives surrounding glass-front cabinets involve cleanliness and upkeep. Not only do they require cleaning often, but the items inside the glass-fronts need to be organized and neat.
Conclusion
You have a blank canvas when you remodel or update kitchen cabinets. Figure out what style you need and what kind of kitchen update you desire. From there, the perfect cabinets are yours to discover.