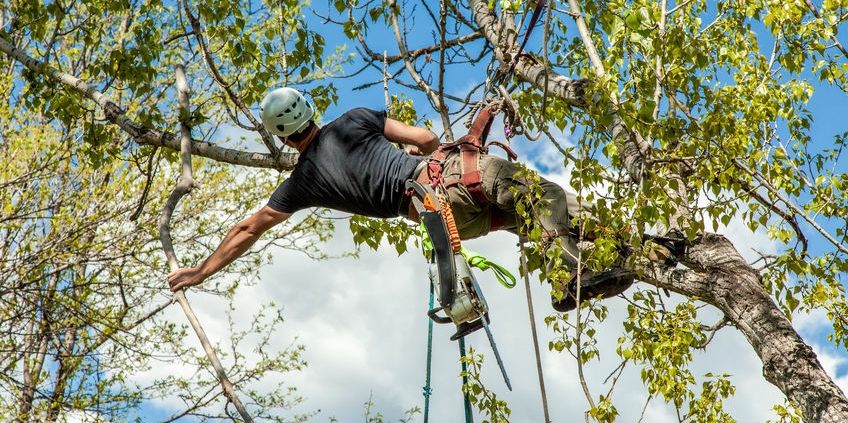 Removing trees is a job for the professionals. As much as you probably want to be a do-it-yourselfer, tree removal isn't a walk in the park, and it's a big safety risk to those who don't know how to do it properly. The first thing to think about when removing trees is your safety, the safety of your property, and the safety of those around you. Professional arborists know how to remove trees safely, they have all the right equipment to get the job done, they'll remove the stump, do it quickly, and clean up the leftover mess. There's no point in going through the process yourself when there are professionals willing to do it for you!
1. Safety
When you want to remove trees from your property, the last thing you want to do is cause any damage. Removing trees improperly will cause more harm to the property than good. Arborists know how to correctly remove trees without causing any further damage to the property, or even other trees nearby. A lot of the time, arborists are called in after a storm has damaged the property and a tree needs to be removed because of it. They know the steps to take to remove trees safely and leave the property in better shape.
Not only is the property at risk, but so are you. Trying to remove a tree yourself, without having any proper training, can be a huge safety risk. Some trees can be over 60 feet tall, and the risk of falling is high. Whether you fall off a ladder or out of the tree itself, it's very dangerous to try to remove trees on your own. Arborists have the proper equipment, and know how to trim the branches without causing injury.
Wildlife is also in danger when removing trees. Removing trees has a large impact on wildlife and the animals living in the area. It's important to inspect the tree and surrounding area for bird activity before trying to climb the tree or begin cutting it down. Arborists are trained to look for wildlife, and they know when to determine if a tree can be removed. If you have a tree or trees that you want removed, it's best to contact an arborist. Not only will this guarantee the safety of your property, but it will also guarantee your safety, and the safety of the wildlife around you.
2. They Have the Right Equipment
While technically you can go to the store yourself and buy all of the equipment that arborists use to remove trees, it will cost you quite a bit. Arborists use many different types of equipment to safely remove trees, including:
Blocks and pulleys
Light and heavy duty slings
Rigging plates
Power pullers
Cable hoists
Friction brakes
Carabiners
Lots of rope
And many more
By the time you buy all of this equipment, and look up how to safely remove trees using it, an arborist could have already completed the job. Even after buying all of the equipment yourself, there's a chance that you won't use it correctly, or you'll use the wrong equipment, and this is a big safety risk. While doing projects yourself is tempting, when it comes to removing trees, it's best to leave it to the professional arborists!
3. They'll Remove the Stump for You
Removing a stump, especially from a big tree, can be a trying process. Removing the tree stump is one of the most important steps to tree removal. While some people choose to leave the stump, it's not preferred because it causes more problems in the long run. Not only is it an eyesore, but it can attract pests or termites. It can also be a pain when you're trying to mow your lawn.
There are several different ways to remove stumps, including:
Using chemicals
Manually removing it
Burning it
Using a stump grinder
Arborists can help determine the best way to remove your tree stump based on several different factors, such as your neighbors, the surrounding trees, safety, and time. Some people will spend a long time trying to manually remove a tree stump, and in the end, have to call in an arborist for help. Instead of wasting time trying to determine the best way to remove a tree stump, or going through the hard labor of doing so, call an arborist. They are trained and will finish the job fast and effectively.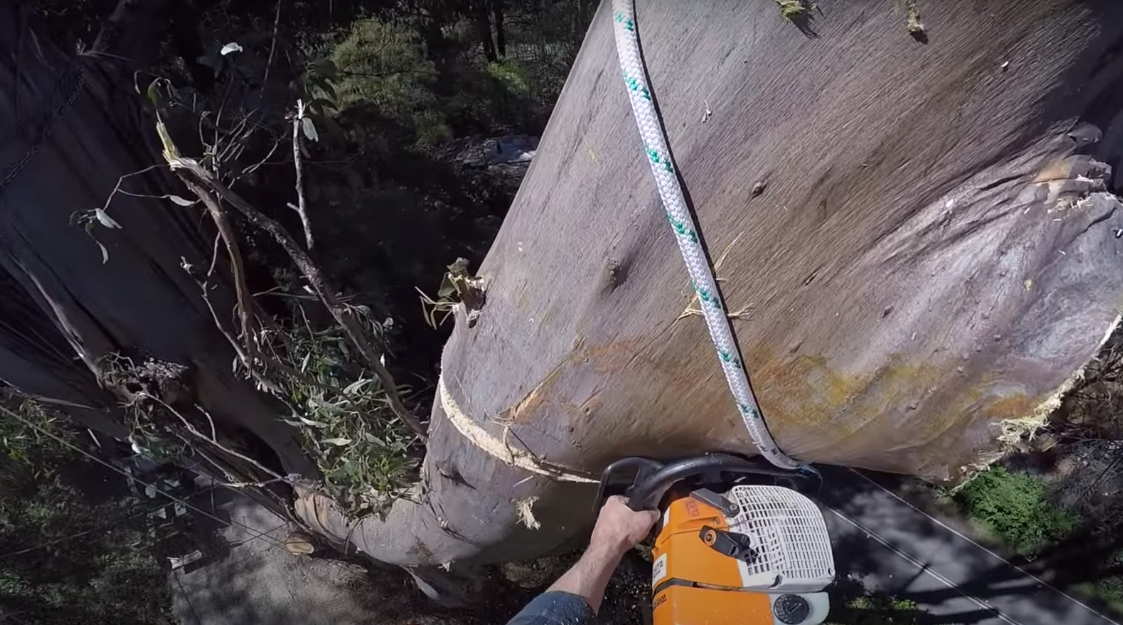 4. They'll Get it Done Faster
Trying to remove a tree yourself will probably take several days. For professional arborists, tree removal can take from a couple of hours to a day, depending on the project and the size of the tree or trees you need removed. Arborists do this often, so they know the exact steps to take and won't spend all day pondering where to start. They have all of their equipment ready, know how to use it, and will do so efficiently. You don't want to waste time doing a less than stellar job at removing your trees. Leave it to an arborist.
5. They'll Clean up Properly
The area around the freshly removed tree will look pretty bad after a removal. If you try to do it yourself, you'll likely be exhausted and not want to do any further clean up. Arborists, however, will clean up the mess and leave the area clean and debris-free. Some of the cleanup they will do includes:
Removing all the debris.
Cutting wood.
Brush chipping.
Moving wood to a different location.
You will have to check with your arborist to see what kind of cleanup they offer.
While you may think removing trees yourself will save you money, it will most likely cause you more money and more time than you anticipated. By the time you make sure you research and know how to safely remove trees, have all the right equipment and know how to use it, safely remove the stump in a timely manner, and clean up, you'll likely be exhausted and wish you had just hired professional arborists in Port Orange from the beginning. So instead of trying to pursue this difficult project, just kick back, relax, read that book you've been meaning to finish, and leave it to the professionals.