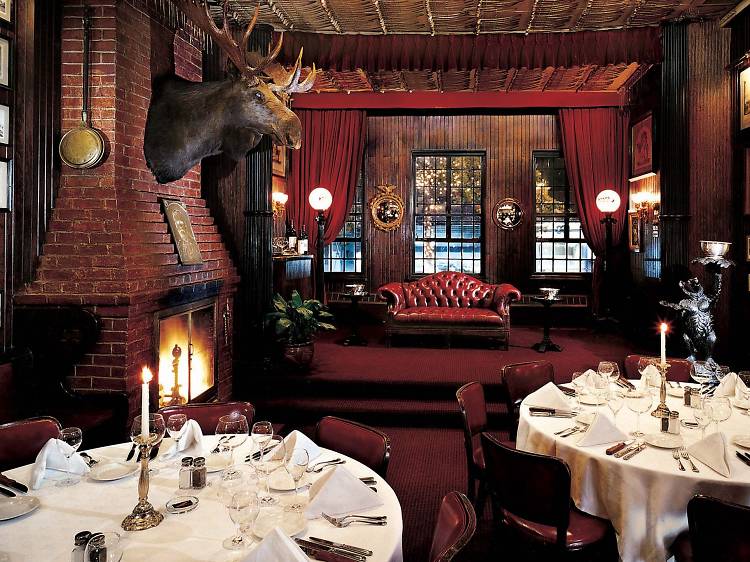 Some people consider the area around Penn Station as a culinary desert. Yet, if you do some digging, you can actually find some serious gems!
Penn Station is one of the busiest rail hubs in the entire world. Every day, thousands of people flood in and out of the facility.
You don't have to head all the way over to Madison Square Garden to find some decent food options. There is a plethora of mouthwatering food within a 10-minute walk of the station. Whether you're in the mood for Italian food or Korean BBQ, you'll be able to find something you like!
Before you head out to eat, you should secure your luggage in a safe location. The city is full of thieves! Do a quick search online and you'll find tons of services for luggage storage Penn Station.
People rarely mention food when they talk about Penn Station. For that reason, it can be tough to find quality eats in the area.
Fortunately for you, we've put together a list of the best restaurants near Penn Station! To learn more, keep reading below!
Keens Steakhouse
Keens Steakhouse is one of Manhattan's most well regarded USDA prime-only steakhouses. They are known for their enormous steaks and signature mutton chops.
The restaurant consists of a maze of club-like, wood-paneled rooms. The atmosphere is quite elegant, despite how old the steakhouse is.
This restaurant has been around for over 120 years. You can get a glimpse of its glory days on the ceiling and walls, which are adorned with rustic pipes. There's also two working fireplaces in the building.
Back then, diners were allowed to smoke cigarettes in the restaurant. Although smoking is no longer allowed, some people say that you can still get a whiff of the smoke when you walk in.
Some notable names that have eaten here include Babe Ruth, J.P. Morgan, and Teddy Roosevelt. Without a doubt, this is one of the most legendary steakhouses in New York City.
L'Amico
If you're in the mood for Italian food, there's no better option in the area than L'Amico. You can find this special eatery in the right wing of the Eventi Hotel lobby.
The menu for this restaurant is crafted by Laurent Tourondel, a well-renowned French chef. You can find a variety of Italian and American foods here, but the main attraction is the pizza.
Tourondel's pizza is an embodiment of both Italian culture and New York culture. The pizza here is cooked in copper wood-burning ovens, which creates a beautifully crisp crust and perfectly melted cheese. This pizza sports a blackened style of crust, just like a classic New York pizza should.
Another popular dish here is the octopus and Calabrian chili-smacked orata. If you're a fan of seafood, you're going to love this one! For dessert, make sure to try the gelato.
Her Name Is Han
Have you ever heard of Korean soul food? Well, now you have!
Her Name is Han is one of the most unique restaurants in the entire city. At this dainty spot, you'll find spins on classic Korean dishes like dukbokki, japchae noodles, kimchi, slow-cooked pork belly, and spicy seafood stew.
For those who are looking for traditional Korean food, this isn't the place. However, if you want some japchae noodles ladened with fresh, garlic short-neck clams, this is the place for you.
Her Name is Han is named after the mother of Kihyun Lee, the chef that created the menu. It is the sister restaurant to Take 31, which also serves Korean food.
The aesthetic of this restaurant is also very unique. It looks almost like a cross between an apartment, a library, and a movie studio. The vibe here is relaxed, but also lively.
Stella 34 Trattoria
You'd be surprised to find that one of the best places to eat near Penn Station is in Macy's. Yes, you can buy food in America's most famous department store.
With a $400 million, four-year renovation, the sixth floor of Macy's historic flagship has turned into a Napolitan trattoria. It consists of 267 seats and offers tremendous views of the Empire State Building through floor-to-ceiling windows.
This restaurant is led by Jonathan Benno, the executive chef at Lincoln Ristorante in Lincoln Center. The best part about Stella 34 Trattoria is that food is served well after shopping hours.
You don't even have to go through Macy's to get there. The restaurant has its own elevator at 35th Street and Broadway.