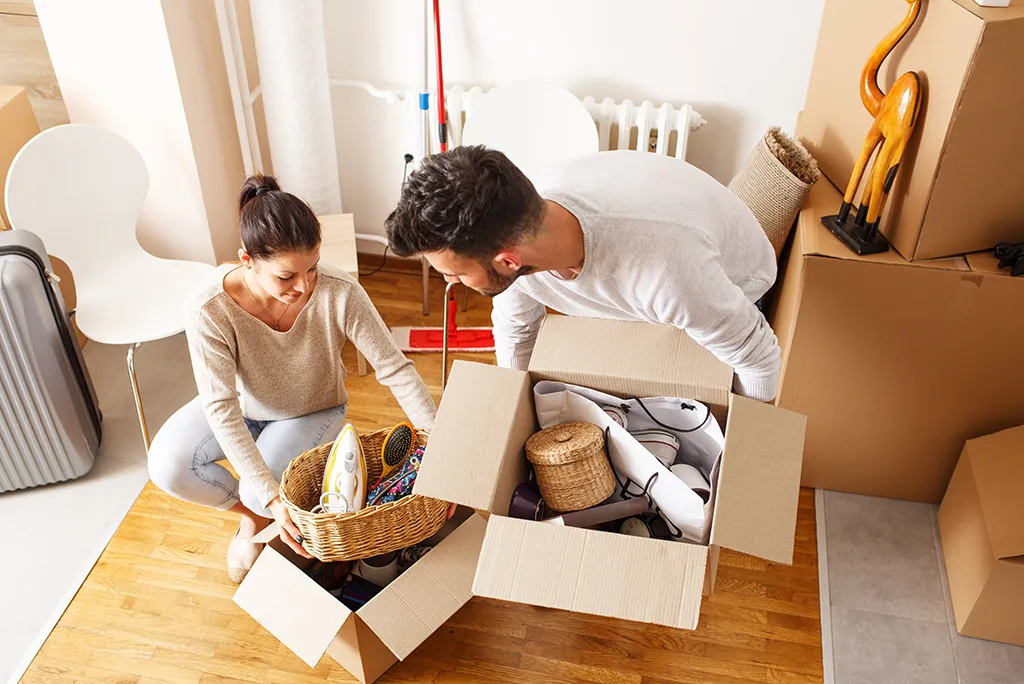 Consider the number one concern of those thinking about relocating to a different state or nation. They are moving the household belongings accumulated over several years after investing their hard-earned money. No matter what mode of transportation they choose to carry their home things, they will always feel a sense of stress and strain until their household goods are successfully delivered to their new location.
When it comes to the mode of transportation for household goods relocation, there are various options available. Choosing the best option will depend on your budget and distance. And of course, it will also depend on how long you intend to travel. Click here to find the best solution while staying within your limited budget.
1. Relocation services provided by packers and movers
The best option for relocating your belongings when the number of household items is high and includes heavier or more expensive items is to hire a professional and verified packing and moving company to do the relocation for you. Such organizations have years of knowledge and the necessary moving supplies and experienced staff to relocate your belongings from one location to another without causing any damage to the goods. They place the protection of your things above all else, and they guarantee their customers a stress-free and secure household relocation experience.
2. Relocation using a huge moving truck
Moving your belongings on moving vehicles, such as trucks, that you hire from a reputable transport company is another option for transporting your home stuff from one location to the other. When transporting heavy household items such as furniture in a moving truck, this is an economical approach for people on a tight budget and cannot afford to hire a moving company to handle the job completely. People who are moving must pack, load, unload, and unpack their things when they use this method of transporting their household goods.
3. Mini tow trailers are used for relocation.
This method is the most convenient and safe when moving products because you can transport both the cargo and your vehicle simultaneously. With this bit of tow trailer, you may transport your items if your car is equipped with a trailer hitch and towing capability. Your vehicle's engine should be powerful enough to transport your belongings to their new place without issue.
4. Airfreight is used for relocation.
When you contemplate an interstate relocation over vast distances, air freight is one of the most cost-effective options you may consider for transporting your home possessions from one state to another. It is one of the most expensive modes of transporting commodities on the market. Many airlines provide air freight services to those who relocate over considerable distances.
5. The transportation of goods by sea freight
Sea freight is a way of transporting products from one country to another by sea or ocean in a huge container ship. It is possible to find companies that provide this type of service for people seeking to relocate worldwide with their things. The sea freight businesses assist clients in completing the necessary paperwork for international relocation and transporting their belongings to the other country safely.
6. Using a two-wheeler to get around
It is undoubtedly one of the most economical and practical means of transporting a limited number of belongings to a new location safely and securely. This option is only applicable if your new place is in the same neighborhood or city as your previous one. You can transport your luggage to the new location by riding your bike or scooter and tying or strapping it to the back of your two-wheeled vehicle.
The Bottom Line
Household things have a specific emotional significance that cannot be overstated. Thus, individuals exert extraordinary caution when transporting home goods from one location to another. So, whether you are transporting goods across international borders, all you need to do is choose a mode of transportation that is both secure and time-efficient for you. When selecting a method to carry household products, it is essential to consider the ways of goods transportation listed above. Whatever you choose, choose your approach intelligently so that your household relocation is as seamless and hassle-free as possible!