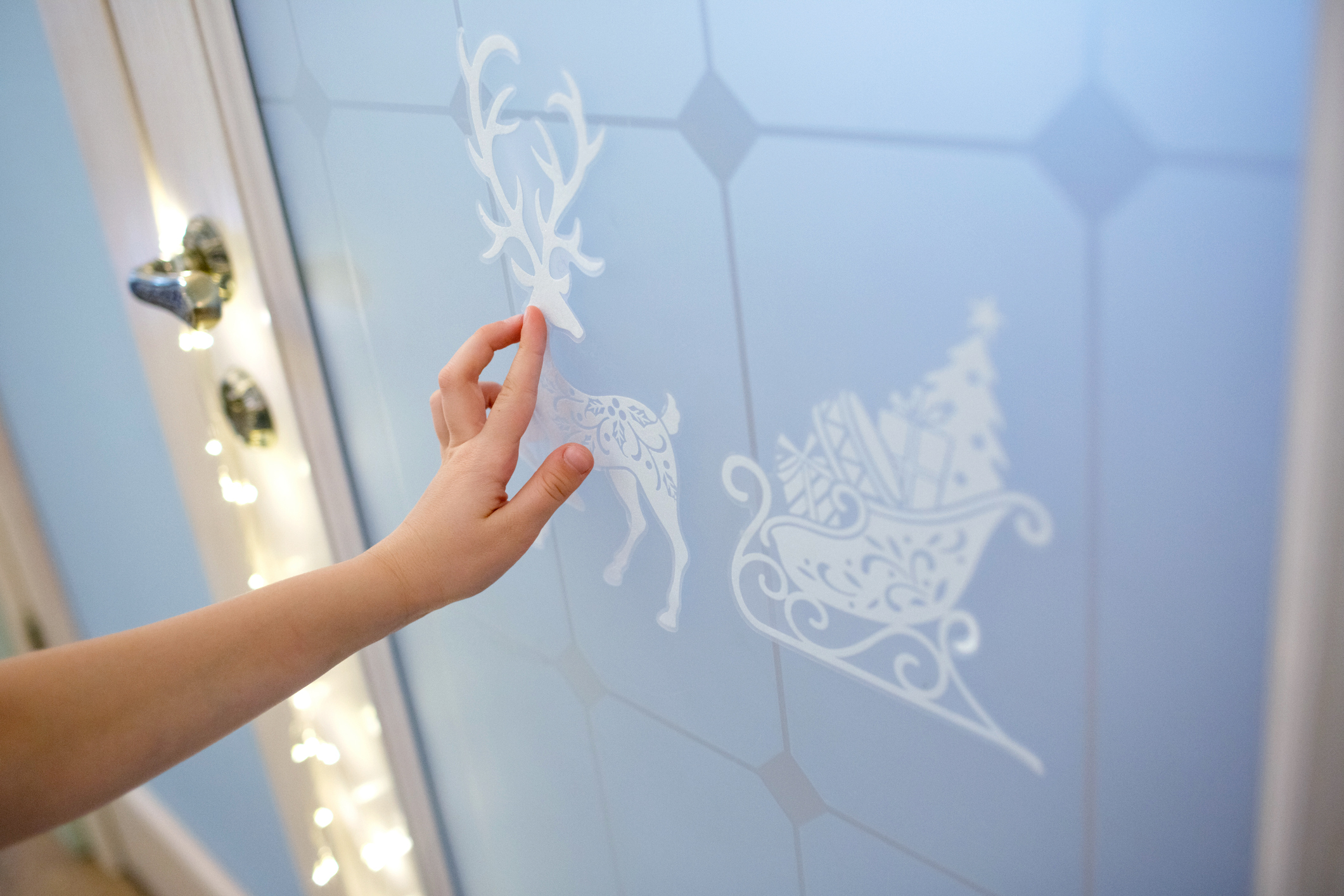 Clipart is ready to use digital art that is used to add exciting visuals and images to digital documents or to print out and stick to just about anything you like.
Christmas clipart is a great way to add life and colour to your Christmas cards, decorations, party invitations, or gift labels. From reindeer to robins, decorated Christmas trees to Santa Claus, there is a wide range of festive clipart available that will add a unique and creative touch to your annual celebrations.
So what are the best and most creative ways to use Christmas clipart and bring magic to your festivities this year?
We are going to take a look at some fun ways you can use Christmas clipart and share some simple and crafty techniques to brighten up your yuletide and ensure you have a very merry Christmas.
Fun ways to use Christmas clipart
Christmas is a time where clipart can really come into its own. With all the cards, invitations, and gifts being given out, there are plenty of opportunities to indulge in some additional Christmas projects and use your clipart to add to the excitement of your handouts and decorations.
Clipart can be used to spice up cards or invitations in which you don't want to use stock images or photos. They can also be printed out and used as Christmas decorations or as present labels. Clipart is a fun and simple way to add a bit of extra decoration to many of the different traditions of Christmas.
So let's have a look at how to use Christmas clipart and bring the best out of your festive craftwork this holiday season.
How to use Christmas clipart
You can use clipart in two ways. Either, you can select the Christmas clipart you want and import it into a digital document that you then print out or send off electronically. This works very well for cards and invitations.
Or, you can print the clipart out on its own and stick it onto other objects. The best way to do this is by printing the clip art onto sticker paper, but it also works to print out the clipart and stick it with blu-tac, glue, or whatever adhesive that is suitable for the surface you want to stick it to. This option works well for sprucing up decorations or gift labels.
There are plenty of online resources that have all manner of Christmas clipart for you to choose from that will make a small but noticeable difference.
Let's now jump in and take a look at some particularly fun ways to use Christmas clipart.
Personalise Christmas cards
If there is one sure way of knowing that the festive season is upon us, it is undoubtedly the giving and receiving of Christmas cards. But with shop-bought Christmas cards often using the same old images and personal Christmas cards needing new family photos each year, why not try using Christmas clipart to bring something new to your cards this season?
You can add your own touch to your Christmas cards by creating personal cards and adding any number of festive clipart images to them. Clipart can either be used as a border, an accessory to the main image, or as a centrepiece on the card. You can get really creative and add multiple clipart images to your cards or even change the clipart used on each one.
Make Christmas decorations
Whether it's just a simple Christmas tree and door reef or a house full of tinsel and covered from the ground to the roof in lights, Christmas decorations are a must for any household that takes its festivities seriously. Clipart can be used to embellish shop-bought decorations or to bring your homemade decorations to life.
You can print out Christmas clipart images onto sticker paper and easily add or remove them from all manner of decorations. Try adding small bits of festive clipart onto your baubles or onto any paperchains you make and put up this year. You can even use clipart on housing features such as your bannister or mantlepiece to add to the decorations already in the house.
Print Christmas party invitations
If you are planning on having a Christmas party, then you will of course need your party invitations. Whether you decide to send digital or physical invites, Christmas clipart would work perfectly in bringing colour and decoration to each invitation. You can find great Christmas party templates online and on Office programmes.
As with the Christmas cards, clipart on party invitations can be the centrepiece or just a border or accessory. Try experimenting with different options and see which one suits the mood of your party best.
Create labels for Christmas gifts
The brown name tag attached with string to a neatly wrapped present box is a hallmark of a traditional Christmas. You can also use clipart on these tags to add to the certain excitement of opening a present.
You can also double up with these labels and use them as letter seals for cards you send out. That way, not only do you add a touch of colour and creativity to your cards, but you also get to avoid the annual process of sealing envelope upon envelope with your tongue!
Label Christmas storage boxes
We all know the feeling of heading up to the attic or peering into an unused cupboard full of boxes and knowing that somewhere in there is a cardboard box full of all of the Christmas decorations that you only get out once a year. But in amongst all the other unused stuff, it is hard to find the boxes you need. And that's where Christmas clipart comes in handy!
This year, to save you from tears, try printing out Christmas clipart and sticking them to any storage or cardboard boxes that are used for Christmas decorations. That way you can always be sure to find exactly what you need.