Allergens are substances or antigens that can cause allergic reactions if inhaled or ingested. An allergic reaction is triggered when the immune system detects the allergens and trigger common symptoms like swelling, secretion of mucus, among others.
Pollen from plants, certain types of food, and even the presence of dust can trigger an allergic reaction for some people. This means keeping your household free of allergens can be quite the challenge.
Fortunately, there are many things that you can try to keep the presence of allergens to a minimum. Here are a few things you and your family members can do to minimize the risk of getting triggered by allergens.
1. Vacuum The Floor Thoroughly
Whether carpeted or bare-surfaced, the floor can accumulate different kinds of allergens. You should vacuum floors regularly. A regular vacuum is usually good enough, but you may want to invest in a model that uses a HEPA filter to make sure you can get even the smallest allergen-inducing. If you have a wall-to-wall carpet, consider steam or dry cleaning it regularly to get rid of dust mites. You can consider professional services like carpet cleaning perth price to ensure the best results.
2. Consider An Allergen – Resistant Floor
The ideal types of floors for people who suffer from allergies is wooden and tile. In case you like rugs, choose those that are not too thick or fluffy because they tend to easily trap allergens. Get short-weaves which are made from polypropylene or sisal because they are durable and easy to clean.
3. Lay Out An Indoor Mat
Pollen and other allergens can get stuck in your shoes, which means you risk bringing them into your home. To minimize this risk, consider having a designated area with an indoor mat where you can safely remove footwear before entering your home. The mat can be vacuumed every few days to keep it clean and allergen-free.
4. Leave Coats And Hats By The Entrance
People who are affected most by allergies are advised to remove as much clothing as they can when they return home because allergens might have clung to them while they were outside. Having coat racks conveniently placed by the entrance makes it easier to leave coats and headwear as they enter. Dirty outdoor clothes can be safely retrieved later and taken straight to the laundry area for cleaning. When doing laundry, wash the clothes on "hot" setting to kill dust mites.
5. Take A Shower
If you're allergic, you should take a shower immediately after a trip outside. In case you do not have time to take a shower, you should at least wash your face, particularly your eyelids and scalp which tend to trap a lot of particles that could trigger allergic reactions. Doing this will minimize your exposure to allergens before they have the chance to trigger your immune reaction.
6. Swap Your Bedroom Fabrics
Getting rid of all the allergens in your bedroom might be difficult, but you can make things easier by changing the existing fabrics. Swap out regular pillowcases and mattress lining for mite-proof options, which are easier to wash on a regular basis. You should also consider paying for services like mattress cleaning perth homeowners rely on to make sure that mites and their eggs are completely gone from your bed.
7. Switch to Leather Upholstery
Regular woven fabric upholstery can trap allergens just as easily as floor carpets. If you are able to redecorate your house, get leather or faux leather instead of regular fabric. These two options offer smooth, water-resistant surfaces that are easier to wipe clean. Alternatively, you can cover your sofa with a machine-washable slipcover, washing them together with throws and pillow covers two to four times a month.
8. Be Careful When Choosing Houseplants
Some indoor plants can bloom and release pollen indoors, and you should steer clear of those if you want to keep your home allergen-free. On the other hand, some plants act as natural air purifiers, absorbing volatile organic compounds (VOC) that may also cause irritations for more sensitive people. Make sure you do some research before buying indoor plants to make sure you're getting something that helps keep the air clean instead of introducing more allergens indoors.
9. Run The Air Conditioner
If you have seasonal allergies, then you should consider keeping your windows closed, especially during spring, when flowers are in full bloom and there's plenty of pollen in the air. To compensate for the lack of natural ventilation, make sure your home's HVAC is clean and running efficiently. Remember that your HVAC's filters have to be cleaned every few months in order for it to keep circulating clean, allergen-free air.
10. Use An Air Purifier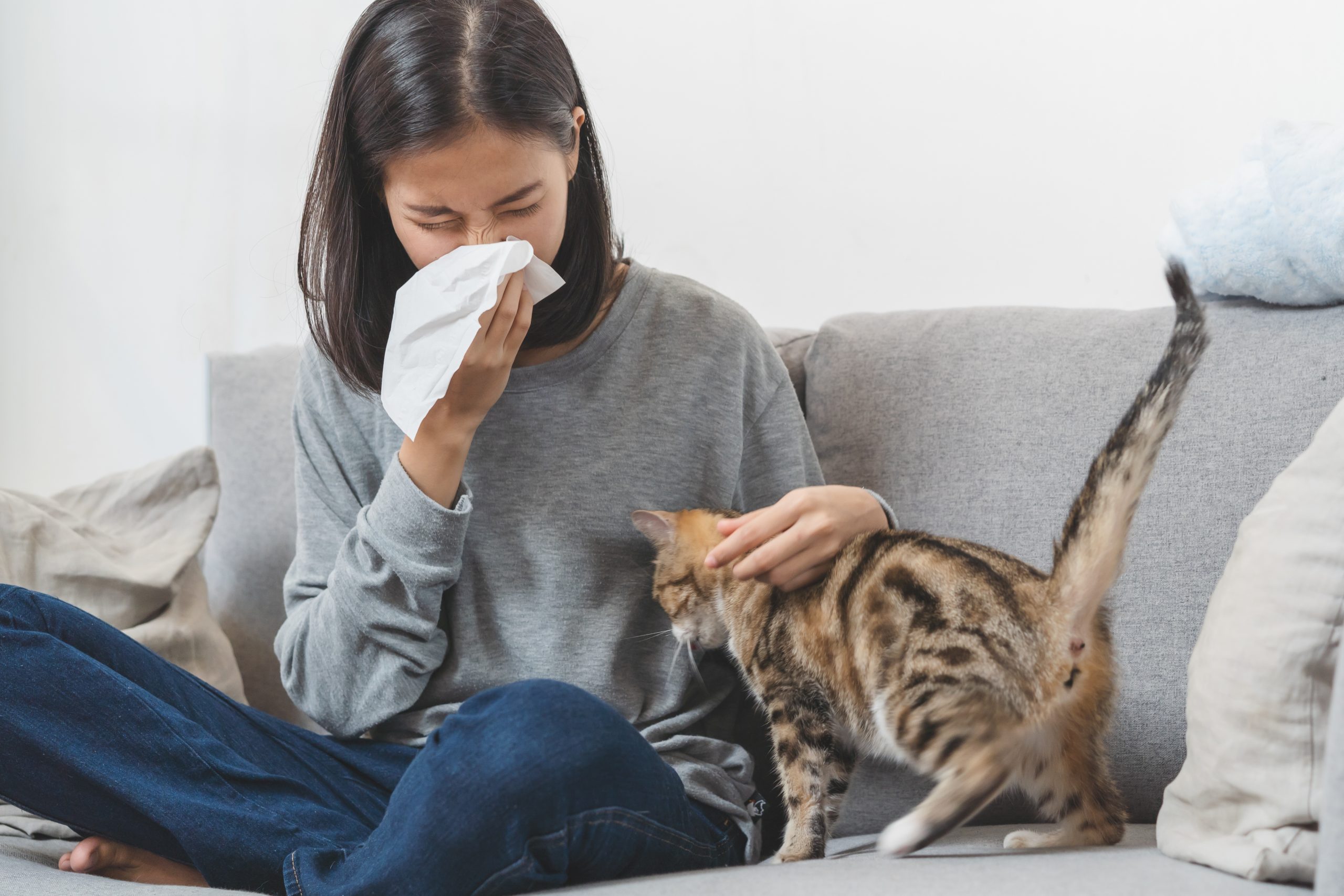 Together with keeping windows closed and running the HVAC, you may also want to get an air purifier for your room. Running the purifier for an hour or two every morning should help keep the air clean for most of the day. When purchasing an air purifier, go for an option with a higher Clean Air Delivery Rate (CADR) which filters air faster and more efficiently. You should also make sure that the air purifier is large or powerful enough to handle purifying air for a large room.
Conclusion
Whether it's your property or just a rental, your home should have an environment that's good for your health. Keeping the area free of allergens is essential if you or another member of your household is prone to getting allergies.