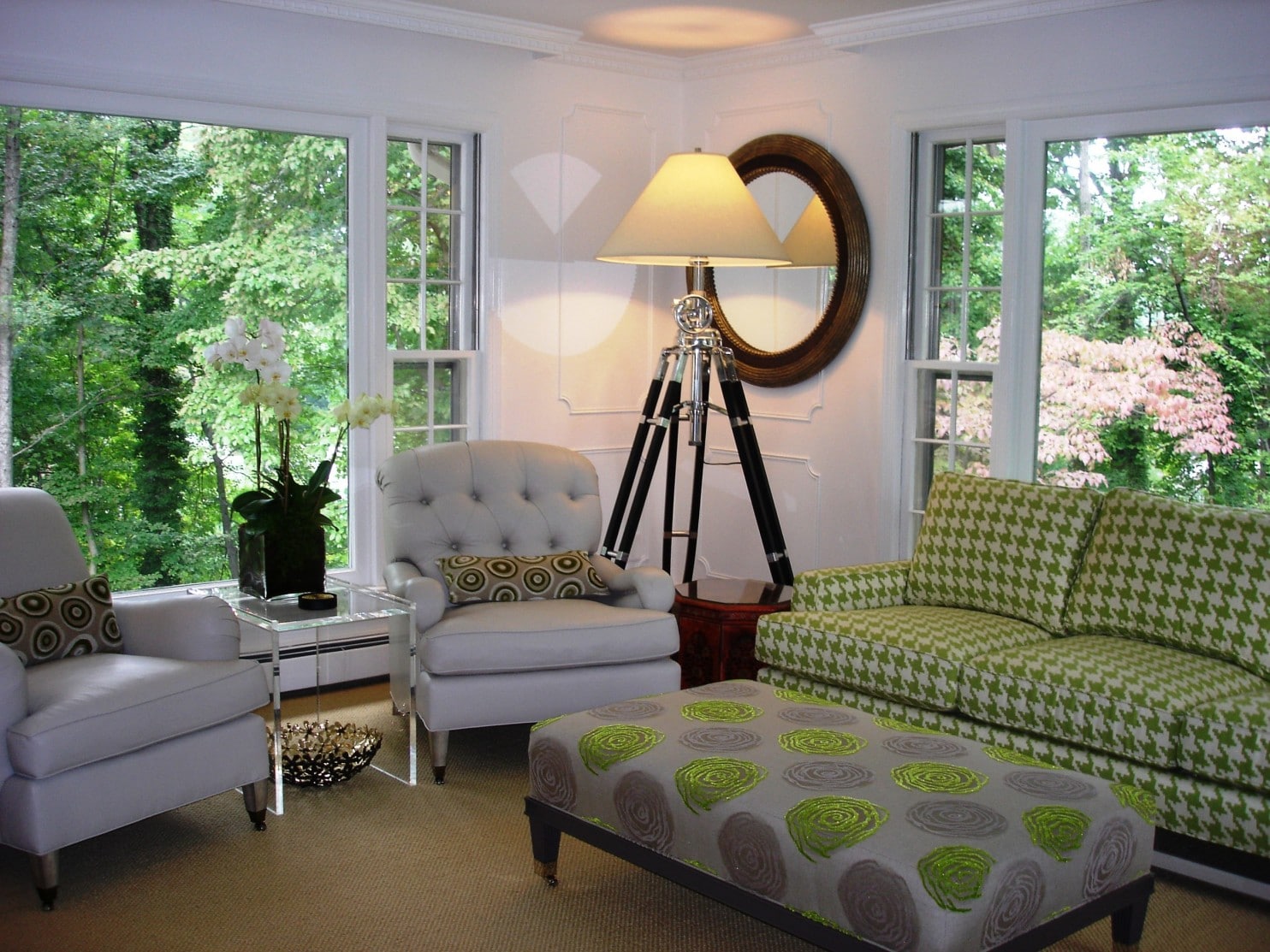 After being inside for too long, or living in your home for a while it's easy to want a clean and fresh space. After all, it's natural for humans to crave change.
But sprucing up your space doesn't have to be super expensive and a lot of work. It can be as simple as rearranging your furniture or purchasing a new plant to hang from the ceiling. Whether you're looking for a pop of color, or a new vibe in your home, here are a few budget-friendly ideas to freshen your house.
Bring In A Plant
There's nothing that adds life to your house like a new plant! Even the smallest bit of green life can change the feel of any room so easily. There are many ways to get creative with plants, you can hang them from the ceiling or put them in a unique basket on the ground. If you need some fun at your desk, you can purchase a succulent or small plant to go on top. Whatever you choose, you can visit your local nursery and ask any questions you have about taking care of your new plant. Try to plan where you want the plant to reside so that you can explain sunlight levels and they can match you with a plant that will live happily in that space.
If a real plant is too much work or you can never seem to keep them alive, fake plants work just as well. They will still add an element of color and vibrance to your space nonetheless.
Diffuse Your Favorite Scent
Is there anything better than buying your new favorite essential oil or lighting that brand new candle? Probably not. Your room will smell amazing and feel more cozy. By purchasing a diffuser you can always change up the scents you want– that way you'll never get tired of one! Best part is, they lower your stress levels too! Hopefully, you'll think the diffuser is aesthetically pleasing too.
Add A Mirror
A mirror will actually make any room look bigger because there is more light bouncing around the room. Not only that, but you'll catch glimpses of your beautiful self around the room– where you can also use it to do your hair or take selfies. Bottom line, there are many fun mirrors out there to choose from.
Upgrade Or Redesign The Little Things
Sometimes all it takes is changing one aspect of a room or space such as changing your outdated tile to outside natural stone. Changing the little things that matter in your backyard or within your home can make the world of a difference. Even something as simple as a new shower curtain or a doormat that brings a pop of color can really freshen up the area!
Rearrange Your Furniture
Although this one is the most physically taxing, it may have the most benefits in general. Start by thinking about which piece of furniture you want to move the most. Big pieces like your bed or couch make the world of a difference. Next, ask someone you know to help you move to a different wall or location in your home. And, wallah! You now have a whole new room with a new feel to it. Making this change every few years can feel refreshing and good!
Switch Up Your Lighting
If you only have one source of lighting, you could be missing out. Adding in another lamp or source of lighting can give the room a different essence. For outdoor space, string lighting is great for ambiance and dim light when the sun goes down. On the other hand, if you have a room in your home that doesn't get much natural light you may want to add in a chandelier or bigger light fixture.
Incorporate New Decor
You can add in new decor or accessorize without spending a lot of money. Visit your local thrift store or second hand shop to find items that may work in your space. Simple items like books under a fake plant will add some dimension to your surface. Other ideas include: clocks, flowers, candles, or artwork. Find something fun that adds more pop to your room!