With wintertime upon us, many homeowners are dreading the looming increase in utility bills. Depending on where you're based, winter heating costs stand to leave an enormous hole in your finances. When your only options appear to be inhabiting an untenably cold residence or shelling out exorbitant sums, it's liable to feel as if you're trapped between a rock and a hard place. However, provided you're willing to think outside the box and alter some learned behaviors, keeping wintertime heating costs in check should be well within your abilities.
Dress for Cold Weather
While dressing for cold weather during the winter months may seem like a no-brainer, a surprising number of people seemingly missed the memo. The desire to walk around your home in light warm weather lounge clothes is perfectly understandable, but it's simply not practical or cost-effective throughout the winter. Failing to dress for cold weather will result in you feeling colder, which will likely prompt you to crank up the heat and place undue burden on your furnace – and by extension, your utility bills.
Of course, this isn't to say that you'll need to bundle up in parkas and snow-pants when you're at home. In many cases, long pants, sweaters and thermal underwear can get you through the winter months in warmth and comfort. Furthermore, seasonally appropriate attire can help eliminate the need to set the heat to excessively warm temperatures.
Quickly Address Furnace Issues
As your main line of defense against the bitter cold, your furnace is among the most important devices in your home. That being the case, it stands to reason that you'd want to keep it up and running for as long as possible. After all, a sudden breakdown in the dead of winter is liable to result in a home that's just as cold as the outdoors.
You can dramatically reduce the odds of a large-scale furnace breakdown by promptly addressing any issues your furnace exhibits. Even problems that are seemingly small or inconsequential should receive professional attention in a timely manner. For example, if you ever find yourself wondering, "How come my heater won't turn on?," get in touch with heating and cooling specialists posthaste. You may not feel like spending the money to call in a pro, but a small financial sacrifice now is preferable to shelling out a king's ransom in the long run. Certain furnace issues even stand to compromise the safety of your home and all who dwell within, so the next time your furnace begins acting problematic, don't hesitate to enlist the services of seasoned pros.
Additionally, in the interest of keeping your furnace in prime condition, take care to have it professionally serviced and inspected at least once a year. This will enable knowledgeable heating and cooling professionals to identify and repair a wide range of issues before they have a chance to cause serious damage to your furnace – and your finances.
Seal Window Drafts
A fair amount of heated air escapes through your windows throughout the winter months. This is doubly true in the case of windows that are beset by drafts. You can get on top of this problem by securely sealing any drafts found in your home's windows.
Fortunately, taking care of drafting windows is a relatively simple undertaking, and one needn't be an experienced handyman to effectively carry out this task. Weatherstripping, draft stoppers and window insulation tape are just a few of the readily-available tools that will help you seal your drafts in a timely manner. You can also minimize the amount of escaped warm air by hanging thermal curtains over all of your home's windows.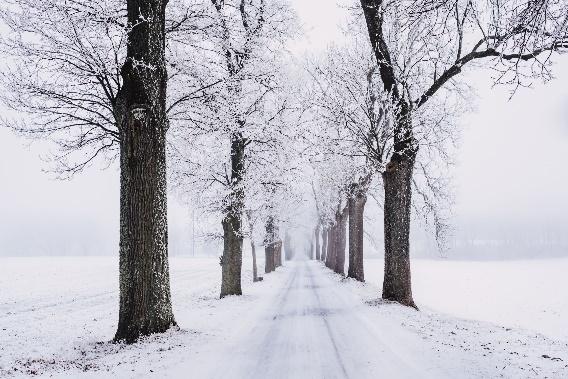 Wintertime heating costs stand to set you back a considerable amount. The colder your locale, the pricier your utility bills are likely to be. As such, people who hail from parts of the country that are prone to extreme winters often find their personal finances depleted by the end of the season. Fortunately, it's entirely possible to keep your utility costs under control and enjoy a comfortably heated home all winter long. With the tips outlined above at your disposal, you should have no problem heating your residence in an efficient and cost-effective manner this winter.