With winter finally here, it's imperative that you take measures to get your sleeping space in order. Proper sleep is vitally important to functionality, and freezing your tail off is hardly conducive to a good night's slumber. Fortunately, prepping your bedroom for a season full of chilly nights is much easier than you may think. As you'll find, a little bit of ingenuity can go a long way towards giving you a winter-friendly bedroom.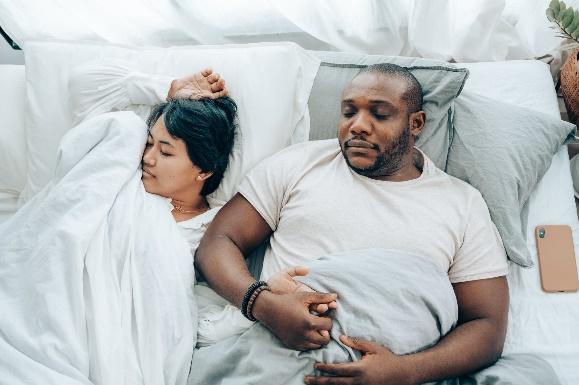 Invest in Cold Weather Bedding
While using the same bedding year-round may seem like a solid money-saving measure, it's anything but. For example, using warm weather bedding throughout the winter months will facilitate the need for you to turn the heat up, thereby paving the way for increased utility bills. Even if you don't opt to turn up the heat, using bedding designed for warm weather during the winter is practically guaranteed to leave you cold and uncomfortable all night long.
In the interest of enjoying ample warmth and comfort throughout the night, invest in dedicated cold weather bedding. Sheets and comforters composed of thermal, heat-sealing materials can do you a world of good on a frosty winter night. When shopping around for the right wintertime bedding, keep an eye out for fleece, flannel, bamboo and cotton-based options. You can also complement your new bedding by purchasing nightwear designed with cold weather in mind.
Hang Thermal Curtains
You stand to lose a fair amount of warm air through your bedroom windows, regardless of whether they're opened or closed. In addition, a fair amount of cool air from outside is liable to find its way into your sleeping space through your windows. You can help stave off both of these issues by outfitting your bedroom windows with dependable thermal curtains.
As the name indicates, thermal curtains are composed of thick thermal materials that are highly adept at sealing in warm air and keeping cold air at bay. (Conversely, during the summer months, these curtains will seal in cool air while preventing warm air from entering.) Thermal curtains can also prove helpful to anyone who requires total darkness to sleep comfortably, as they keep the amount of sunlight that enters your sleeping space to a minimum. So, if you sleep during the daytime hours or simply resent having early morning slumber cut short because of the sun, thermal curtains should make a welcome addition to your bedroom.
You can also help prevent warm air from escaping by sealing any drafts in your bedroom windows. Weather strips, window insulation film and foam tape are just a few of the readily available items that can help you promptly seal window-based drafts.
Invest in Good Cabinetry and Nightstands
Getting up in the middle of the night stands to interfere with your sleep patterns. The longer each trip out of bed lasts, the harder getting back to sleep is liable to be. While having to use the bathroom during the overnight hours can't really be helped, numerous other nighttime tasks can be streamlined with the aid of a good nightstand.
When searching for the right nightstand for your sleeping space, look for one that's large enough to house every item you could conceivably need overnight. For example, if you often get out of bed to get a drink, make sure your new nightstand has ample space for water bottles. Additionally, if you get out of bed for the purpose of taking medication, you can simply store your pills in your nightstand.
Once you've decided on a suitable nightstand, consider investing in custom cabinet hardware for your bedroom. This will ensure that you have an abundance of space in which to store bedding, linens and sleepwear.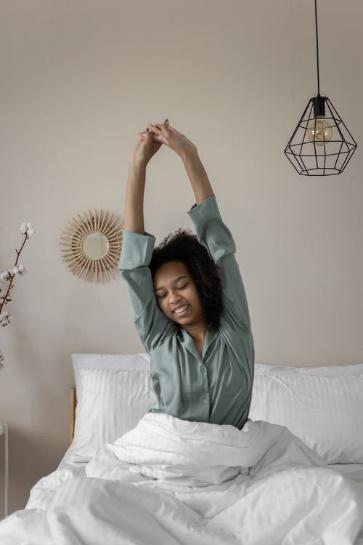 No one relishes having their sleep patterns interrupted by the onset of cold weather. While sleeping in excessive heat is no picnic, either, shivering the night away stands to leave you woefully uncomfortable and poorly rested all winter long. So, if you hail from an area with extreme winters, you'd do well to get your sleeping space in order. A few minor adjustments to your bedroom can provide you with first-rate comfort throughout the entire season. Anyone looking to winter-proof their sleeping space is likely to find success with the measures discussed above.