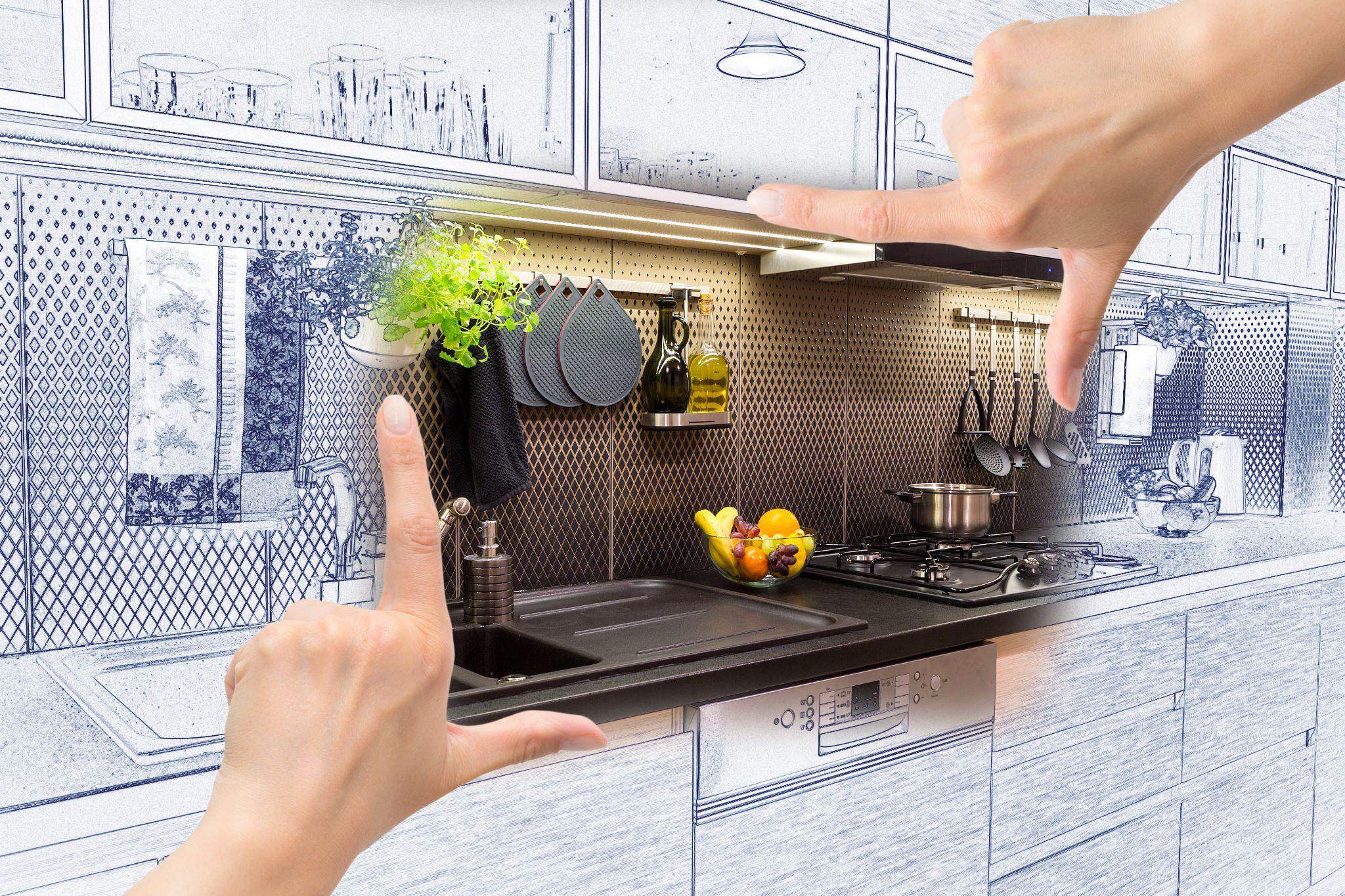 Any homeowner that wants to give their home a fresh look opts for remodeling instead of buying another home. Even if your home looks nice, at one point, you will feel that there is an area that could do with some TLC. Maybe the windows are not as appealing as they were before, the kitchen tiles are outdated, or the basement could be put to good use. Either way, most homeowners often wonder which home remodeling projects are worth it before they start contacting a contractor and taking down walls.
Most of the time, before you start renovating, there are things you have to consider. For instance, if your family is expanding, you may want an extra bedroom, so converting your basement is a worthy remodeling project. If you want to add the value of your home before selling, then some of the major rooms to focus on include the kitchen and the bathroom. Another factor to consider is your budget, as it will guide you on how extravagant your remodeling project will be. With such things in mind, here are a few home remodeling ideas that are worth it.
Upgrade the Bathroom
Bathroom renovations are not only ideal for adding value to your home but also for designing the bathroom in a way that meets the needs of the family. Depending on your budget, there are many projects you can do for your bathroom. For instance, you can install new tubs, showers, sinks, or toilets. These are tasks that will require a skilled contractor to navigate your plumbing system. Another idea to consider that is budget-friendly is repainting the bathroom. If the paint is starting to look worn out, a fresh coat will restore your bathroom to its appealing nature. Do not forget about lighting, especially since most bathrooms are small spaces. When a room is well lit, it always looks bigger than it actually is. You can do this by adding a skylight window to bring in more natural light. If there is no way to add more natural light, use artificial lighting.
If your home only has one bathroom, consider adding another one. This will add convenience to your home. Just keep in mind that adding a bathroom where one did not exist before can be quite costly.
Upgrade the Kitchen
One of the most used rooms by every family member is the kitchen. It, therefore, makes sense to give it a facelift when remodeling the house. Some minor budget-friendly ideas that will help transform your kitchen include upgrading faucets, updating light fixtures, refinishing the cabinets, adding storage space, or adding a new backsplash. On the other hand, some kitchen renovations are costly, but they are worth every cent when done right. For instance, if you do not have a kitchen island, install one. It provides additional storage and more counter space. When you complement it with elegant bar and counter stools, you get an extra sitting space. Be sure to add extra electrical outlets on the kitchen island to improve its functionality. Other major kitchen remodeling ideas include upgrading appliances, adding windows and doors, and installing new flooring.
Make Use of Unused Space
As a homeowner, make use of every space you have in your home, including attics, basements, and bonus rooms. Leaving these rooms as they only means that you have extra space you are not taking advantage of. Look at those unused rooms and find ideas on the best way to transform them. For instance, if you have a business, why not transform the basement or attic into a home office. You will have your own personal space dedicated to work. A few other ideas you may want to consider for the basement or attic include a home gym, game room, playroom, library, home bar, or guest bedroom.
Do Not Forget the Exteriors
Go with projects that help enhance the curb appeal of your home. Also, look for projects that not only add appeal but are functional as well. A simple way to improve curb appeal is refreshing the exterior through repainting. Combine that with a well-maintained lawn, and your home will look neat. If you want an outdoor living space, a deck or patio is the way to go. If you look for beautiful deck and patio ideas, you are sure to find something that suits your home. You can also improve your outdoor space through exterior lighting, plants, roof replacement, and repainting your mailbox.
Make Your Home Energy Efficient
There are so many benefits to making your home energy-efficient, and the most important one is reducing your energy bills. You will also be reducing your impact on the environment. Some of the ways to do this include replacing old windows, installing solar panels, improving the installation, getting a smart thermostat, and buying energy-efficient appliances.
Home remodeling needs a lot of preparation. You will have to set aside a budget and look for reliable contractors. An easy way to do this is by tackling one project at a time, depending on your budget.