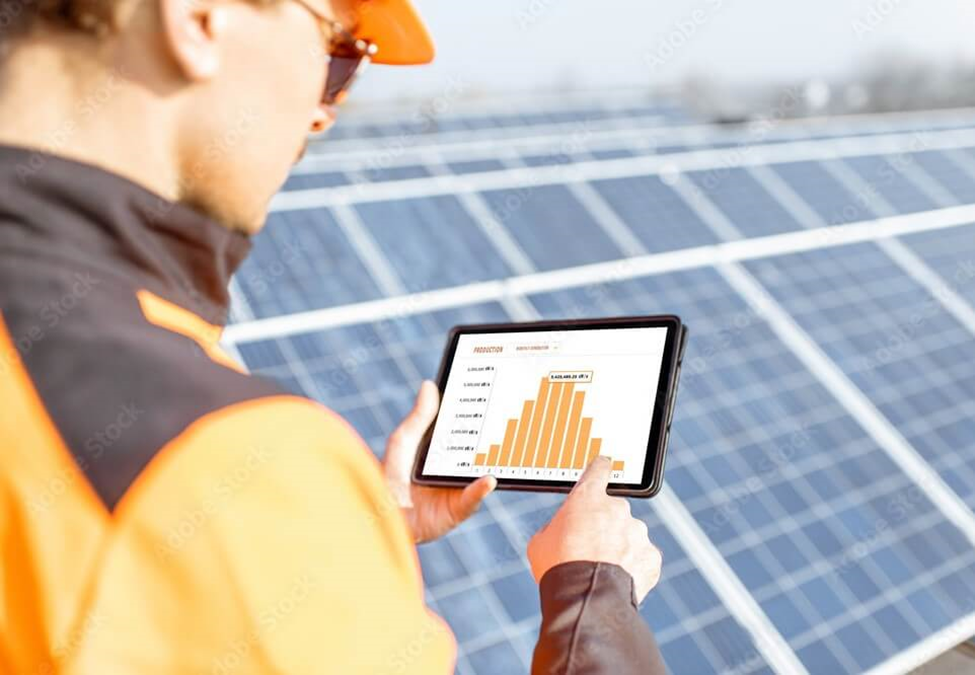 The world is quickly moving towards the use of green power, with the US at the forefront in the fight for environmental conservation to counter climate change.
According to statistics, photovoltaic solar panels will spare an average US household over $1,300 annually. In 2020 alone, they collectively contributed to 2.3% of the total power consumption in the US. This is helping to reduce greenhouse pollution— to reach the goal of cutting the menace by half by 2030.
If you are looking to join the country and the rest of the world in creating clean power, you are in the right direction.
In addition, it's also important to learn how PV panels work. This information will be provided in this article to give you a better understanding.
What are PV solar cells?
Solar photovoltaic cells work via a technology that transforms natural light into useful power.
Photovoltaic is a terminology derived from the term photons, referring to light energy ferrying elementary components. Light landing on the cells is taken up at different levels while the rest bounces back.
The array has a semiconductor to facilitate a single directional movement of electrons, also referred to as electric current.
The cells work together with the following elements: a utility meter, an inverter, a battery bank, a charge controller, and a solar PV array. Curious about how photovoltaic cell works?
Read on to discover how solar panel works.
How do solar cells work?
What follows is a simple explanation of how solar PV cells work.
Light photons taken up by the silicon crystalline stimulate the movement of electrons. This subsequent electronic flow is then tapped using contacts also referred to as the electric grid, made of good conductors of electricity.
As we saw above, a lesser percentage of the light landing on the solar panel is transformed into power as most of it bounces back.
The rate of transformation of solar energy into power depends on the system's efficiency. Other factors also come to play, including wavelength and intensity.
How do solar panel photovoltaic systems work?
Solar power cells work via PV semiconductors that play a major role in determining the efficiency of the entire system.
Consequently, specific materials take up different light intensities, and a panel can only absorb a wavelength matching the conductor capacity. The bandgap of the semiconductor also defines the light wavelengths it is capable of taking up.
Silicon semiconductors are the most popular with over 90% of solar cells using them. Not only is it easily available occupying the second-highest percentage on earth after oxygen but it also creates cheap and long-lasting solar electric cells.
The bandgap also defines the light wavelengths it is capable of absorbing. Consequently, these materials take up different light intensities, and a panel can only absorb the wavelength matching the conductor capacity.
How do solar panels generate electricity?
A solar panel contains a light-absorbing semiconductor that sets free solar electrons into motion.
The photovoltaic PV cells also have taints of other metals such as boron and phosphorus, with either side having opposite charges.
The tapped sun power activates the free electrons to detach from their atoms, traveling from one charged terminal to the other. It is basic to keep in mind that electric conductors contain at least one free electron in each atom which is able to move freely.
Electricity produced as these electrons move is known as direct current, which then goes into an inverter, where it is conditioned to AC (alternating current), which we utilize to run various equipment. An inverter also has a safety apparatus for protection against electrocution, whereby any leaks are transmitted to the ground.
During peak hours, excess energy is produced and directed to the utility company. Consequently, the meter will start reading in the opposite direction. Apart from being cheap, this type of power is not likely to damage electric appliances at home.
To conclude
Solar panels PV cells work by transforming solar energy into power for household and industrial purposes. It employs a semiconductor that allows for the activation of electrons by natural light photons. The particles then move from the positive/negative end to the other, in the form of current electricity.
A lot of resources can be saved by the use of eco-friendly power like that of solar-powered photovoltaic cells, and the US is advocating for this shift to recycled energy to fight climate change. A lot of households and organizations are embracing this technology in a move to create a better environment and save money.
For all your Solar needs, contact PPM Solar for high-quality PV solar panels and installation.
Our company is a leading contractor in Florida, the USA, that specializes in residential solar panels and commercial solar installation.
You can see more on our Youtube channel.