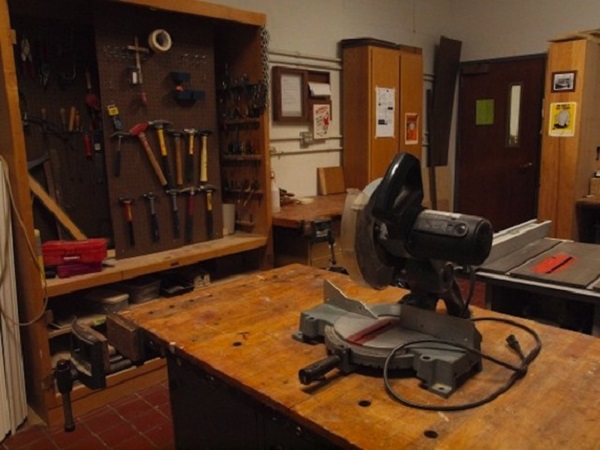 When it comes to fixing things in and around the house, DIYers understand the importance of having the proper tools to get the jobs done. Of course, the standard tools in the toolbox should be mandatory in everyone's home; things like screwdrivers, pliers, flashlights and a hammer are a given. Don't forget about best 18650 battery for flashlight for a better workflow. But what about the power tools?
Powerful Power Drills
Save your hands with power drills. Changing out the bits for drilling or various sizes of Phillips and straight screwdrivers make home improvement jobs so much easier. Get a lead hole started to make sure your nails go in straight and true. It's also handy to guide screws in. Then switch out the bit to tighten up the fasteners. Click here to select your own power tools.
Impactful Impact Drivers
Consider impact drivers like the more powerful cousin of the power drill. They have more torque and self-tapping modes for faster installation, especially for large screws or working with more demanding materials. The impact driver lessens your chances of stripping the fasteners.
Getting Jiggy With a Jigsaw
Whether you are working with wood, fiberglass, drywall, or metal, jigsaws can cut through most materials with the proper blade. They are useful for cutting curves or enlarging holes. Freehand cutting is easier when using guidelines. Depending on the quality of your jigsaw, it may have adjustable speeds to effectively cut through the material with more control.
Saw it all with Sawzall
One of the most versatile power tools in your DIY arsenal should be a sawzall. It is a reciprocal saw that uses back and forth motion to saw effectively through materials like pipes, nails and screws, lumber, and even cast iron. In addition to home improvement projects, a sawzall can be used to make demolition easier and even to cut down branches that are scraping against the house. It also makes some plumbing repairs much easier, especially when you have to cut out a section of pipe where a circular saw will not fit.
Going Dull Circle with a Circular Saw
A portable power tool, circular saws are used to cut larger materials. It has a round blade, and dependent upon the type of blade, can be used for cutting wood, brick, concrete, and other materials found at construction sites. The handheld circular saw is a great addition to any handyman's toolbox but there is also a circular table saw option if you have the room in the workshop or garage.
Options with an Oscillating Tool
An oscillating tool is also called a multi-tool. It is often used for cutting through materials like wood, PVC, and metal. The blade is much smaller than a circular saw for cutting, but it is also convenient to cut out old grout or silicone. It's also used for finishing work and more complicated details. Many DIYers switch out the blade with circular sanding heads. When looking to purchase an oscillating tool, look for features like variable speeds, adjustable angles, and accessories.
Tweek it all with an Orbital Sander  
A workshop isn't complete without an orbital sander. This power tool is great for buffing out rough wood surfaces without worrying about going against the grain. It is a lot easier and more consistent than trying to do the same job manually. The sanding disks can be switched out depending on the sandpaper grade you need and it is easier to control the pressure on the orbital sander for a professional-looking finish. A deck crawler is another option for sanding. You can find a deck crawler for sale locally.