Knoxville presents an excellent livability score of 71, ranking better than 61% of areas in the U.S. It is the #1 Big City in Tennessee, with a Cost of Living Index of 85.5, way below the national average, making it an affordable place to dwell.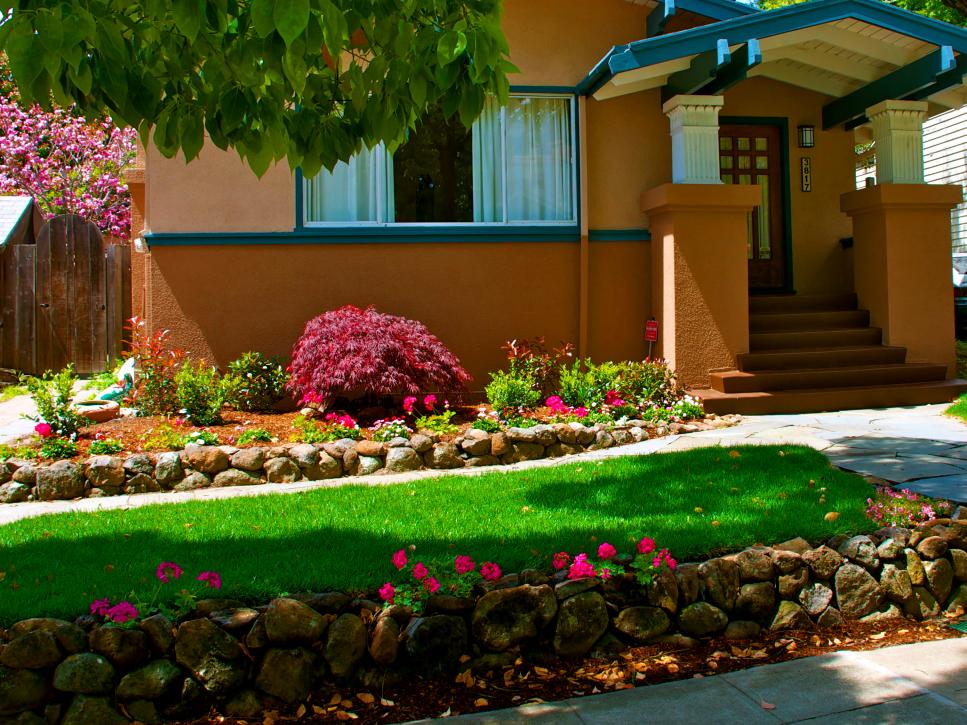 With experts suggesting a 90% probability of rising home prices in Knoxville this year, locals consider landscaping the best tool to tap the best of this positive trend. Leading consultants in Knoxville landscapes believe in straightforward and unique design philosophy. Here are some tips you can discuss with the landscaping company to build a thriving landscape design for your Knoxville home yard.
Understand Your Landscaping Area Topography
Knoxville has clayey soil, rich in nutrients, but the clay particles fit together very tightly. Knoxvillians usually amend this soil type with organic matter, mixing 1/3rd soil conditioner to 2/3rd 's of the existing soil when planting.
It is wise to know the area's topography and soil type when planning your home yard landscaping. With Unaka mountains, ridge and valley, Cumberland plateau surrounding Knoxville, each region has a specific terrain and soil profile. Accordingly, the water movement would vary; licensed experts suggest the best landscape designs that allow water to flow all across the yard.
Plan According to the Weather Conditions
With an annual Best Places Comfort Index of 7.4 out of 10, Knoxville is more comfortable than most places in the region. While there are about 200 sunny days per year, the city, on average, receives 50 inches of rain and 6 inches of snow each year.
Check the extent of sun and shade exposure your yard receives and understand if it gets full sunshine, partial or deep shade. It will help you choose the plants for your landscaping space. Top specialists in Knoxville landscapes will evaluate the amount of sunlight exposure, soil moisture and soil pH for the area in question. Accordingly, they will recommend native plants you can include as part of your healthy landscaping design.
Choose the Right Time for Implementing Your Landscaping Project
A few landscaping aspects can be dealt with, only during certain months in a year, to keep your well-planned home yard cohesive and flourishing. Specialized Knoxville companies suggest proceeding with the designing and installations during the summertime, whereas planting in the fall months.
You can discuss with an expert and schedule the work at the right time of the year, ensuring your final landscaping design is complete with the desired look.
Choose the Theme that Matches Your Home Style
The American Four Square, Colonial and East Tennessee vernacular are some of the old and famous architectural styles you will often see in Knoxville.
Plan a landscape style that complements and enables a seamless extension of your living space into the yard. With the right design in place, an expert can suggest the best suitable geometric shapes and color choices for your landscape to give an enhanced natural feel to your property.
Choose the Right Plants
The Knoxville Garden Club has promoted a better understanding of the codependence of environmental protection, horticulture and community improvement. That's why the landscaping professionals suggest choosing native plants, like Alder and Serviceberry, that adapt to Knoxville conditions.
Before planning the landscape, reputable consultants ask you about the plants you think would function on your property. Consider the temperature, light and wind levels to decide the plant you desire for your home yard landscape. Whether you want plants for fruits and vegetables, beautiful scenery or lovely fragrance, the experts would arrange them well, ensuring you have a productive area.
Plan Different Spaces in Your Home Yard with Landscaping and Link Them Well for Adequate Movement
While experts find outdoor kitchens a trendy addition to your Knoxville home, they consider a paver patio a sturdier option than natural stone.
Top professionals use the best suitable materials, ensuring your home yard has different, well-connected spaces, each with a specific motive. You could have accessible cozy sit-outs or an exclusive area for gardening; all these aspects make your home yard very resourceful.
Consider Scope for Future Plans
The Knoxville housing market is quite competitive, with homes receiving two offers on average and selling at about $230k, up over 16% since last year. A home yard with scope for further landscaping can always increase your home value.
Top Knoxville landscape agencies offer design options that allow you to change certain areas, depending on your future needs.
Summing Up
Knoxville ranks #96 among the 100 best places to live, thanks to the perfect balance between its natural beauty, big city amenities, prosperous housing and infrastructure.
Engage a professional for your Knoxville home yard landscaping projects. Rest assured, you can achieve excellent ROI by enhancing your property aesthetics with their cohesive design plans while making the best of the city's offerings.