If you are moving from one house to another or if you are buying a new bed, you need to buy one mattress for sure, or you could just replace the old one by buying the new mattress. There are so many reasons for you to buy a mattress, but these are the main ones. Buying a mattress can be a big headache for you and your family. You could buy from physical stores or online. Because of the recent pandemic, everyone is buying stuff online these days.
So it could be a better option but you won't have the luxury to try it out as you do at physical stores. So what could be a better option? Before you buy a mattress whether it's online or physical stores, you have to have proper knowledge about a mattress. What kind of mattress materials is good for your health and what is comfortable to sleep.
Innerspring mattress – it has coils inside and that's why it feels really bouncy and it also has strong support.
Latex mattresses – These mattresses typically offer more bounce and softness than innerspring mattresses, and it's good for your sleep
Memory foam – some mattresses are designed to support your body, which could cause pressure relief. The newest version of mattress is called bed in a box, which is made of memory foam. It is being said by the users that memory foam material sleeps warm.
Hybrid – these mattresses are the combination of memory foam or latex layers on top of an innerspring mattress. They combine these to provide more softness and support to the human body.
Air mattresses – it uses an air pump to inflate the mattress and make it really firm. In this, you can increase or decrease the firmness level.
Firmness is really important when you are buying a mattress. If a mattress is too old or too soft, that may or may not support the spine well, you have to look at that factor as well.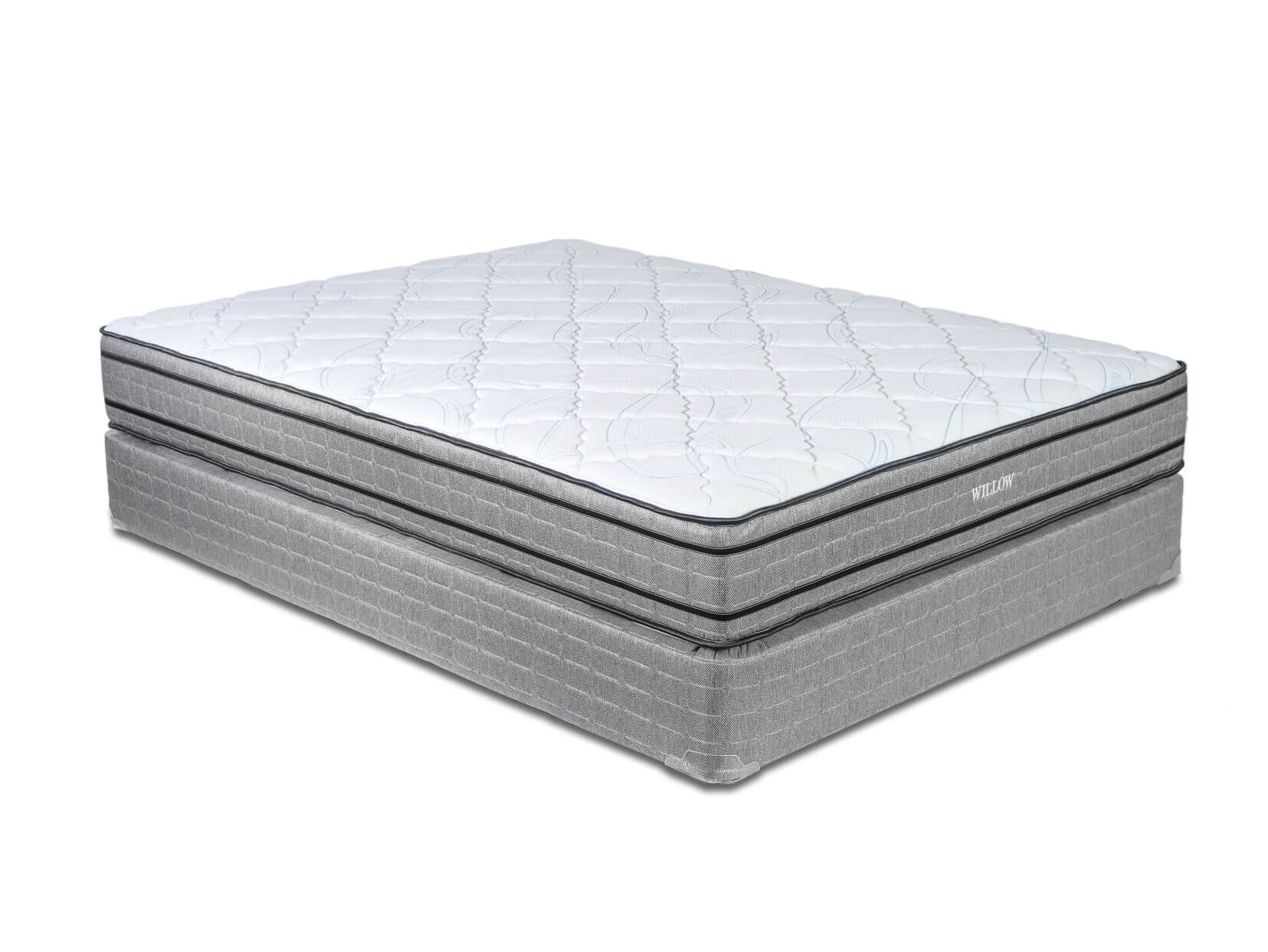 Online Vs Physical Stores
When you are buying a new mattress, what medium should you choose? Online or physical stores?
Online, the price is always low and it's a fact. Besides, in this current situation buying a mattress online is probably safer than any other place. The larger companies, as well as some lower companies, have established an online platform to sell mattresses. Here you don't have to go to another store to buy a mattress, you don't have to rent a car or truck to carry the mattress home, you just choose your mattress and order it online and it will reach your doorstep within days. It is actually a lot more profitable for all the companies as well as for the buyers.
In physical stores, lots of people still prefer this option and there's only one reason for that. You can try each and every mattress before you buy it. You can lie down and feel each mattress, so it will be like the perfect mattress for you. Of course, it will cost you more but this way you can choose what's the right mattress is for you.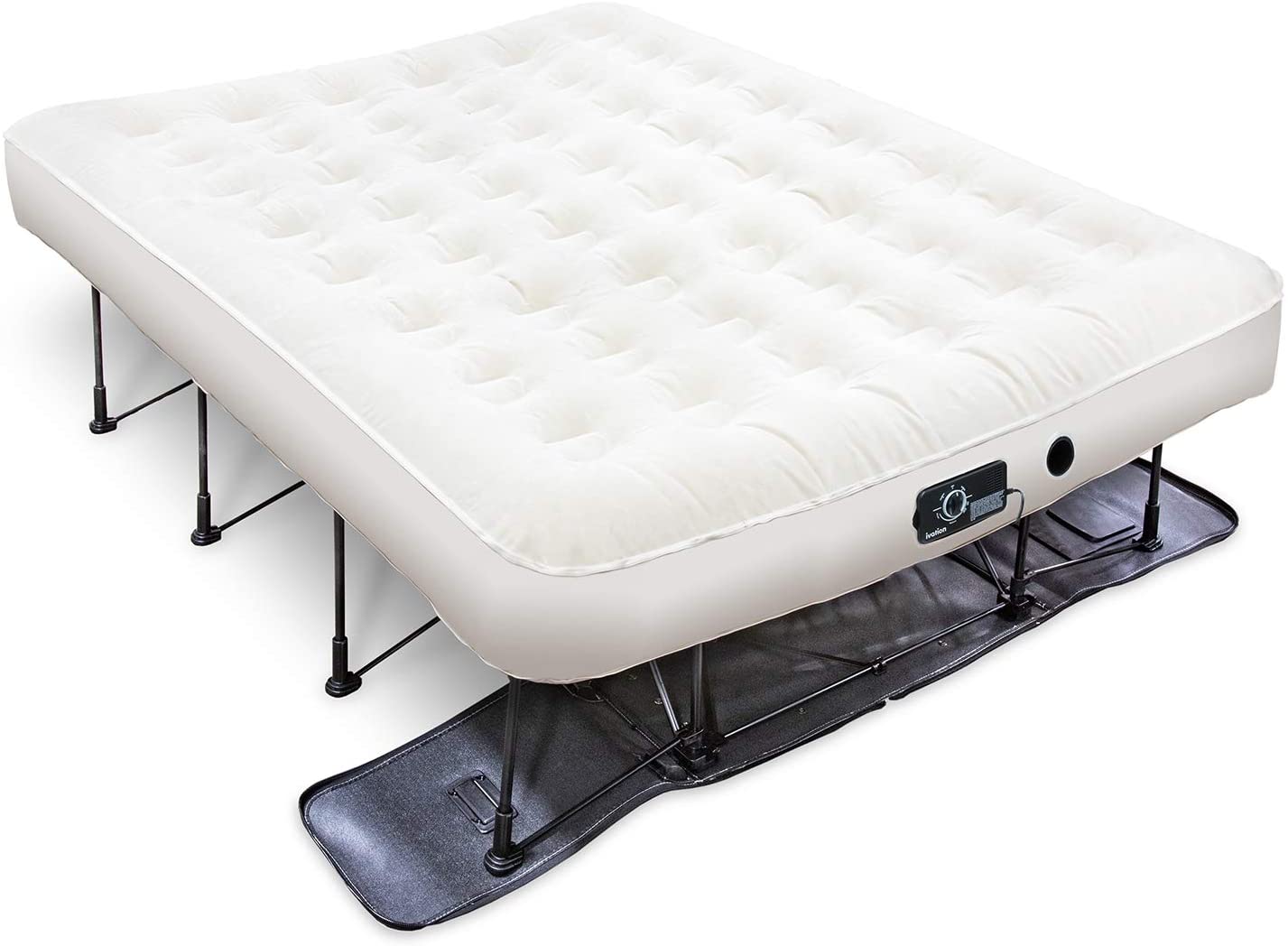 Price of a Mattress
When you are buying a mattress then you must decide on a budget beforehand. A queen size mattress has a price range between $500 to $2000.
For example, a quality innerspring mattress would cost around $900 on average. Same way, a memory foam bed is going to cost you around $1000. The general price starts from about $500 or below $500 and ends up to $4000 and even more. That's why you need to have a budget so that you can buy a perfect mattress for a perfect price.
It depends on the brand also, for example, you could get Osteo Support Mattress for under $500. You could get Noa Mattress for under $1000. Some mattresses could cost you over $5000 like Hypnos Balmoral mattress would cost you around $5300. Some mattress would cost you more than $10000. For example, Sleepmaker Milano would cost you around $12000. That's why you have to look for the proper brand for a good quality mattress. Because quantity doesn't bring you quality and you could get a good quality mattress for a low price. The price actually depends on different factors like the material, thickness, firmness, softness, comfort, support, warranty, reliability, and, of course, the brand itself.
Best Place and Time to Buy a Mattress
You could try out some stores that are closing soon, there they would give you mattresses at a very low price. For online shopping, you could wait for some festivals, during festivals some of the companies will give you a great deal that you won't be able to refuse. Many online shopping platforms like Amazon will also give you great deals. You should look for actual customer reviews for more information so that you get a great deal.
Speaking of time, May is the best month to buy new mattresses. The reason is, most companies launch new products from June onwards. So when May arrives, companies clear out their old products to bring the new ones. So if you purchase a mattress then, you could get a great deal.