What does Notre Dame, St. Paul's Cathedral, and a luxury lodge have in common? They're all buildings with some form of vaulted ceiling.
There's several types of vaulted-style ceilings including cathedral, domed, barrel, and vaulted peak. While they all look different, they all create extra space overhead.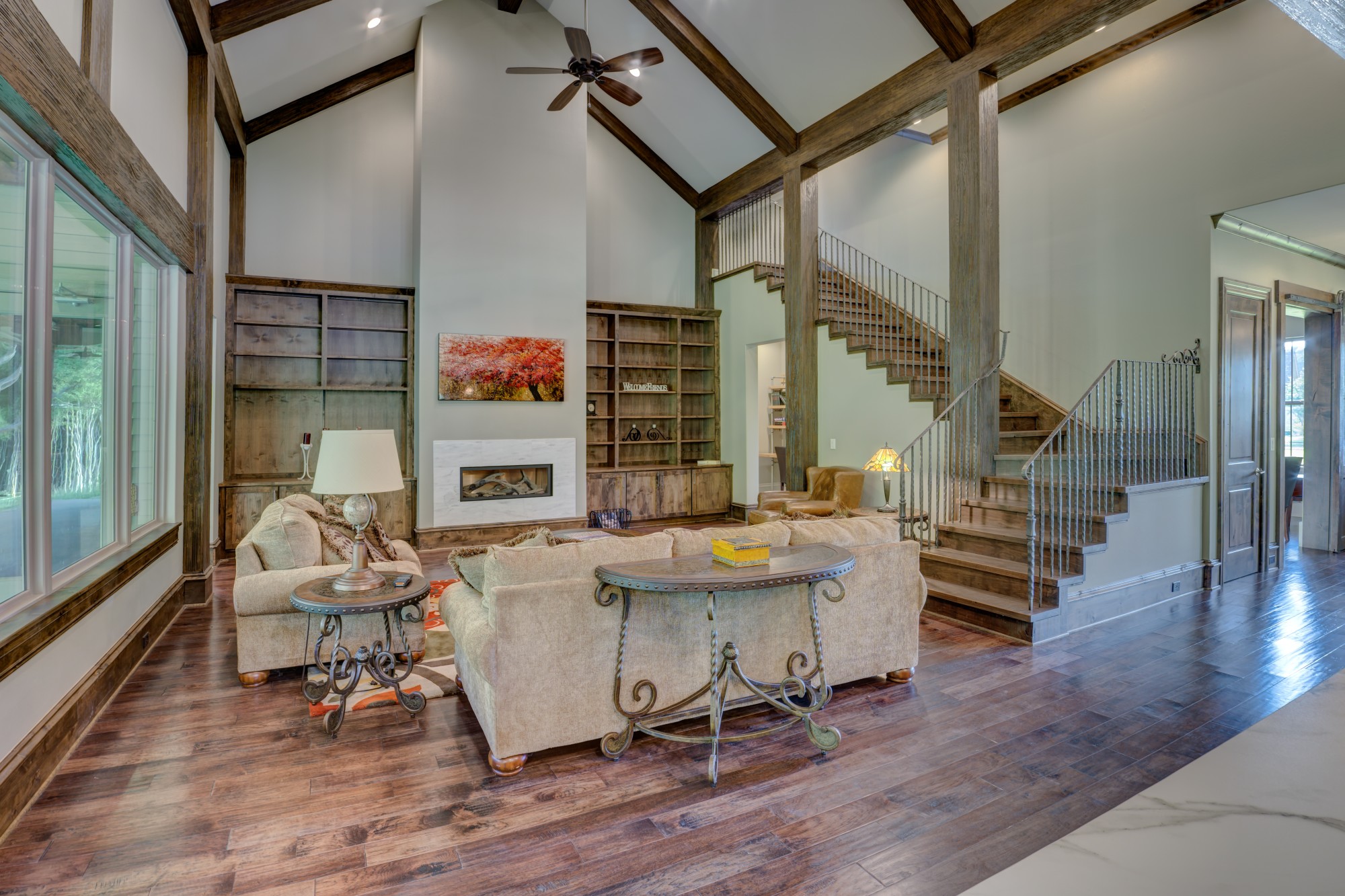 Aside from creating more overhead space, what else do vaulted ceilings have to offer?
The answer is, a lot! Keep reading to learn the benefits of having a vaulted ceiling in your home.
1. Makes the Room Feel Larger
One of the biggest benefits of vaulted ceilings is their ability to make the room feel larger. Even a room that doesn't have much square footing will look spacious with a high ceiling. That's one reason why high ceilings are so popular in tiny homes.
To make it feel even more spacious and airy, stick to light paint colors for the walls and ceiling. White is a classic color that pairs well with any interior design style.
2. Keeps the Room Cooler
As you may have heard, hot air rises. That's why it's always cooler on the first floor of a home than it is on the second floor. If you've ever slept in a second-story bedroom without air conditioning, you know how uncomfortable that can feel.
That's where a vaulted ceiling comes in handy. They're especially nice to have if you live in a warm climate.
Since the ceiling isn't flat, the hot air has more space to circulate. The hot air will rise to the peak in the ceiling while remaining nice and cool at floor level.
You can also add a vaulted ceiling fan to improve air flow. In the summer, make sure to turn the blades counter-clockwise to create a breeze. In the winter, you can turn the blades clockwise to send the heat back down into the room.
3. Gives the Room a Wow Factor
Nothing adds drama to a room like a vaulted ceiling. If you've ever walked into a church or a capitol building, you've probably seen this drama in action.
If you're looking for a statement-making feature in your home, look no further than the vaulted-style ceiling. The angles in the ceiling automatically draw your eye upward. You may even feel a sense of awe or wonder.
4. Brings in More Natural Light
A regular flat ceiling doesn't add much to the natural light in a room. In fact, a low flat ceiling can even make a room look darker than it is. While you can brighten up a room with paint, you can't add more natural light.
With a vaulted ceiling, the light has more space to bounce off of. No matter the amount of natural light a room gets, this type of ceiling will maximize the brightness.
Choosing white paint for your vaulted-style ceiling can also boost natural light in the room. Even if it's a small room, the high ceiling will make it feel like a sun-drenched oasis.
5. Utilizes Unusable Attic Space
While many homes have attic space, most homeowners never use it. Many times, the attic access point is small and difficult to get to. That's why it's often home to forgotten holiday decorations.
With a vaulted ceiling, you could put that wasted space to good use. Cathedral ceilings often mirror the shape of the roof, whereas peaked ceilings don't always do that. Keep that in mind if you're including a vaulted ceiling in your home renovation project.
6. Provides More Design Opportunities
With more space comes more design opportunities. With a flat ceiling, one of the only ways to freshen up the design is to add crown molding.
If you're looking for more space to show off your artistic vision, a vaulted ceiling can do that. You're no longer limited to four walls, the entire space is yours to design.
To bring a cabin feel to your home, you can use wooden planks on the ceiling. For a modern farmhouse look, you $can add faux wood beams to punch up the drama. If you're going for a modern design, black metal beams would add a touch of industrial drama to the space.
7. There's Space for Extra Windows
Plus, you can also add more windows. Vaulted peak ceilings, the kind you might see in a ski lodge or a country church, offer even more space to install windows.
In many ski lodges and cabins, you'll find a wall of windows under the peaked ceiling. These extra windows bring in more natural light and they provide a great view of the outdoors. If you live in a beautiful landscape, a vaulted-style ceiling can help you make the most of your gorgeous surroundings.
It's also a great opportunity to install sky lights in the ceiling for extra light and drama. In the evenings, you'll get a great view of the night sky.
8. It Adds Architectural Character
Whether you're building a new home or searching for an existing house, a vaulted ceiling brings architectural character to the home.
In a new build, one of these peaked ceilings will instantly set your home apart from the crowd. If you're building a home in a neighborhood of new builds, every home on the block probably has hardwood flooring and canned lighting. A vaulted-style ceiling is your chance to stand out.
If you're still searching for a place to call home but nothing's spoken to you yet, you should tour a house with a vaulted ceiling. Maybe all of the houses you've seen so far look too cookie-cutter and you're looking for something unique. A peaked ceiling adds a lot of character without looking showy.
Is a Vaulted Ceiling Right For You?
A vaulted ceiling will make the room feel more spacious, brighter, and airy. It also makes the room feel cooler. Plus, you can't beat the wow factor you'll get from this architectural feature.
To get more home design inspiration, keep scrolling through our blog.