Creating a beautiful home, flavored by intricate architectural designs, has been a common goal for several millenniums. From medieval times building composite structures that tower many skies and can be seen for miles has been the order of construction. Since then, square and rectangular windows ventilated many buildings. Circular and more artistic windows were a rear sight; this is because finding perfect blind that could suit such designs was difficult. Graber blinds were the perfect solution.
Odd-looking windows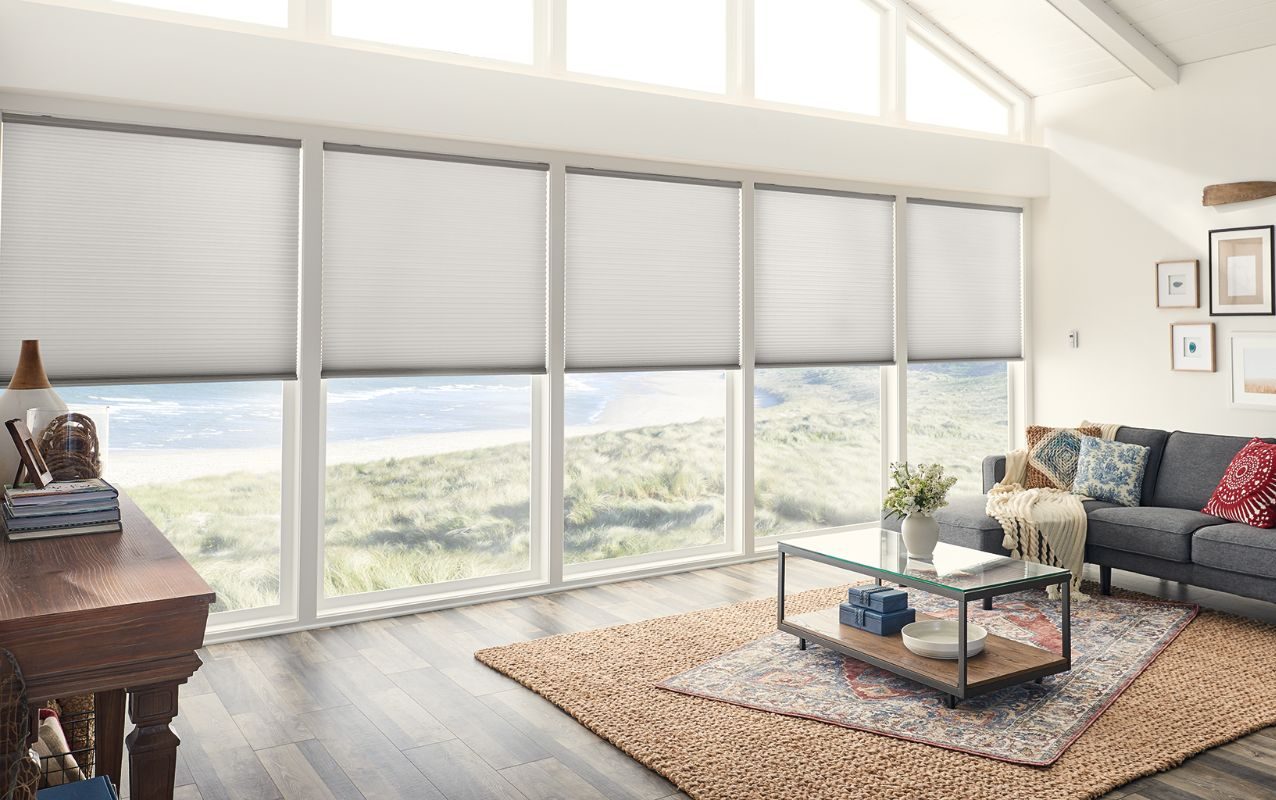 It was easy to embellish traditional windows with a long list of blinds. What happens to odd-shaped windows? Porthole windows often found on top gables carry on unique designs and challenges concerning the choice of a perfect blind. Still, the ultimate purpose of inviting warmth and lighting living areas wasn't disputed. You were giving your home a fourth dimension and architectural statement.
Most people find it intimidating to cover odd shaped windows. It's even challenging to find the perfect cover for such odd-looking ventilators. There is an endless solution in the market that complements your windows in a dramatic way. Graber blinds have managed to emerge on top, providing ultimate flexibility and a decorative touch.
Budget is one of the most important factors when determining which type of blind to choose from. Choosing well-pronounced designers might be one factor, but finding the best manufacture is personal. There are many reasons why graber blinds provides outstanding cooperation concerning interior fittings. Let's break down reasons why they are the best to select from.
Different types to choose from
Beauty is diverse. Graber provides an endless list of choices to select from. Whether your window is arched, large sliding glass or even odd shaped, etc. you are covered. Choosing from a variety of high quality, tech-featured, elegant blinds is what every homeowner wants.
While grabbing the best graber blinds, take a look at these two options.
Graber wood blinds – these high-quality budget-friendly blinds provide a practical way to decorate your interior. Wood blinds are nature-oriented (environmentally friendly) and can be crafted to fit your interior décor.
Wood blinds come in different colors.
The hardest part of maintaining blinds is cleaning. Graber wood is easy to clean. Using a mild detergent and damp rug can wipe out tough stains leaving your blinds clean all year round.
PVC based blinds – these blinds are strong, durable, and are available in different color tones. You can select available colors depending on your color test. These blinds are also easy to clean and maintain.
Motorization
In this fast-moving world, not any technological invention is accepted. Graber blinds are blended with the most efficient technologies available. Whether you are watching a movie or reading a novel and want to allow some light, you don't need to get up.
With technology, there comes luxury. Nowadays, people don't want to operate wired stuff. Saving time and energy is the topmost priority. Graber blinds has got you covered. Smart technology allows you to operate your window blind anywhere in your room without pulling cords. Graber shades have a built-in z-wave communication system that enables you to connect with a z-wave hub.
More sophisticated technologies, such as an automatic thermostat, can be connected to the z-wave hub to operate the blinds depending on the surrounding temperature.
A perfect combination of functionality, technology, etc. works with interior designers to bring out the best in your home. Graber blinds have what it takes ensuring everyone gets the best while conserving the environment. For any window design, anywhere in your house, choose the perfect blind that will exceed your expectations.