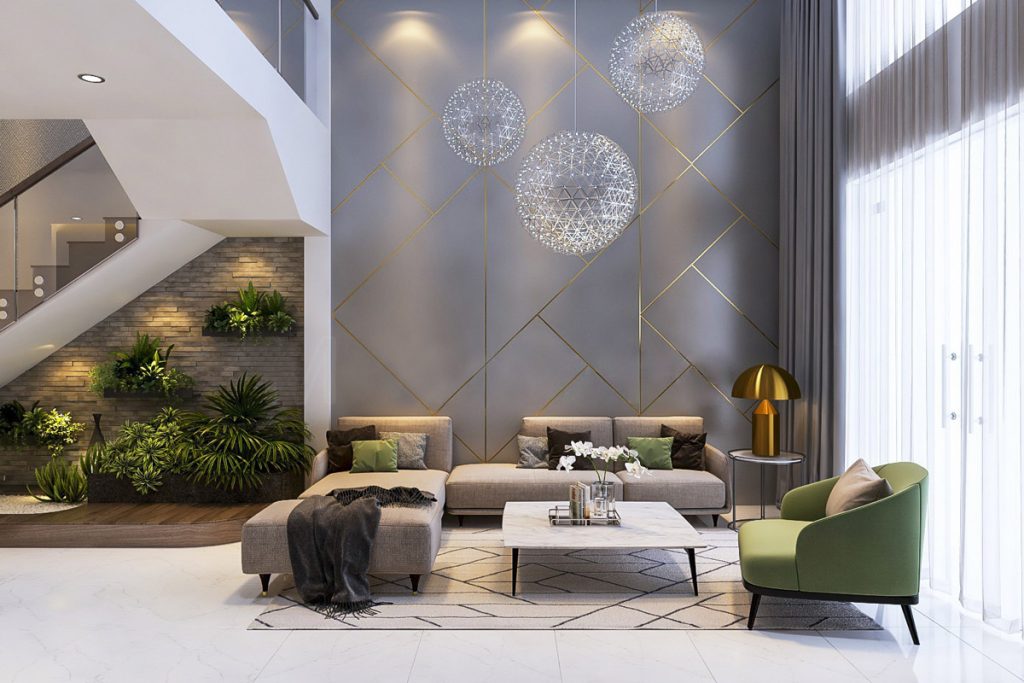 After a stressful day when you reach home, you wish to have everything handy and relax a lot. So it is a very thoughtful idea to convert your living room into a modern and tech-friendly room, where you don't have to keep running to perform any action; it should be just one click, and you are comfortably relaxing in your living room.
Therefore, now the question arises: how to do it? Well, add some handy gadgets that make your life easier. We bet that your living room will become your favorite room if you add these modern gadgets to your living room. Check them out now:
Smart LED light
Let's start with something very basic first- a Smart LED light. Now, most people don't know about it, whereas on the other hand, people have moved on to floaty lights. But to start with, you can get smart light and enjoy the benefits. With this light, you can change colors and set it as per the mood and situation; for example, if you are watching a movie, you can dim the lights and change it into a light green color with just a touch on your mobile phone. Yes, you read it right! You just need to install the application on your smartphone and perform any action with it. From turning it on\off to changing colors, everything will be done with a single touch. Isn't it amazing? So when you enter the home and sit in your living room, you don't have to reach out to the switchboard but touch your phone, and it's done.
Electric Fireplace
Are you still carrying those big wood logs to burn your fireplace? Well, you don't have to do it anymore as an upgrade from a wood fireplace to a fireplace electric will make things easier for you. This latest technology is affordable, saves electricity, and saves your time. Imagine you enter your home in winters, and after all the tiredness, your kids ask to arrange wood logs to burn the fire? Now that would be very hard to do? So it's the best option to change your traditional fireplace into an electric one, and just by switching it on, you get the warmth. Nowadays, you even get the one that has ultra-realistic flames, cracking log sounds, and runs with Bluetooth technology. Isn't it so convenient?
Smart Speakers
Now that you have an electric fireplace and a smart light to make your life easy, why not add one smart speaker to your living room and make it easier. Just think, you are all tired after work, and when you reach home, your living room is already warm, you just change the light as per your relaxation and ask your smart speaker to play soothing music, Wow! Now that's an evening we are talking about. It sounds so calming, rejuvenating, and energizing, isn't it? Thus, ensure that you have this gadget.
Final Words
These gadgets will not only make your life easy but will add relaxation and calmness. Make sure you get the right one for your living room and enjoy the benefits to the fullest.