Finding the perfect floor is tough. There's so much to consider from material, to colour, to finish, and even more. Installation is a consideration and finishing touches like beading and stair nosing. Many people want something individual and bespoke, perfect for their home and their home only. Most flooring as well, will last for decades, if not longer. If you were to install a solid wood floor into your own home, it's highly likely you'll never have to replace that floor in your entire lifetime. So, what happens when you want a refurbishment? Or when you can't find the flooring you want? Luckily, there's an answer for that.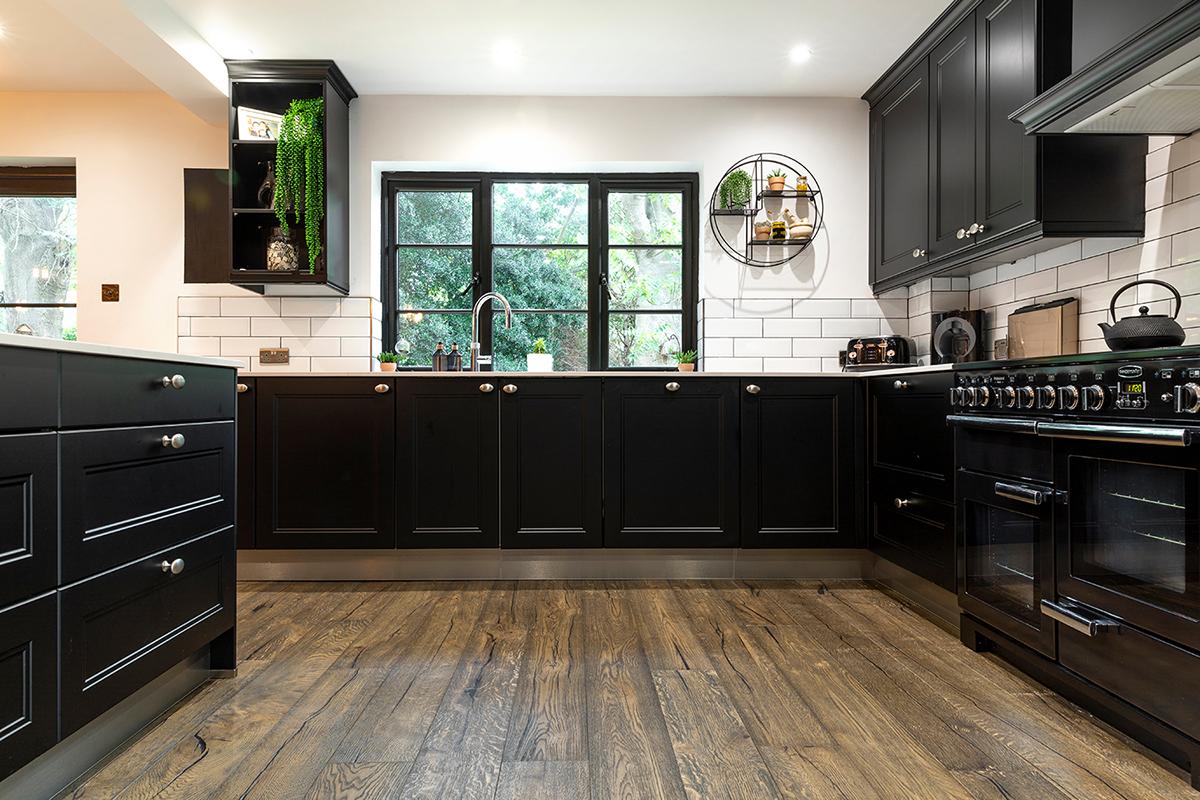 Choosing Unfinished floors
If you're unable to find the perfect flooring for you, do not fear. Unfinished solid wood floors are a great choice as you're able to install a solid wood floor and then finish it yourself to your specifications. Unfinished floors tend to look more rugged and rustic than prefinished floors as they're often sanded on site and experience more natural variations and imperfections.
From here you can apply a range of finishes, either water based polyurethane, oil based polyurethane, oil, or wax. Choosing your finish is where you can really showcase your own style and design choices as you pick between matt finishes, glossy, semi glossy, satin and more.
Choosing the right planks for the area
Choosing the right planks can really allow you to customize your own flooring. Not all wood nor planks are crated the same and you have to really make big choices for your own home décor. Choosing the grading of your wood gives you a chance to show flair as a really rustic ABC grad for example lends itself to a biophilic home or a barn conversion.
Choosing direction
The direction you decide to lay your flooring whether it be straight planks, or a parquet design will have a drastic difference on whichever room its installed in. The length of the planks can make the room look larger in the direction they are laid, and a chevron floor can draw the eyes in the direction the points are facing.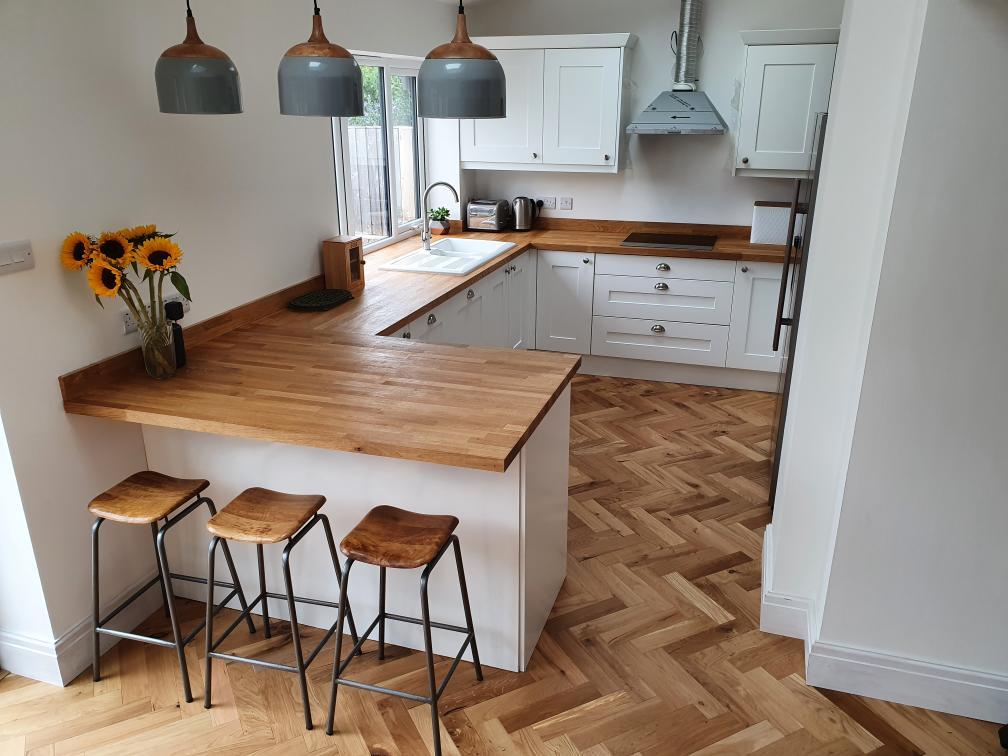 Refinishing and oiling for colour and appearance
Solid wood floors finished with oil or a hard wax oil have to be refinished every few years (its advisable between 5-10 depending on how high traffic the area is) to keep them healthy and looking good. This will require buffing the floor and simply applying to oil with a roller or a brush. For a really stunning look around three coats will be best. You can apply any oil here including one which may add a slight tint to your flooring or a stain if you're looking to alter the hue.
For a lacquered floor, the entire floor will have to be properly prepped and sanded before reapplying lacquer to the planks.
For the years in between refinishing your floors to refresh them you can use restoration and renewal kits that may add sheen or a semi glossy finish. This allows you to achieve the finish you deserve throughout your floor's own life, to truly personalise it.
Choosing accessories or textiles
Personalizing your floor, your way comes down to more than just the floor itself. For an overall look that is just what you've always wanted to consider the accessories you'll pair with your floor. Think about the skirting boards, the colour and finish you'd like on it, as well as the radiator roses and door profiles. All these smaller items come together to finish your floor in a truly unique way and should be thought of as much as the flooring itself is.
Conclusion
Your floor should be entirely yours and the way you'd like it from the initial purchase through to the end of its life. As your style changes your floor should be able to change with you, and luckily with solid wood floors this is an option. Consider how you would like your room to be set up, the kind of designs and looks you'd like to explore with your interiors, and don't be afraid to change things up with lacquers, oils, and stains, or even your accessories.