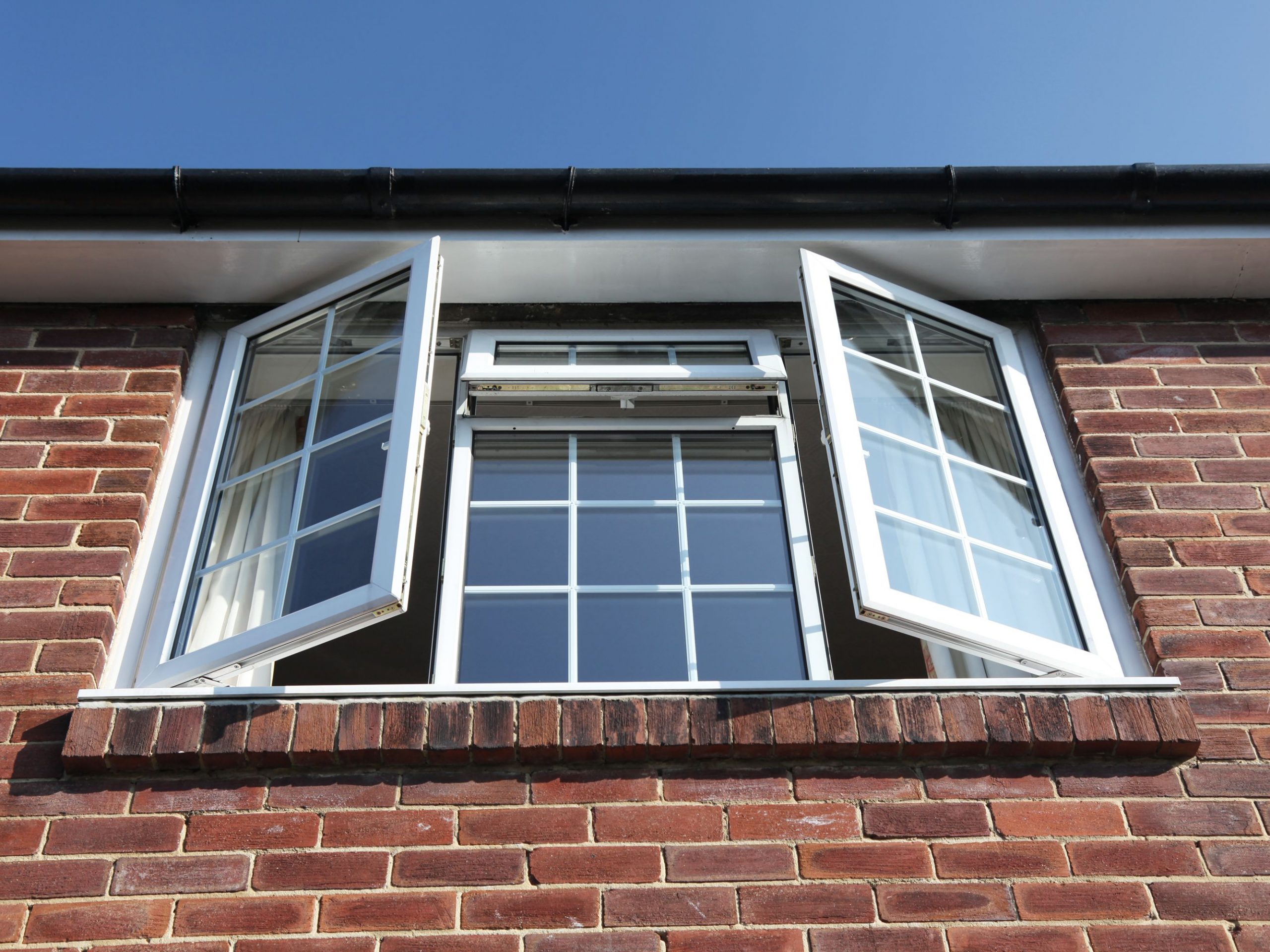 Windows are essential parts of any home. Choosing the right style for your area is only possible when you know the available options. There are many factors to consider when choosing the right window, including energy efficiency, security, ventilation etc.
However, many Canadian homeowners are baffled when it comes to selecting the style that would fit their design and budget. That is why we have decided to tell you about Ecoline Casement Windows since they come as a middle ground for any house. Let's discuss some of the pros and cons of casement windows to help you make your decision.
What are Casement Windows?
These are windows with hinges and sash that can be fully opened and swing outside the house to the left or right. The popularity of casement windows continues to increase due to the flexibility and versatility, making them functional for every home. Homeowners choose casements because of the posh style, energy efficiency, versatility, and appearance. This style fits any home design and is good if you are looking for a replacement window.
Pros and Cons of Casement Windows
If you're considering using casement windows in your home, then you need to know more about it. Here come the pros and cons of the casement window style.
Pros of casement windows
Some of the benefits of choosing casement windows in your home include:
1. Modern and great looking
Casement windows make your home modern and functional. If you wish to use it for an old home, you can stay confident of keeping your house's history while still upgrading the overall residence look.
2. Safety and Security
Casement windows open by the crank type mechanism. This prevents intruders into the home. If a home invader breaks the window glass, they still can't get into the house because the lever needs to open before they can gain access. Many homeowners increase their window security by removing the opening mechanism when it's not needed.
3. Energy Efficiency and Cost Saving
Casement windows are highly energy efficient. Being Energy Star rated, this window style helps you to spend less on electric and gas bills while offering excellent ventilation.
4. Convenience and easy maintenance
Casement windows are the most convenient windows for the home. Cleaning the outer part of the frame is easy and can be done regularly.
5. Proper Control of Airflow
The quality of air inside your home affects your family's health. Installing casement windows for your house provides a better chance of maintaining proper ventilation. Using casement windows gives you higher control over the breeze entering the home.
Cons of Casement Windows
Despite the awesomeness of casement windows, there are still some disadvantages of using them, just like every other thing.
1. Size
Casement windows do not often come in large sizes; hence the design and needs of your home might be limited.
2. Cost
While you can find cheap options, usually, casement windows that are Energy Star-rated will be pricey. However, treat this as a long-time investment for your residence and overall comfort.
Casement windows Vs. Double-Hung windows
If you have doubts about choosing casement windows, hung windows can be your alternative. This comparison between double-hung and casement windows will help your decision-making.
1. Aesthetic
The aesthetic benefits depend on choice. You have to consider your home design while choosing which one is most suitable.
2. Tight seal
If you desire tightly sealed windows, then these two window types are up to the task.
Modern double-hung windows prevent air from entering your house more than the traditional versions. Casement windows have tight seals when closed.
3. Maintenance
Cleaning double-hung windows are often tedious if they're off the older versions. The modern ones have improved on that, though. However, сasement windows are always of low maintenance.
4. Energy efficiency
While both window types are energy efficient, casements usually have a higher R-value, making them a better choice if you consider cutting on your energy bills.
5. Durability
Due to the higher exposure of casement windows to the natural elements, they age faster. The double-hung window frame ensures minimal contact with the weather. Usually, double-hung windows last longer. But again, both styles will serve you for the upcoming 20 years at least since modern windows are durable and provide excellent overall performance if maintained properly.
You can also go with the Single-Hung style that is perfect for people who want simplicity. There is just one movable panel on the window, and this style is often more affordable. However, single-hung windows are also less energy-efficient than casements due to the chances of air leakage when locked. Besides, even when they're open, they allow less airflow than casement windows.
Casement windows: Prices
Replacing your old windows with the new units is a long-term investment that, of course, won't be cheap. While you can research the market and get multiple quotes for new casements, you should be ready to pay a decent sum, especially if you are to replace several windows at once. The table below provides you with a typical price range for casement windows in Canada based on your location within your house.
| | |
| --- | --- |
| Location | Casement window |
| Basement | $535 – $1,022 |
| Bathroom | $446 – $1,032 |
| Bedroom | $444 – $1193 |
| Bonus room | $676 – $1134 |
| Dining room | $550 – $1348 |
| Family room | $605 – $1999 |
| Foyer | $858 – $1999 |
| Front | $583 – $1014 |
| Garage | n\a |
| Kitchen | $329 – $1356 |
| Living room | $484 – $1614 |
| Master bedroom | $545 – $1304 |
| Nook | $549 – $1149 |
Source: Ecoline Casement Windows
Let Experts Handle Your Casement Window Installation
Whether you choose casement windows or other styles, ensure that experts handle the installation. Choose products with a high Energy Star rating, and assure the installers follow CSA guidelines and local building codes. Moreover, do not forget to check:
Window company reputation and experience
Online reviews
Number of successful installations similar to yours
Different quotes from multiple companies