Are you in the market for new shop lights right now? If so, you might be asking yourself one simple question: "Are LED shop lights better than fluorescent shop lights?"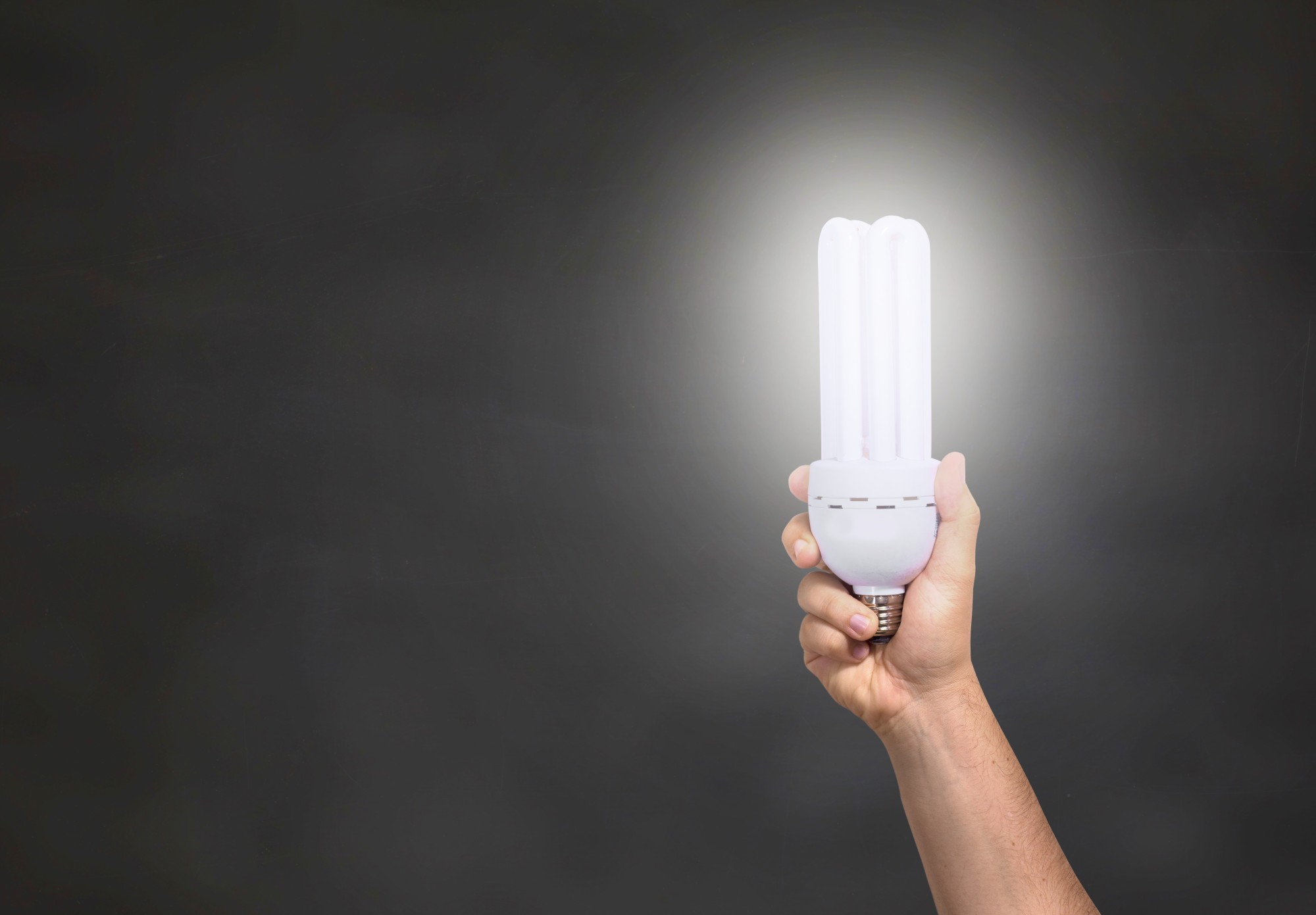 This is a common question among those searching for new shop lighting. People want to make sure that they're adding the right shop lights to the mix since there's a good chance that they're going to have them in place for a long time.
The truth is that LED shop lighting typically is a better option than fluorescent shop lighting. But before you invest in one over the other, it's important for you to know what you're getting yourself into. You should consider each option and weigh the pros and cons associated with them.
Let's take a closer look at the LED shop lighting vs. fluorescent shop lighting debate. It'll help answer the question, "Are LED shop lights better than fluorescent shop lights?", once and for all.
What Is Fluorescent Shop Lighting?
LED shop lighting has become very popular in recent years. But fluorescent shop lighting has been the go-to option for shop owners for decades now. In fact, fluorescent lighting was invented well over 100 years ago, and it's been a staple in many commercial establishments ever since.
Fluorescent lighting caught on in many shops thanks to its ability to provide lighting for larger spaces in an efficient way. It's why so many shop owners took a shot on fluorescent lighting and fell in love with it in the beginning.
Today, many shop owners have started to make the shift from fluorescent shop lighting to LED shop lighting. But there are still quite a few shop owners that refuse to move away from their fluorescent lighting. They continue to use fluorescent lighting in their workbench lights and in other areas of their shops.
What Are the Advantages of Fluorescent Shop Lighting?
One of the reasons why fluorescent shop lighting has stuck around for as long as it has is because it provides those who use it with a whole host of benefits. For years now, fluorescent lighting has been seen as a superior option when compared to incandescent lighting.
Fluorescent lighting is viewed as a more efficient option than incandescent lighting. Shop owners are able to light up their shops more effectively by going with fluorescent shop lights as opposed to incandescent ones.
At the same time, shop owners are also able to get a whole lot more life out of fluorescent lighting than incandescent lighting. In most cases, they can expect to get up to 10,000 hours, if not more, from fluorescent shop lights.
These advantages helped propel fluorescent lighting past incandescent lighting in the beginning. And they continue to give fluorescent lights a boost today. Shop owners that use fluorescent shop lights are often happy with the performance and the life expectancy that they get from them.
What Are the Disadvantages of Fluorescent Shop Lighting?
There are many advantages that come along with using fluorescent shop lighting. But there are also quite a few disadvantages that shop owners have to deal with when using it. These disadvantages help explain why LED shop lighting has been on the rise as of late.
Right off the bat, one of the biggest disadvantages associated with using fluorescent shop lighting is that it can take a long time to warm up and put out as much light as it's capable of putting out. Oftentimes, shop owners will have to turn on their fluorescent shop lights and give them a few minutes to warm up before putting them to good use.
Some older fluorescent shop lights are also known to emit UV radiation that can cause things throughout the shop to fade. Additionally, many fluorescent lights hum when they're turned on. This can cause a disturbance in a shop and drive the people who are working in it crazy.
But maybe the biggest disadvantage of using fluorescent shop lighting of all is that it contains toxic mercury in it that can be hazardous to the environment when fluorescent lights reach the end of their life cycle. As a result, many shop owners have stopped using fluorescent shop lighting in 2020.
What Is LED Shop Lighting?
LED lighting hasn't been around for anywhere near as long as fluorescent lighting. The first LED bulb was only invented a little over 50 years ago. But it has already made a big impact on the world and affected the way in which shop owners light up their shops.
The LED in LED lighting is short for "light emitting diode." A diode is an electrical component that contains two electrodes that carry electricity in one direction. As this electricity moves through a diode, it produces visible light.
Diodes are most often made using semi-conductive materials like selenium and silicon. These materials are capable of conducting electricity in a way that creates the visible light people are looking for.
What Are the Advantages of LED Shop Lighting?
It's not all that difficult to see why so many people have started to ask the question, "Are LED shop lights better than fluorescent shop lights?" There are so many advantages that they get to enjoy when they put LED shop lighting to the test.
For starters, LED shop lights are the more energy-efficient option when you stack them up next to fluorescent shop lights. They use just a fraction of the energy that fluorescent lights do, which helps shop owners to keep their energy costs down.
At the same time, LED lighting is also regarded as being better lighting overall than fluorescent lighting. LED shop lights can produce high-quality light that makes it simple for people to see while working in a shop.
But maybe the biggest benefit of using LED shop lights is that they have a ridiculously long lifespan. The 10,000 hours of life that you'll get out of fluorescent lighting isn't anything to scoff at. But it doesn't compare to the 50,000 to 100,000 hours of life that you'll get from LED lighting.
And as if all of that wasn't enough, LED shop lights are also very easy to maintain once you put them into place. This is something that you can't always say about fluorescent shop lights.
For all of these reasons, LED lighting has started to reign supreme in most shops throughout the country. It's not uncommon at all to find shop owners making the change from old fluorescent shop lighting to new LED shop lighting.
What Are the Disadvantages of LED Shop Lighting?
After hearing about all the benefits that come along with installing LED shop lighting, you might be wondering, "Why in the world doesn't every shop owner have LED lights installed at this point?" It's a very valid question and one that's worth asking.
But there is a pretty easy answer to that question: LED shop lights often cost more than fluorescent shop lights upfront. So if a shop owner is replacing all of their shop lights at once, they will sometimes go with fluorescent lighting to keep their costs low.
It's hard to blame shop owners for taking this approach to adding new lights to their shops. They're always trying to find ways to cut their costs. And on the surface, it seems as though going with fluorescent lighting over LED lighting is a great option for those who don't want to spend a small fortune on lighting.
But one thing shop owners should keep in mind when doing this is that, over the long run, they're going to pay more for fluorescent shop lighting than they would for LED shop lighting. They're going to find that their energy bills will be higher with fluorescent lights than they would be with LED lights month after month.
Shop owners are also going to have to replace their lighting way more often when they choose fluorescent lights over LED lights. Because of this, it would be a much better option for them to go with LED shop lights from the beginning. It could end up saving them a bunch of money over time and make them glad that they decided to install LED lighting.
So, Are LED Shop Lights Better Than Fluorescent Shop Lights?
It's easy for some shop owners to talk themselves into installing fluorescent shop lights over LED shop lights. They look at little more than the initial costs of fluorescent lighting vs. LED lighting and go with fluorescent lights.
But as you've seen here, the answer to the question, "Are LED shop lights better than fluorescent shop lights?", is a resounding "yes!" Shop owners would be way better off going with newer LED shop lights rather than relying on older fluorescent shop lights. It's the best decision that they can make on so many different levels.
Want to learn more about lighting a home or business? Browse through our blog for more informative articles on it.